5 November Social Media Caption Templates For Real Estate Agents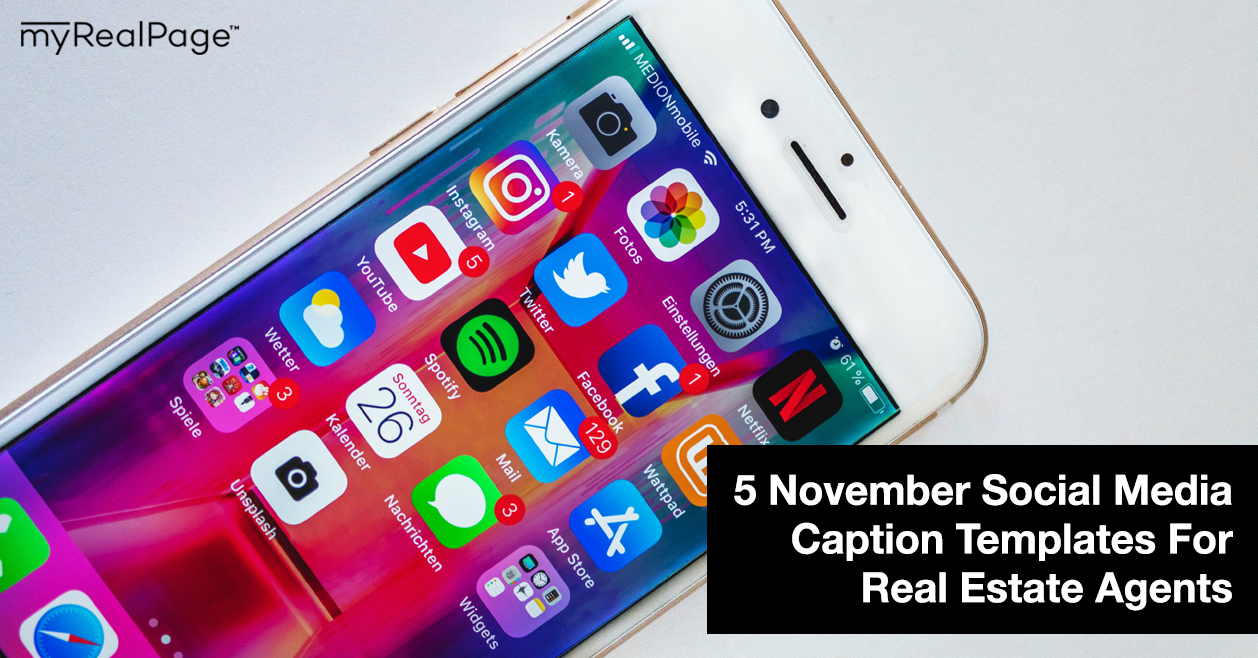 Let's be real: November isn't the most inspiring month.
It's gray, it's gloomy, Halloween is over and the winter holidays still seem a ways away.
If you're not sure what to fill your social media calendar with, you're not alone. But we can help.
Here are five non-gloomy social media ideas and captions that real estate agents can use this November.
November 4: Reintroduce Yourself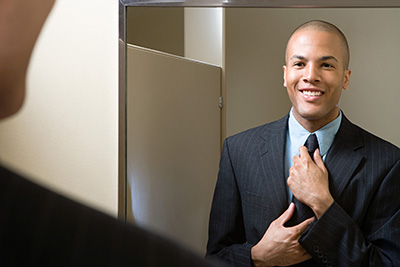 Every so often — a couple times per year or after you notice an uptick in followers — it's a good idea to say hi and reintroduce yourself to your followers.
Who you are — your personality, your values, your unique skills as a real estate agent, your life outside of real estate — is a huge part of what sets you apart from your competitors and why clients want to work with you.
This kind of post is a great way to remind people what you're all about (or to give new followers who don't know you a sense of who you are).
Caption Template Example:
There are a bunch of new faces around here (hi! thanks for following along!), so I thought it'd be a good time to tell you a little bit about me 👇

〰️ I'm a night owl *and* an early bird — go figure!
〰️ I've been helping first-time buyers and young families find their perfect homes in Vancouver since 2005. And I LOVE it.
〰️ Favourite things: my bulldog Charlie, the sour cherry cheesecake from @oakboulangerie, and true crime.
〰️ I'm on the hunt for Van's best poké. Tell me your favourite spots in the comments!
November 11: Remembrance Day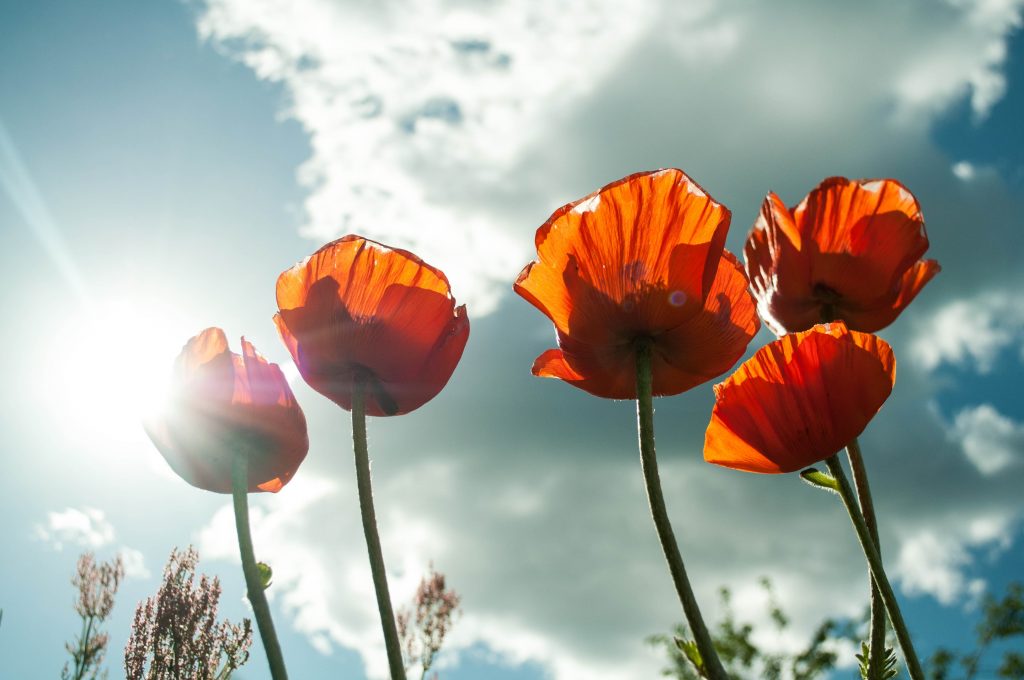 Remembrance Day is a sombre observance in Canada. As a real estate agent, you can create a sincere post around the occasion to show your respect for veterans.
The trick: keep real estate out of it.
Instead, share your personal connection to Remembrance Day, such as a grandparent who served. Or offer a roundup of ceremonies happening in your area. Or simply post a heartfelt reflection, along with a meaningful photo or poem.
Caption Template Examples:
Every November 11, I think about my grandad Bill. Grandad fought for Canada in WWII and I grew up listening to his stories, hanging on every word. Later, I learned from my grandmother about all that he had seen and all that he had lost. So today, I'm recognizing the sacrifice that my grandad and countless others made to secure our peace and freedom. I'm saying thanks and I'm wishing for peace around the world, in places where strife is ongoing. #remembranceday
We don't have many of our veterans left to remind us of history and their sacrifice; it's up to us to keep the memories alive and keep history from repeating itself. Today I wear my poppy, light a candle and take a moment of silence. Join me? Swipe right for a list of public ceremonies happening in our area today. #lestweforget
In Flanders fields, the poppies blow… Take a moment today to close your eyes and say thank you for our freedom and peace, and pray for ceasefire around the world. May we never forget. #lestweforget #remembranceday
November 27: Black Friday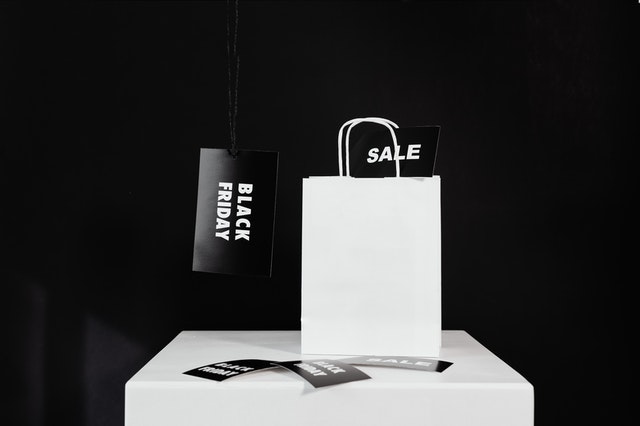 No, we're not suggesting you offer a flash sale on future real estate commissions.
Instead, to tap into Black Friday, why not round up the best buys for the home?
Do a little digging into big sales happening at key retailers, and take note of great deals on your favourite types of products in the categories of appliances, furniture, decor and electronics.
Then, create a little slideshow of your top 10 picks, along with the price and retailer.
Caption Template Examples:
It's HARD to wade through all the emails and flyers to figure out where and what the best Black Friday deals are. So, I did it for you. At least for home goods! Swipe right for my recommendations for the best Black Friday picks to spruce up your place. #blackfriday2020
This Black Friday, I'm shopping for my home. Swipe right to see what kitchen wares, decor and electronics I'm eyeing, and where to get the deals. What are YOU on the hunt for? 🔎
On the hunt for the best blender? The coziest throw blanket? The best Bluetooth speaker? I've got you covered. These are my best Black Friday picks when it comes to goods for your home ☝️
November 28: Small Business Saturday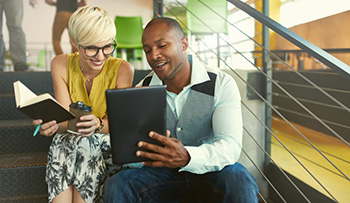 Black Friday is fun, but it's the small businesses that truly need and deserve our support — this year more than ever. That's what Small Business Saturday is all about.
Held on the Saturday following Black Friday, this observance is all about encouraging purchasing from small, independent retailers rather than big corporations.
Strengthen your connection to your town, city or neighbourhood by shining a light on your favourite independent stores, service providers and restaurants on Small Business Saturday.
You could compile a list of your favourite spots in a variety of categories (e.g. bakeries, clothing stores, florists, and etcetera), or write a passionate note of support encouraging your followers to buy local, or share photos of what you bought that day and from where.
Caption Template Examples:
Today is Small Business Saturday. Our incredible small businesses here in Ottawa need our support more than ever before. I've put together a list of my favourite spots, from bakeries to clothing stores. Please consider exploring these options before looking on Amazon. These are our neighbours. They are what makes our city great. #shoplocal #supportsmall
Small businesses need our support more than ever before. Amazon is convenient (and believe me, I'm no stranger), but these vibrant, interesting, personable independents are what give our city colour and life. I can't imagine Ottawa without them. Today is Small Business Saturday. Today and tomorrow, I'm only shopping small. Who's with me? #smallbusinesssaturday
In honour of #smallbusinesssaturday, check out my haul of local delights from my favourite independent shops. Bread from @seedsandsprouts, a handknit hat from @whirlpurlcurl, a bouquet from @761fleur and cookies from @bubbabun. Buying local is more important than ever and I'm grateful for these businesses that make it so easy. #shoplocal
November 30: Ways to Make Your Home Cozy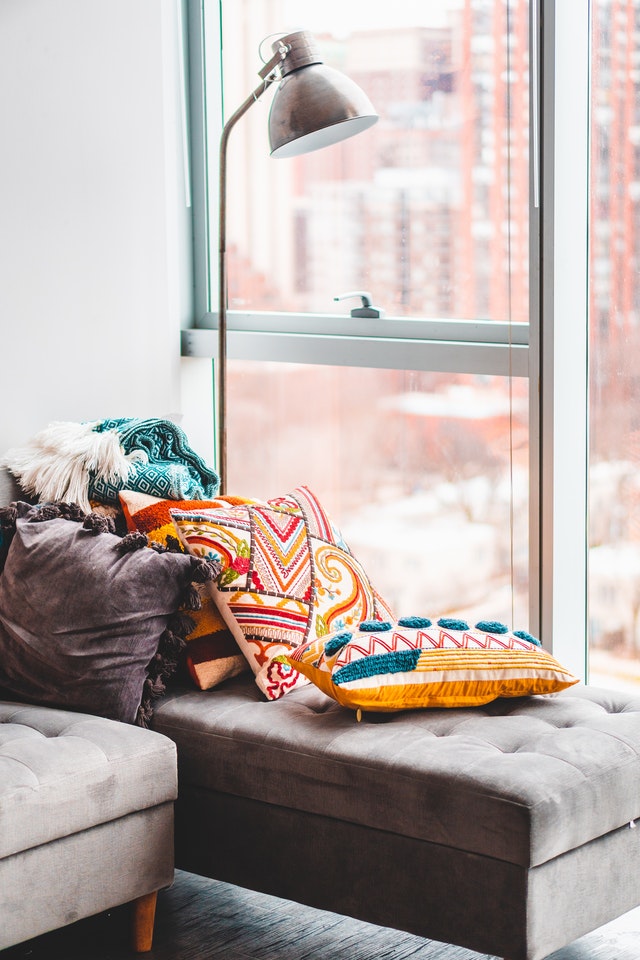 As we head into winter and continue to grapple with the effects of a global pandemic, a cozy, comfortable home is incredibly important.
Use your expertise to offer your followers some actionable advice for increasing the coziness factor of their own homes. Create a roundup of inspiration images, products and/or tips and tricks, along with your thoughts on what makes a house feel like a home.
Caption Template Examples:
Our homes need to be our sanctuaries now more than ever. Especially with winter approaching. I'm always looking for ideas, for images that inspire me to make little changes and tweaks to increase the #hygge factor. Here's a peek at what's inspiring me this week.
Real talk: I'm worried about this winter. I'm worried it's going to be lonelier and longer than past winters. And I'm dealing with that fear by focusing on my home and how I can make it more of a sanctuary. Want to do the same? Swipe right for a look at the changes I'm making to increase the coziness and decrease the dread. #hygge #mysanctuary
Feeling like a prisoner in your own home? I get it. But we need to feel safe and cozy and comfortable in our spaces, especially right now. When my clients tell me they're feeling stuck or uninspired or just plain "blah," I give them my list of simple tips for refreshing their spaces and finding joy in them once again. Swipe right to discover my tricks 👉
What social media platform(s) do you find works best for your real estate business?