5 Tips for Writing Real Estate Listing Descriptions That Sell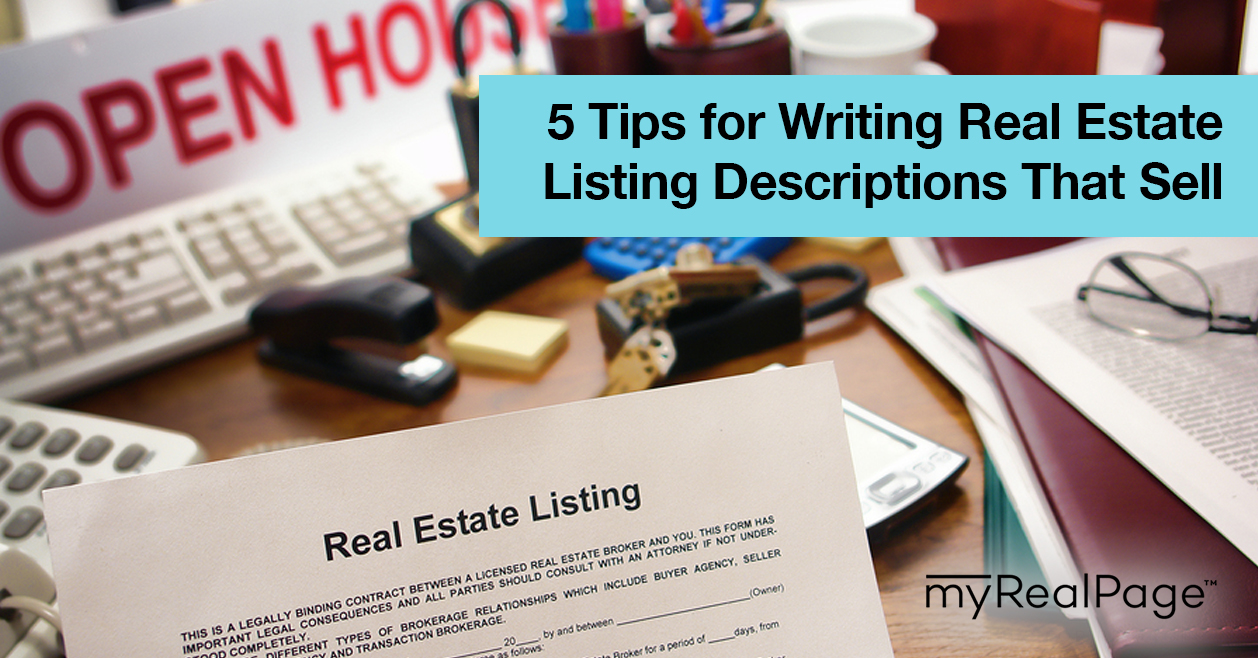 The topic of real estate photography for listings gets a lot of air time.
Rightfully so. High quality photography that makes every house, condo and cottage look like something out of a magazine is hugely important for listings.
But you know what else is important?
The words.
Amazing photos will get you clicks, but add in a detailed, clear and engaging description, and you've just created a real estate listing that will have your phone ringing.
1. Include the right details
MLS systems almost always have a limit to how much you can write in a listing description. But the sections for property and building features — like the number of bedrooms, the heating type, the exterior finish, and so on — don't count towards that character maximum.
Use your description room wisely! Don't waste that precious space on repeating the number of bathrooms and how big the lot is.
Instead, incorporate details that emphasize the property's best qualities, such as:
An amazing, worth-getting-out-of-bed-for view
Its proximity to great schools, restaurants, coffee shops, cultural destinations, parks, etc.
Luxury features, like heated flooring, a theatre room, a chef's kitchen, professionally designed closets, and so on
Recent renovations and upgrades
Brand names of high-end appliances in the house
2. Set a scene
The trick to writing listing descriptions that *sell* is to make the property come alive. You need to contextualize the home's features, and show readers how it could make their lives better.
Sure, the remodelled kitchen looks nice enough, but why should a prospective owner care enough to see it in person? An additional bedroom over the garage is a lot of extra sleeping space, but what if the person reading the listing thinks it's too much room?
Help them visualize it!
Serve gourmet meals w/ restaurant-grade appliances and dining space for 20.
Bed/bath suite w/ separate entrance gives guests utmost privacy and comfort.
Giving readers a brief example of how the space can be used. This can go a long way in enticing them to see it in person.
3. Use words that sell
Some words have a connotation that, whether it's your intention or not, communicate certain things – good and bad.
Real estate agents need to be aware of how a reader could interpret certain words and phrases in a listing.
To avoid scaring a reader away, steer clear of:
"Must-sell" = The buyer is desperate, so it's fine to submit an offer that's way, way under
"Vacant" = See above
"Good value" = This home isn't that great
"Freshly painted" = That's about the only positive thing to say about this place
"Starter home" = It's so small and so basic that only first-time buyers will want to live here
"Vintage" = They're trying to be nice about the fact that this place is an old dump
"Potential" = It needs a lot of work – yikes
To encourage readers to call you, incorporate:
"Luxurious" = Lots of high-end touches here
"Landscaped" = It has a yard that already looks good
"Turn-key" = This property doesn't need any work
"Oversized [bedrooms/bathrooms]" = There's plenty of room
"Private" = Neighbours can't peer inside
"Upgrades" = This home feels pretty new
"Natural light" = It's bright and cheery, with lots of windows
4. Proofread, proofread, proofread
Yes, the quality of your writing matters, even in a short and casual listing description.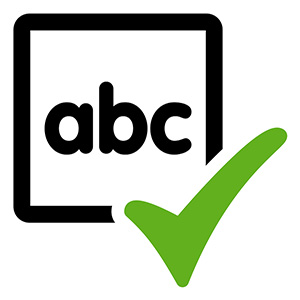 Bad grammar, spelling mistakes, inconsistent capitalization and formatting … These are all distracting to someone reading your listing. And even though a listing description isn't an essay, little mistakes add up, making you and your listing look bad.
Always read over your writing twice before you publish. Read it slowly and out loud (you'll be surprised at how this can turn up mistakes that you otherwise would've missed).
5. Avoid jargon
Real estate has its own language. Abbreviations, acronyms and terms that mean something to those in the industry, but nothing to those outside of it.
Because of the character limit on listing descriptions, some of these can't be avoided; "bdrm" for bedroom is fine. But other short forms are too industry-specific, and only stand to confuse your reader.
Limit your use as much as possible. And if you're not sure whether an abbreviation is too niche or not ("S/S" for stainless steel is up for debate), ask a non-realtor friend for their take.
Real estate agents have a love-hate relationship with writing listings. What's your strategy for writing descriptions that sell?