6 Tips for Real Estate Agents to Beat Instagram's Algorithm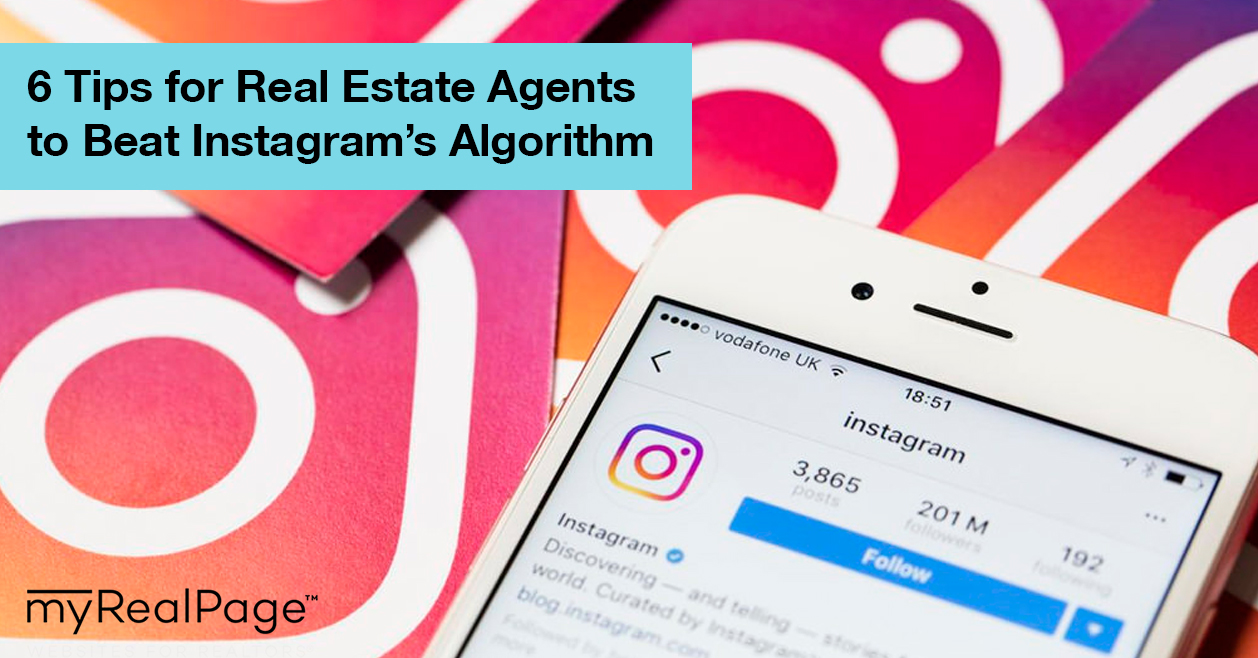 This post was updated on 09/15/2017
If you use Instagram to market your real estate business, then you're probably familiar with the number of changes the photo- and video-sharing social platform has made to its algorithm over the last while — many of which have made a lot of Instagrammers very unhappy.
Why? Because these updates have made it difficult for users to get their content seen organically.
There is no guarantee that new photos and videos will appear at the top of a follower's feed. If Instagram doesn't think your content is most relevant for any one of your followers, that particular follower might never see it without going to your direct profile page.
The current Instagram algorithm uses multiple factors to decide which images and videos to post at the top, including:
How much engagement a post gets and how quickly

Whether the post is about something the user has engaged with before (if they typically like fitness videos, for example, they might notice more of that kind of content appearing in their feed or on their Discover page)

If the content comes from someone that the user has often engaged with before
This can all be pretty worrisome for anyone trying to market a business; who knows if your followers will scroll enough to see the photos and videos you post?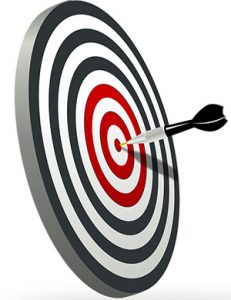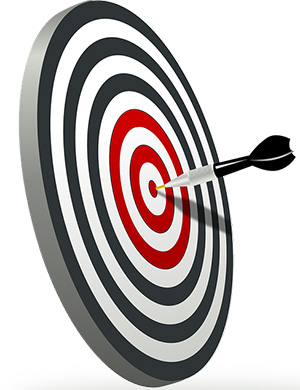 To avoid falling victim to the Instagram algorithm, you'll need to 'gram strategically in order to boost engagement and make sure your content gets noticed.
Here are six tips to ensure your Instagram posts are at the tops of feeds — and minds.
Review past hits and misses
Take a look at your Instagram profile and take note of the posts that attracted the most views, likes and comments, and the ones that received very little action.
Look for the commonalities — day posted, time of day, subject matter, length of caption, number of hashtags, etc. — and take note of what seems to work. Let these be guiding principles for future posts.
Be consistent
You can't drive engagement without offering content to engage with. You need to post frequently and consistently in order for your material to get noticed – and for Instagram to take notice, and therefore place it higher in your followers' feeds.
Word of warning: "frequently and consistently" could mean once, maybe twice, a day. Avoid "bleeding the feed" — posting back to back to back — at all costs. You'll annoy (and lose) your followers.
Define your account
The less wishy-washy you are with your messaging, the better.
Does your business target first-time homebuyers in San Diego? Then so should your Instagram account.
Use your handle, your profile's bio and your daily posts to speak directly to your target audience. That way, when they land on your profile, they know exactly what you're offering and whether you're for them (or not).
Quality followers that are likely to become clients are much more valuable than a ton of unengaged followers who aren't interested in real estate.

Engage with others
Cheesy as it sounds, you need to "give back" to the community.
Like and comment on other users' posts — especially those in your target audience. Find new Instagrammers to follow by searching for hashtags relevant to your account's focus. Share content with your friends through direct messaging or mentions (by commenting with @ and their username).
Static photos are so 2014.
If you're not doing so already, mix your feed up by posting video content (Instagram allows for videos between three seconds and one minute long).
And experiment with the Instagram Stories feature.
Similar to Snapchat, Instagram Stories allows you to post multiple photos and videos that then get published in a slideshow format, and then disappear after 24 hours. The intention is for users to be more off-the-cuff, and share casually.
Read: show your personality so that potential clients can get a feel for who you are.
Include a call-to-action
You want your followers to spend time liking and commenting on each of your posts. To increase the likelihood of this, add a call-to-action.

Your CTA could be a request for advice, tips to share with your audience, topics your audience wants to see you cover on your blog, or simply asking for a double tap.
Your goal is to make your CTA engaging enough that they want to take the time to leave a comment.
Above all, post great content
None of the above tips matter if you're posting weak content. Pause before your post and ask yourself: "Will someone who's not my mom, my best friend, or my partner find this photo or video interesting enough to engage with?"
With the number of photo editors on the market, there are few excuses for a too dark, poorly framed photo.
Make sure the photo is well-lit, with balanced colours and proper framing. Proofread your captions. And when you add hashtags, do so in the first comment. This keeps your caption tidy and readable.
If you're not following myRealPage already, join us in the Instagram world at @myRealPagecom. What's your handle?