7 Social Media Posts That Real Estate Agents Can Use In March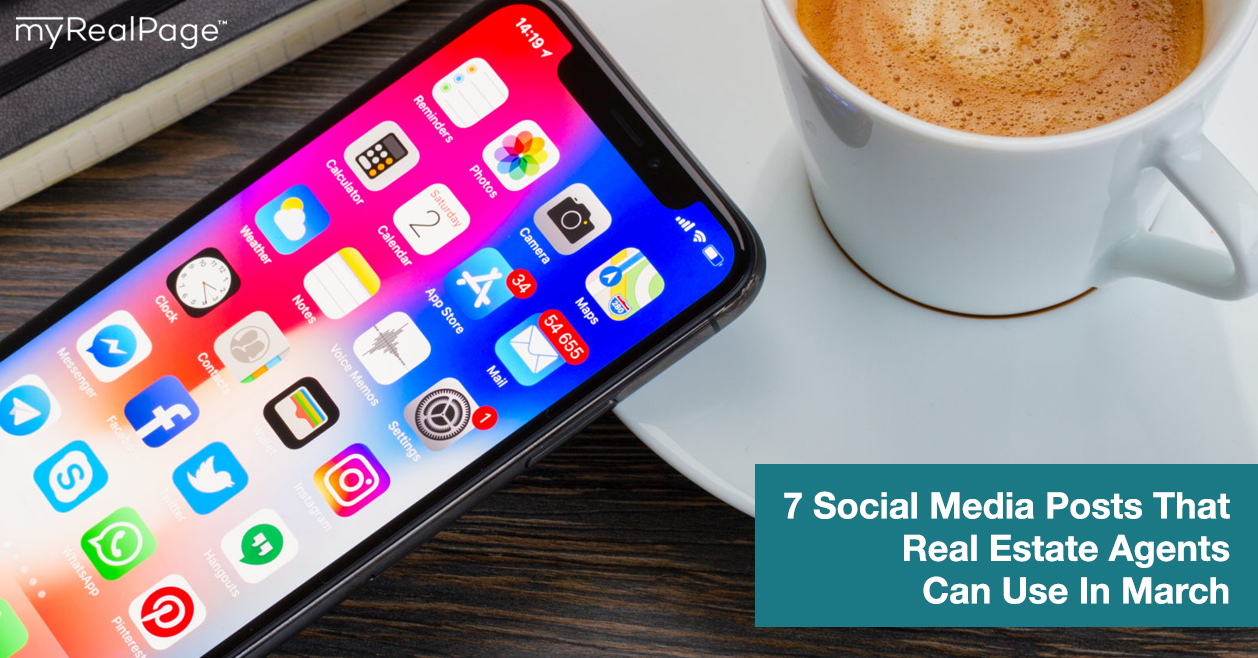 Here comes the sun. Doo-doo-doo-doo. Here comes the sun.
Spring. Is. HERE.
Well, almost.
Along with the disappearing snow and warmer temps, spring brings a fresh trove of content ideas for real estate social media posts.
We've fleshed out those ideas, along with a few more concepts, in this: our roundup of social media posts that real estate agents can use in March.
1. March Break
Across Canada, kids will be closing their school books for the annual spring sabbatical we call March Break.
This is a great time to show your local community some love (including your professional real estate referral network), by sharing the best ways to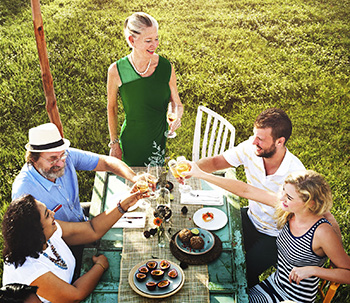 spend a March Break staycation.
In a blog post or individually over Instagram, Facebook and Twitter, promote things like:
• Restaurants, cafes and other local spots you love
• Special town or city events, like free skating at local rinks or outdoor festivals
• Must-see movies in theatres
• What's on for March Break at galleries, museums, aquariums and other local cultural destinations
• Sales, deals and offers at various businesses
Tag the business or venue you mention (they'll appreciate the exposure) and add a location tag (so your post can be discovered by other users).
If you're going to be in town, consider showing up at events yourself and sharing pics of you supporting your local community.
2. Seasonal Trends
You're the expert when it comes to what sells homes. Share the spring 2019 design and decor trends that you think will catch buyers' eyes.
This could take the form of a Pinterest board, a blog post or a series of Instagram posts.
3. Seasonal Market Forecast
New season = new predictions for the real estate market.
Using reports from your real estate board and your own insights and analytics, assemble a forecast for your local spring real estate market. Include lots of actionable info for buyers and sellers — such as the best time to list, promising new condo developments, and etcetera.
This forecast could take the form of a blog post that you promote over social media, or you could publish it as a downloadable PDF that you share over social and use as a real estate lead magnet.
4. St. Patrick's Day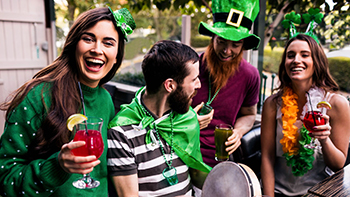 On March 17, take advantage of St. Paddy's with clever social media posts like:
• Go green. Green is the colour of St. Patrick's Day. Put together a blog post, a Facebook or Pinterest album or an Instagram multi-photo post of green houses, green rooms or green decor.
• Get lucky. How about a blog post about why finding a great real estate agent requires much more than "luck?" Write a guide about how clients can pick the best agent for them, then share it on your social media accounts.
• Be punny. Using image-editing apps, create a series of St. Patrick's Day graphics that you can share on Instagram, Facebook and Twitter. Ideas include "Irish I Was Your REALTOR®" and "It Takes More Than Luck to Sell Your Home."
5. Other Observances
St. Patrick's Day isn't the only day you can mark with a social media post.
There's also…
• International Women's Day, March 8. Give a shout-out to all the amazing women real estate agents out there, and/or your wife, mom, sister(s) and daughter(s).
• World Sleep Day, March 15. Curate photos of the most drool-worthy spots for snoozing.
• World Poetry Day, March 21. Work on some funny haikus and rhyming couplets about buying or selling a home.
For additional ideas for days to mark on social media, refer to daysoftheyear.com!
6. Spring Cleaning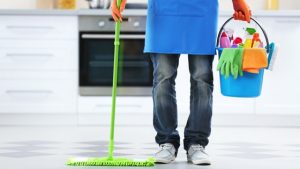 Is it even spring if every blog, magazine and newspaper hasn't published something about spring cleaning?
The topic of spring cleaning is low-hanging seasonal fruit — aka, a perfect topic for you to take advantage of on social media.
Write and share "A Real Estate Agent's Guide to Spring Cleaning." Post about the importance of cleaning house before listing your house. Plan a community garage sale (with proceeds going to charity) and promote it heavily. Share your own spring cleaning before-and-after photos.
7. Spring Quotes
Instagram loves a good quote. Inspiring, motivational or funny text on an eye-catching background is a linchpin of the platform, and tends to rack up the likes.
Using Pinterest or brainyquote.com, curate a collection of quotes related to springtime, renewal, the end of winter, and etcetera. Then use photo apps to design graphics you can share on Instagram, Facebook, Twitter and Pinterest.
Which of these ideas will you run with this March?