8 Real Estate Social Media Post Ideas for August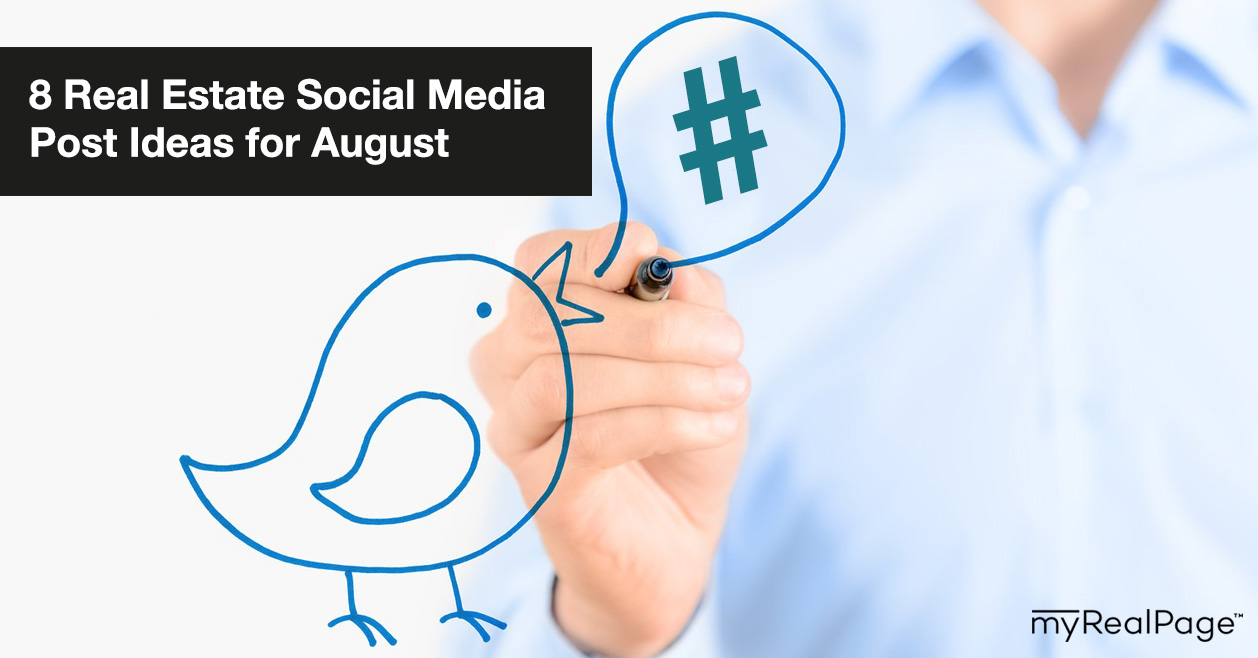 We're well into the dog days of summer now.
When pools, docks and patios are beckoning, who wants to sit in front of a computer and dream up a bunch of amazing ideas for social media posts? Not you.
Like we did for the month of July, we're lightening your social media load with a list of 8 topics you can use for Instagram, Facebook and Twitter during the month of August. You're welcome. 😉
1. Long Weekends
In most Canadian provinces and territories, August comes with not just one, but TWO long weekends. Hooray for holidays — and hooray for no-brainer social media posts!
Design a graphic.

Use photo editing apps 

to design and download a cute image you can use to wish your followers a happy long weekend. Remember to choose the right size and format for the right platform.

Promote an open house.

A long weekend isn't always a long weekend for real estate agents. If you happen to have an

open house scheduled

, promote it to your followers as something to do as part of their long weekend "staycation."



Share local events.

There's always

something

happening in your town or city during a summer long weekend. Pick a few worthy options and share a list with your audience.



2. Getaway Ideas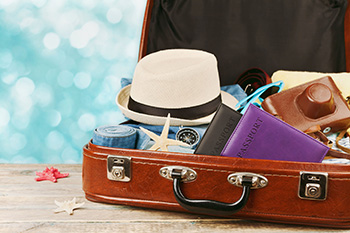 When September 1st gets closer, everyone starts to get itchy for a last-minute getaway. Appeal to your followers' wanderlust with a roundup of dreamy — and attainable! — options for day trips and weekend getaways.
This idea could take the form of:
A blog post that you then share on Facebook, Twitter and Instagram

A carousel-style Instagram post, where each image features a different getaway option

A Facebook album
For ideas on spots to include, look at unique Airbnbs close to your city, local blogs or Instagram accounts like @escapetoronto and @explorecanada.
3. Random Observances
Every day is seemingly a holiday or day of observance on the Internet.
World Chocolate Day. Global Seasonal Allergies Day. International Day for Hemming Your Jeans.
Some of these are just plain silly (like the latter). But some are bonafide observances that marketers traditionally take advantage of with cute, funny or cheeky social media posts.
Hop on the train! Here are a few August observances you can create content for (for more ideas, refer to daysoftheyear.com):
Water Quality Month

. Yep, it's in August. Create a social media post with helpful ideas on how homeowners can reduce water use (saving rainwater for watering plants) or protect water quality (trying out eco-friendly household cleaners). 

International Beer Day.

On August 3rd, promote your favourite local brewery, post a selfie of you raising a toast, or share a list of your recommended local craft brews. 

Book Lovers Day. On August 9th, how about an Instagram post dedicated to inspirational photos of your favourite, drool-worthy home libraries? 
Poet's Day.

Anyone can put together a simple rhyme, right? Create a short real estate-themed poem on August 21st.
4. End-of-Season Maintenance
It's sad but true: once the middle of August rolls around, people are already starting to think about fall. And what needs to get done around the house before fall officially arrives.
This could include closing the pool, touching up exterior paint (doors, windows, garage, etcetera), tidying up the garden, clearing out the garage, and more.
Create a to-do list that you can share on Instagram or Facebook, or in a blog post. To avoid upsetting the folks who admirably live in the moment, save this idea for late in the month.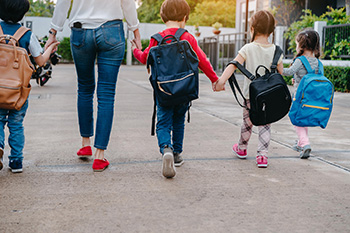 5. Back-to-School
Those weeks leading up to the start of a new school year are a marketer's dream. While real estate agents might have a less obvious connection to back-to-school than, say, writing supply companies, there are a couple ways to take advantage of the theme.
Neighbourhood guides.

Proximity to great schools is always a selling factor for families. Assemble a few social media posts or a blog post where you point out the best areas in your region for schools and kid-friendly amenities. 

Buying and selling 101.

School's in session … for prospective buyers and sellers. Offer a crash course in market updates and buying and selling tips, by way of infographics created with photo editing apps, a Twitter thread, an Instagram Live or a

Facebook Live video

.

Live content

is a great way to win against the social media algorithm.
6. Fall Trends
Like fashion, interiors and home decor have their own seasonal rhythm for trends.
Near the end of August, put together a blog post that covers your trend report for fall 2018. This could include paint colours, finishes, materials and overall aesthetics (minimalist versus luxe, for example).
Once your blog post is up, promote it by creating individual social media posts for each trend you cover. For example, a different Instagram photo and caption for every point on your list. This turns your blog post into a big pool of social media content to pull from.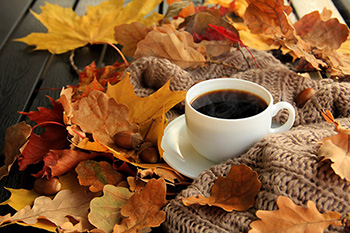 7. Quotes
We included this in our list of social media post ideas for July and again this time around, for good reason. Quotes on Instagram are very, very popular.
Use photo editing apps and software to add your own text, layered over a solid colour background or image. Try quotes about the dog days of summer, summer memories, back-to-school, long weekends and vacations. Pinterest is a great source of inspiration for quotes.
8. Your Personal Life
We're not suggesting you treat your social media accounts like a diary, but the occasional snapshot from your personal life is essential for making you relatable and likable to your followers, and building your personal brand as a real estate agent.
Post a family photo from your week at the cottage. Take a selfie with your kid as you wait in line by an ice cream truck. Share a family summer recipe or tradition. Let your followers in, but always keep your content professional and rated PG.
Have you done any social media planning for August? Got any great ideas we haven't covered here?