How to Lower Your Real Estate Website Bounce Rate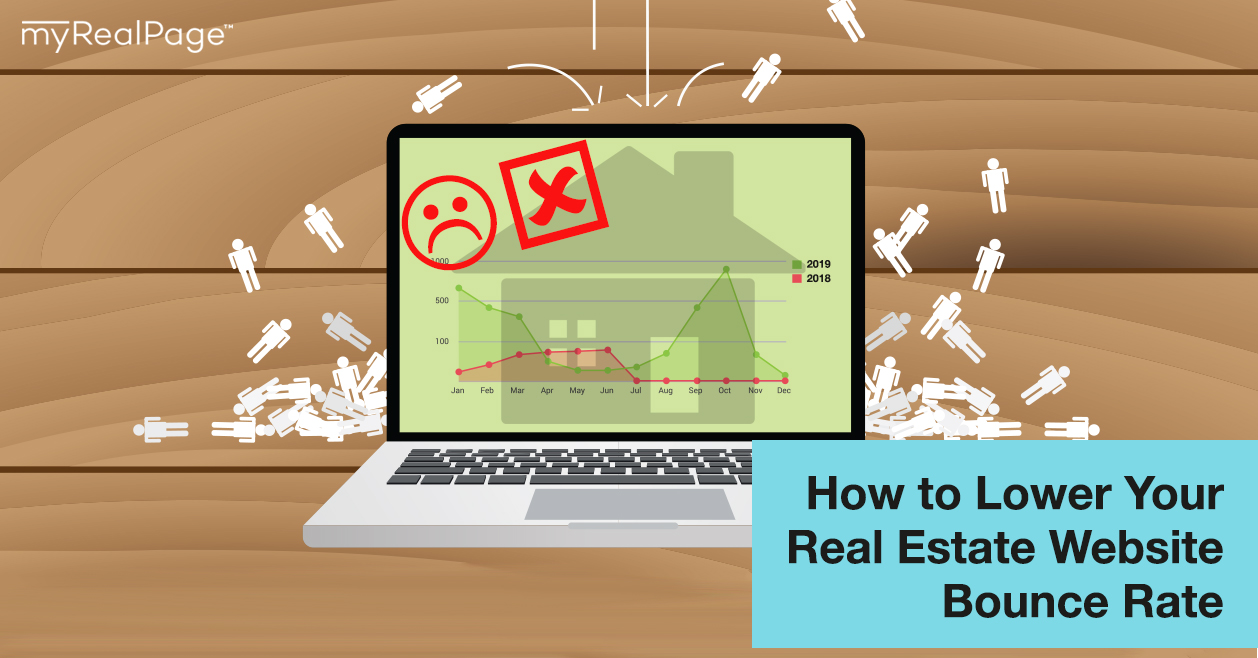 Here's a fact about websites:
They all have bounce rates. Your real estate website has a bounce rate. A high bounce rate is bad. A low bounce rate is good.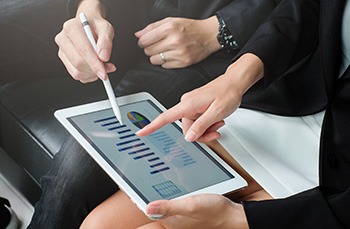 What's a bounce rate again? you might be asking.
Think of it like this. You walk into a coffee shop. You look around. You leave the coffee shop.
For whatever reason, you left. You left before looking at the menu, before taking a seat, before ordering, before paying.
If everyone who walked into that same coffee shop did what you did, that coffee shop would have a high bounce rate. It would also have no paying customers.
That coffee shop could be your real estate website. People might be getting to your website and leaving before taking any kind of meaningful action.
That means less time for you to convince them that you're the real estate agent for them. It also means less love from Google (translation: a lower position in search engine results).
Here's a fact about bounce rates:
You can improve them.
With some TLC and proven strategies, you can keep visitors on your site longer — and increase your odds of turning them into a client.
Here's how to lower your real estate website bounce rate.
Decrease Your Website's Load Time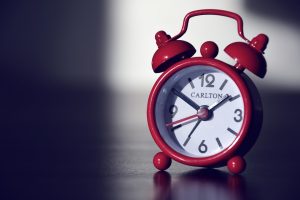 If a website you want to explore is taking too long to boot up on your screen, you're going to leave. Even if it has content you want to see. It's a fact of online life.
Don't let your website be that website for visitors.
To make sure your real estate website is loading quickly, enter your URL into Google's PageSpeed Insights tool. It will analyze your site and give it a review between 0 and 100.
Scored low? It might be the size of your images.
Huge image files — like beautiful listing photos — can drag your load time down (and force your real estate website bounce rate up). This tutorial from A Better Lemonade Stand shows you how to optimize your photos for your website.
Simplify Your Website Layout and Navigation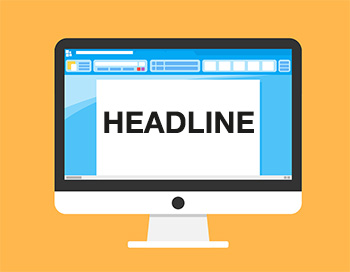 Your website's load time is the first obstacle for visitors. Your website's layout and navigation is the second.
If your layout is messy-looking and your navigation makes it hard for visitors to quickly find what they're looking for, they're going to bounce.
Make sure your website…
Has obvious labelling. As tempting as it is, don't get cute with page names. Stick to to-the-point titles. For example, "About Me" for your bio page. "Blog" for your real estate blog page.
Flows well. A visitor shouldn't have to jump through hoops to get where they want to go. Make sure all your key pages — About Me, Blog, Listings, Testimonials, Contact Me, etcetera — are all easy to get to from your homepage.
Is consistent. The colours, font, formatting, voice, and tone shouldn't vary widely from page to page. It's confusing to visitors, and makes your site look unprofessional.
Make Sure It's Mobile Friendly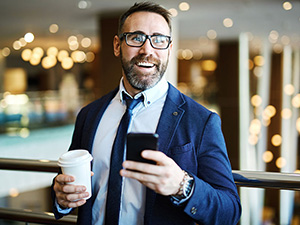 Nearly everyone accesses websites from their phones (and tablets) these days. Your nephew does. Your neighbour does. Your grandma does.
There's no excuse for a website that doesn't look great and function perfectly on all devices.
If your website isn't optimized for visitors using mobile devices, those visitors will quickly click away and onto a competitor's website that is mobile friendly.
Google won't be a fan of yours either. It prioritizes mobile-friendly websites in search engine results over similar sites that aren't mobile responsive.
Not sure if yours gets a passing grade? Run it through Google's Mobile-Friendly Test to find out. You can also try accessing your site from your own phone, testing every page, link, and photo.
Add IDX Search

Real estate listings are usually the biggest driver of traffic to a real estate agent's website. Visitors come to look at for-sale homes and properties that match their criteria.
When you give visitors exactly what they want, guess what? They're going to stay.
Be the person who gives web users what they want and then some. Add IDX search capability, a website feature that lets your visitors search for, browse, and view MLS listings directly within your website.
IDX skyrockets your website's value, giving visitors a huge reason to stick around.
Create Valuable Content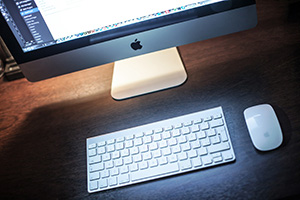 It can be tricky to find the time to write blog content for your real estate website. We get it.
But we also strongly recommend making the time to do it (or outsourcing it to a pro, if you have the resources) because it can have great results for your website. Including increased traffic and a decreased bounce rate.
When blog content is interesting, topical, well-written, unique, and in-depth, web users will find it and read it. The more they find it and read it, the more Google understands that it must be a great page, one worth showing higher in search engine results.
Blog content also gives you an opportunity to target keywords that could help web users find your website. Like, "Toronto first-time buyers" or "Vancouver condo market." This is a big part of SEO best practices — so long as you don't overuse keywords.
What strategies do you use to keep your real estate website in top-notch condition?