Meet the Tool That Makes Building Real Estate Websites Easier Than Ever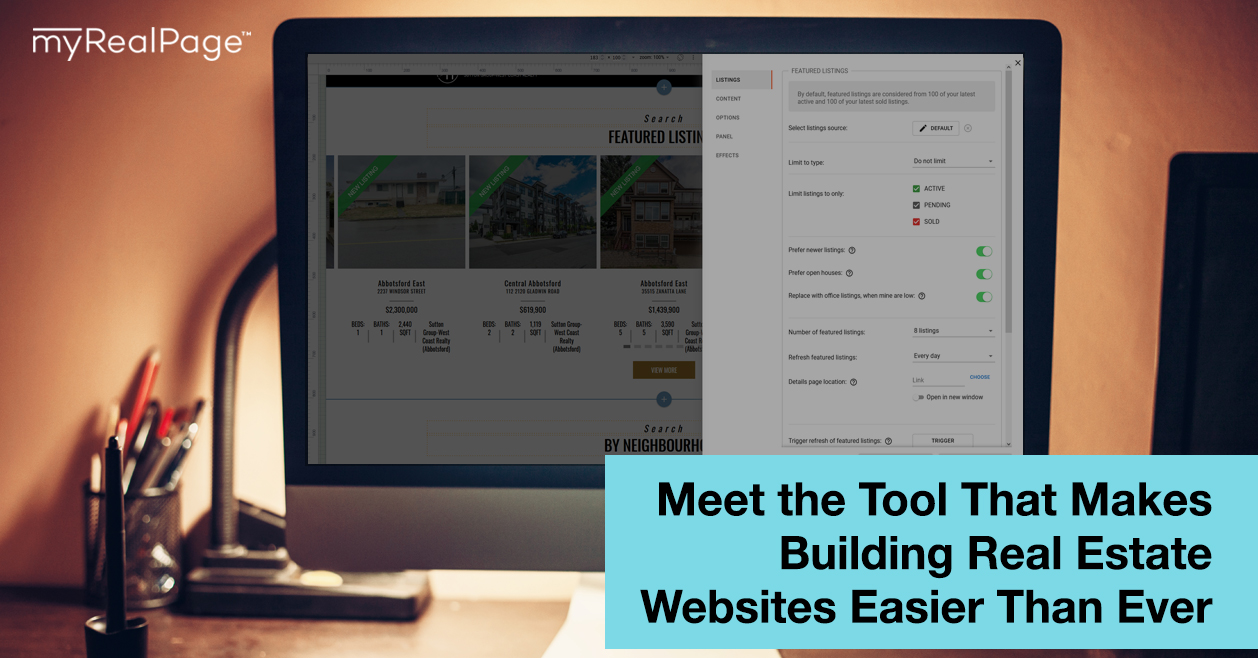 After a real estate license, a personal real estate website is the most important thing a real estate agent needs in order to do their job.
It's the first thing a lead will look at when they Google your name. It's where your testimonials and listings live. And it's where you get to tell your story, and convince potential clients that you are the real estate agent for them.
That's a lot of responsibility for one website.
It's also a lot of responsibility for the real estate agent who needs to build that website.
Real estate agents aren't web developers. So how are they supposed to create an effective real estate website that has…
A well-designed personal biography and headshot?
Glowing real estate testimonials?
Easy-to-navigate featured listings and search functionality?
Professional-looking design features, like headers and banners with big, bright images and calls-to-action?
The answer to that question: blocksCMS.
What is blocksCMS?
blocksCMS is a game-changing real estate website building tool. It offers real estate agents a suite of pre-designed website elements — more on that in a second — that they can simply select, customize, and add to their site.
blocksCMS makes it super simple for real estate agents to design a professional-looking real estate website designed for success — no coding or design experience necessary.
How does blocksCMS work?
Think of blocksCMS like a collection of Lego blocks. Pick your desired block, click it into place, and keep building.
What features does blocksCMS offer?
blocksCMS offers real estate agents pre-designed, ready-to-edit website elements like:
An "About Me" section
Client testimonials
Featured listings
Headers, footers and navigation menus featuring full-frame images and calls-to-action
Icons for linking to other areas of the site
How does blocksCMS help real estate agents?
blocksCMS helps real estate agents by removing the guesswork and labour typically involved in creating a real estate website.
✓ It offers a curated selection of pre-designed website elements, representing the content and features that agents need on their sites in order to attract leads and turn them into clients.
✓ The elements are professionally designed for top-notch functionality and aesthetics.
✓ The pre-designed elements can be edited and customized.
✓ There's zero design or coding know-how required — simply pick an element, edit the copy and imagery, and add them to your website.
✓ New elements are always being added to the pipeline.
What if I don't have a myRealPage website?
No worries! While blocksCMS is only available for real estate agents who have built their real estate websites using myRealPage, we will happily help you transfer your content over from another provider so that you can get started stress-free.
Ready to create a professional-looking real estate website with blocksCMS? Click here to get started.