Why Your Real Estate Website Should Be Integrated With MailChimp (and Why MailChimp Is a Must For Agents)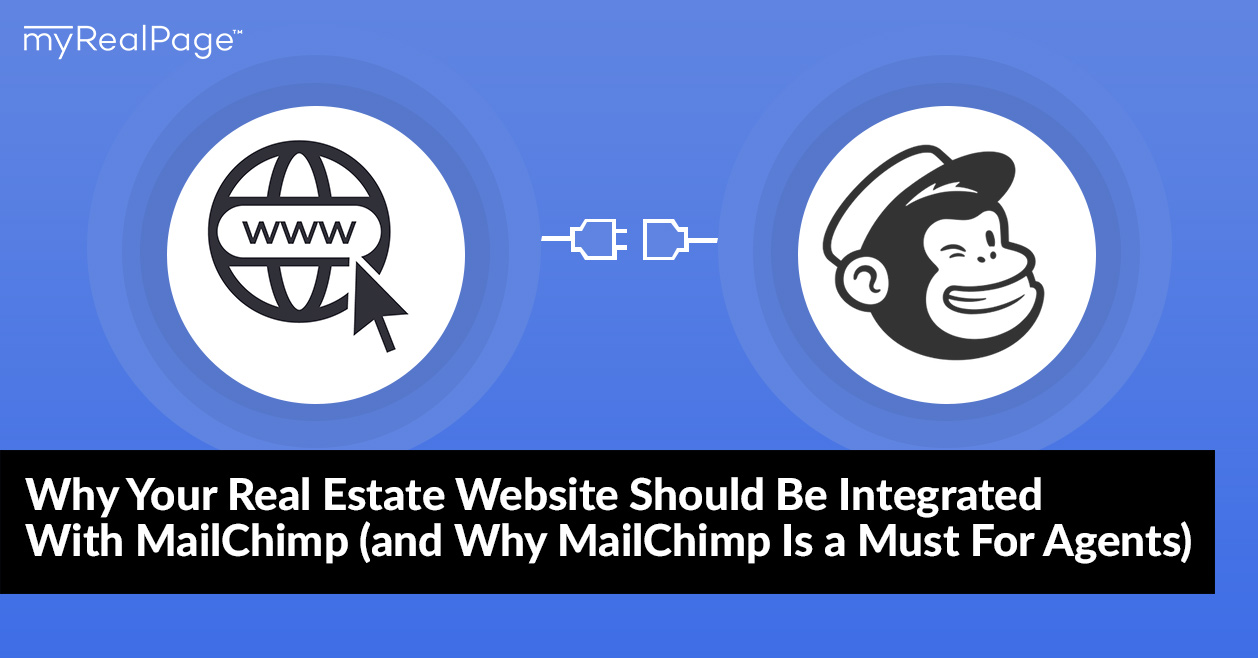 If you're already using MailChimp in your real estate business, then you know what an awesome tool it is.
If you're not, let us take a second to explain.
What is MailChimp? 
It's an integrated marketing platform with options for:

Email marketing.

Building, designing and sending out newsletters, plus analytics on how your newsletter is performing.

Audience segmentation.

Filtering your list of newsletter contacts based on traits or behaviours.

Customer relationship management.

A CRM system, where you store your client and lead information, including records of your interactions with them.



And lots more

.
In other words, it's a marketing platform that does a lot. It can be a game-changer for real estate agents and their ability to connect with leads — and turn them into clients.
Here's the thing though. To best take advantage of MailChimp, you need a way to build your list of contacts.
That is, a way for people to give you their name, email address and permission to contact them, along with details about who they are and what they're looking for. Usually, via a form on your website.
Good news: your myRealPage real estate website can capture that information. And it can be integrated with MailChimp, so you're automatically ready to put that information to good use. 
Keep reading to learn how to take advantage of MailChimp and how to get an amazing discount with our MailChimp integrated website templates.
But First — Why Should You Be Using MailChimp For Your Real Estate Business?
To send email marketing campaigns, you need an email marketing platform. There are lots of platforms out there, but MailChimp has risen to the top as one of the very best. 
That's because it's easy to use. It's intuitive. It offers awesome-looking templates. It has a ton of features. And for professionals like real estate agents, it offers a powerful way to personalize their communications with their audience — way more effective at cultivating a relationship than a general message. (We'll get to how it does that in the next section.)
But maybe you've hit pause on email marketing because you weren't seeing results. Or maybe you've never tried email marketing because it seemed like a lot of work. We get that. But here's why you may want to rethink that.
Why Is It Important That My Real Estate Website Is Integrated With MailChimp?
If you're using MailChimp to send email campaigns already, great!
If you're using it and it's not integrated with your real estate website, then your email campaigns aren't as effective as they could be. If you have a form where visitors can sign up for email communications, you'll have to manually move that list of contacts over to MailChimp. Plus, you'll miss out on opportunities to collect data about your contacts that will help you better customize your email marketing. 
Let's say your website sign-up form asked subscribers to identify whether they're interested in buying or selling. If the sign-up form was integrated with MailChimp, then you could use the responses to that question to customize your emails — one for buyers, one for sellers. 
Aside from sending them valuable information about their interest in buying or selling, you can add call to actions to those emails to either new listings in the area and price range they're looking for or entice them to list with you.
That integration instantly makes your email marketing efforts way more effective. 
To Integrate Your Website Form With MailChimp, You Need a myRealPage Website
MyRealPage websites for real estate agents come with versatile, customizable, built-in forms for capturing visitor details, contact information, and permission.
What makes myRealPage website forms even more effective for real estate agents is that they're now integrated with MailChimp.
That means that once your website form is live, you're ready to start sending customized MailChimp email marketing campaigns that offer way higher odds of turning your website leads into real estate clients.
What If I'm Not Signed Up With myRealPage?
No worries! We'll make it easy. 
To help you take advantage of myRealPage website forms integrated with MailChimp, we're offering 50% off a myRealPage website for six months, plus we're waiving the set-up fee. 
Oh, and we'll help you transfer your website content over from another website provider so you can get started faster. 
Ready to connect your website form with MailChimp for successful email campaigns?