How REALTORS® Can Use Instagram Ads Like a Pro
If someone told you that your real estate ads could have a potential reach of nearly 850 million people, would you ears perk up?
We thought so.
That's Instagram's potential advertising reach — 849.3 million users, to be precise.
Here are a couple more impressive stats while we're at it.
Two hundred million Instagram users visit at least one business account every day. And one-third of the most viewed Instagram Stories are created by businesses.
All this to say: real estate agents need to be on Instagram. Real estate agents need to be advertising on Instagram.
If you're going to do it, do it right. Here are the top Instagram ad strategies that real estate agents can use to grow their business.
1. Create Beautiful Ads for Instagram Stories
Research shows that brands lose an average of 20% of their Story viewers by the second frame (or second Story published that day).
If you lose them early, your ad is useless. Your Story needs to keep your viewer watching, so you can hit them with your call-to-action.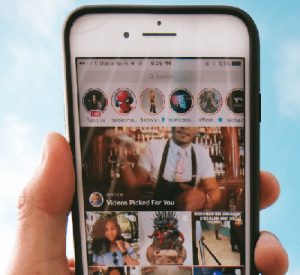 The best way to do that is to create content that's immediately striking. And to do that, we recommend going behind Instagram's own in-app tools.
The right apps can help you create well-designed, beautiful-looking Instagram Story ads that stop viewers from immediately tapping to the next Story in their feed.
Here are three of our favourite tools for creating real estate Instagram Story ads:
VideoBoost. This video-maker app was created specifically for brands that want a simple way of turning their raw video content into a slick-looking Instagram Story.
Use its editing tools, templates, design features and stock image library to develop Story ads that look like the work of a professional agency.
InShot. InShot is a one-stop shop for creating ads with collages, photo and video content.
Use it to edit footage, combine clips, add audio, play with sound and colour, and optimize everything for Instagram.
Unfold. Use Unfold to design Instagram Story ads that look more like high-end magazine content.
It offers well over 100 different templates, layouts, text and effect options. This is a great tool for creating content that separates you from your competition.
2. Amplify Instagram Posts That Are Already Doing Well
Ads aren't just for Stories. You can also run Instagram ads that appear in the Instagram feed, rather than Stories. You can create ads especially for this purpose, or you can choose to turn one of your best existing posts into an ad.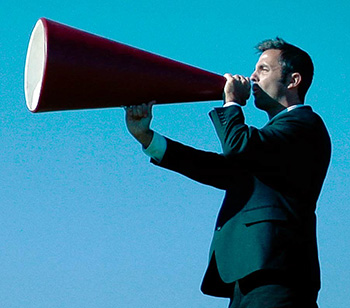 There are a couple good reasons to try this strategy:
Ads that look like real authentic Instagram posts are often more pause-worthy for users who have become accustomed to quickly scrolling past ads in their feeds. What would you be more likely to scroll past — a very obvious designed ad for McDonald's hamburgers, or an iPhone-quality photo of a person who looks like someone you might know, diving into a family pack of McNuggets?
These posts have already proven themselves to be engaging. You're building off existing results.
Social Media Examiner has a great detail-rich guide to picking the right Instagram posts to amplify but essentially, you want to look for a post that has high engagement analytics, and a photo and caption that represents your real estate brand so that it tells a bigger message about your business.
For example, if it comes down to a photo of you on Halloween, or a photo of a client in front of their stunning new home, go for the latter. You want to make sure the post tells a story that someone who's never heard of you will understand, and want to know more about.
3. Talk Directly to Your Desired Real Estate Client
You can read about data-backed ad strategies until the cows come home, but at the end of the day, one of the best approaches when dreaming up Instagram ads (and all ads that matter) is to put yourself in your potential client's shoes.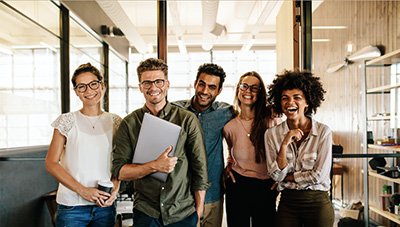 What are they looking for? What do they need? Answer those questions, then turn those into your creative concepts. Here are two examples.
#1: A would-be seller who's afraid to take the plunge
They want to sell their home, but they keep getting cold feet about whether it's the right time. What do they need? That final push! Create an ad that features one compelling piece of data about your local real estate market that helps them decide to reach out to you for more information to help them make their decision.
#2: A frustrated buyer who hasn't yet found their dream home
Okay so the frustrated buyer isn't your desired client, but they *are* the person who will buy your client's home.
What do they need? To be reinspired by the market. How can you give that to them in an ad? Show them a beautiful home.
Take your best photos from a real listing, along with a few key details, and use Unfold to create a gorgeous editorial-looking Instagram Story ad that invites viewers to come see it in person.
4. Test, Test, Test
Don't be afraid to try things out with Instagram ads. You truly won't know what works until you try it.
Try everything. Keep your ad spend low while you experiment with a variety of things, like: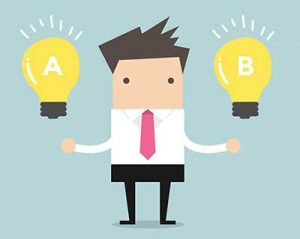 Placements. Try similar versions of the same ad in both Stories and the feed.
Production. Experiment with beautifully designed ads that are clearly not organic Instagram content, and ads that look like the real thing.
Messages. Free evaluations, encouraging market stats, beautiful listings… What message sticks?
Calls to action. See what CTAs garner the most action. Call now? Book now? Learn more? DM for a link?
Take notes on what different factors seem to be the most effective at garnering a response, traffic or engagement from your target audience. Then start focusing on Instagram ads that hone in on those factors.
Do you run Instagram ads? If not, what's stopping you?