10 Best Real Estate Closing Gifts for Buyers and Sellers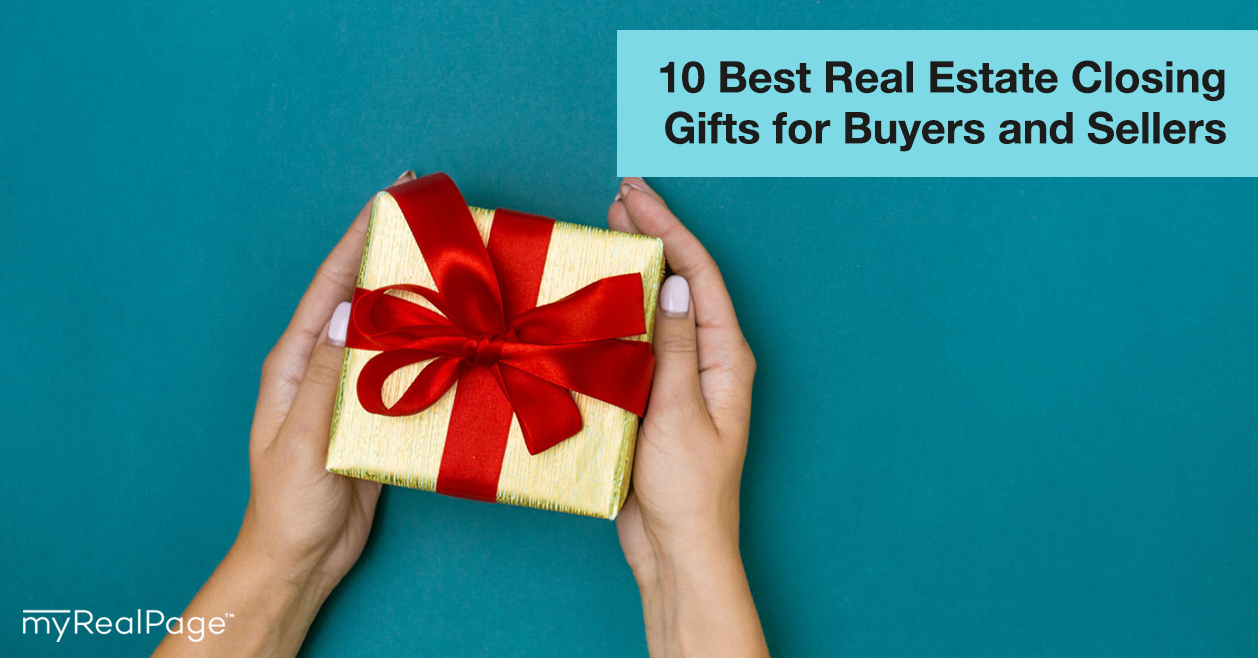 The digital era may have changed just about everything else in the world of real estate, but good old-fashioned closing gifts have pretty much remained the same.
Real estate closing gifts are such a standard part of working in the business that you may not even give them a second thought anymore.
House sold? Bottle of prosecco, check. House bought? Gift basket full of kitchen goodies, check.
There's only so room much for ingenuity here, but there is room to reinvent the wheel, just a little bit, and break out of your gift-giving rut.
Hopefully this list of the 10 best real estate closing gifts for buyers and sellers will inspire you.
Click here for tips on HOW to figure out the best possible closing for your client.
A Historical Memento
When a buyer has just purchased a historical home, they want to know everything about the property. Feed that curiosity with a gift that provides historical background.
You could track down an old photograph or the original blueprint, and have a copy framed. Or, if there's an abundance of details, stories, and photos available (check with the municipality and the local library), you could assemble a hardcover printed scrapbook through a service like Vistaprint or Shutterfly.
A Local Experience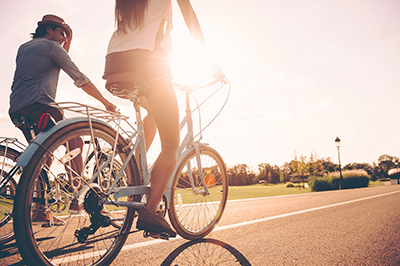 When your buyer (or seller) is moving to a different city, province, or even country, opt for a closing gift that helps get them excited about their new residence. Like the gift of an experience that is perfectly characteristic of the area.
This could be a helicopter ride around the Toronto harbourfront. Whale watching in Vancouver. A Montreal food tour. Do a little research to figure out what would be the most on-point.
A Services Starter Package
There are a million things to do when you move into a new house. And seemingly no time to do them.
Give your buyer or seller a small assortment of paid-for services to help them get on their way, stress-free. Like a lawn care maintenance session, a comprehensive house cleaning, and a couple hours of handyman services.
A Curated Night Out
Planning a great night out takes creativity and planning. Take that on for your clients, and cover the cost. Think of every detail, from babysitting, to transportation, to food preferences, to "cool factor."
An example of this gift in practice: hire and pre-pay a babysitter you trust (maybe even your teenage son or daughter), arrange for round-trip black-car service (via UberXL), and pick up a certificate to a hot local restaurant and make a reservation.
For extra "brownie" points, drop off or order a personalized dessert for the restaurant to bring out after dinner.
A Floral Subscription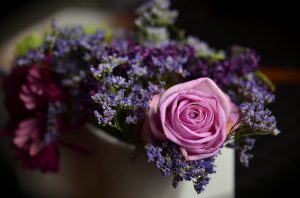 Fresh flowers always make a home look better and more inviting. But not everyone treats themselves to bouquets on the regular.
Visit a florist in your buyer or seller's new neighbourhood and work with them on a monthly subscription. Pick the flowers or the style, and pre-pay for a year's worth of monthly deliveries.
If you know your client's tastes, great. If not, simple and modern is best.
A Smart Home Product
No longer just a novelty, smart tech devices for the home can make home ownership more convenient, more secure, and more fun.
Ideas for smart home products to gift include the Ecobee4 thermostat, the Nest Hello doorbell, and the Philips Hue lighting starter kit.
A Gift Card to a Nursery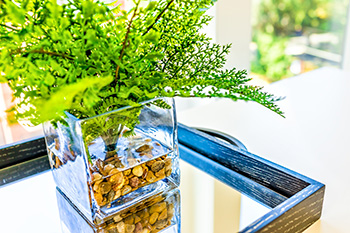 Every homeowner knows that plants are expensive. Plus, plants are personal. Not every homeowner will think the cactus you picked out is cool.
Instead, visit a popular local nursery to pick up a gift card and to arrange a sort of personal shopping experience.
Ask if the nursery would be willing (for a fee) to have an experienced staff member guide your client through their shopping experience, helping them select plants that match their taste and capacity for hands-on care.
A Luxury Item
You can never go wrong with a touch of luxe. It makes eyes pop and makes the recipient feel special.
A cashmere or alpaca wool throw in a neutral colourway is a great pick. Other ideas include a set of luxe beach towels (in the summer months only), high-end candles, or a handmade ceramic bowl from a local artist.
A Big-Ticket Home Item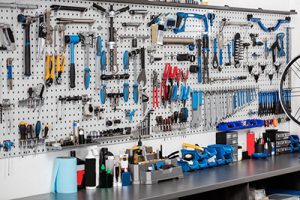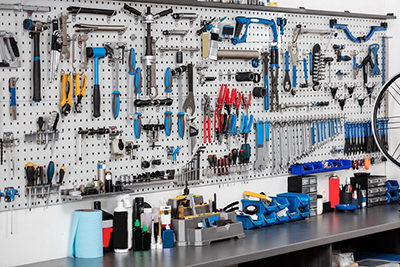 You'll have to do some reconnaissance to figure out what your client doesn't already have, but a well-timed piece of equipment for the home can be very memorable.
Like a snowblower just before winter gets underway. Or an inflatable pool for a family with kids who are moving as summer is beginning. Or a proper set of tools for the first-time buyer.
A Gift Card to a Local Institution
Whether your buyer or seller is moving to a new neighbourhood or a new city, part of the settling-in process will include figuring out the beloved local spots and adopting a few of them as their local haunts.
Make it easy for them by doing a bit of legwork. Figure out the best coffee shop, bakery, butcher, or specialty store within the closest distance of their new home, and buy a gift card. Create a neighbourhood guide to go with it.
What's the best closing gift you've ever given?