4 Content Ideas To Write an Engaging Real Estate Newsletter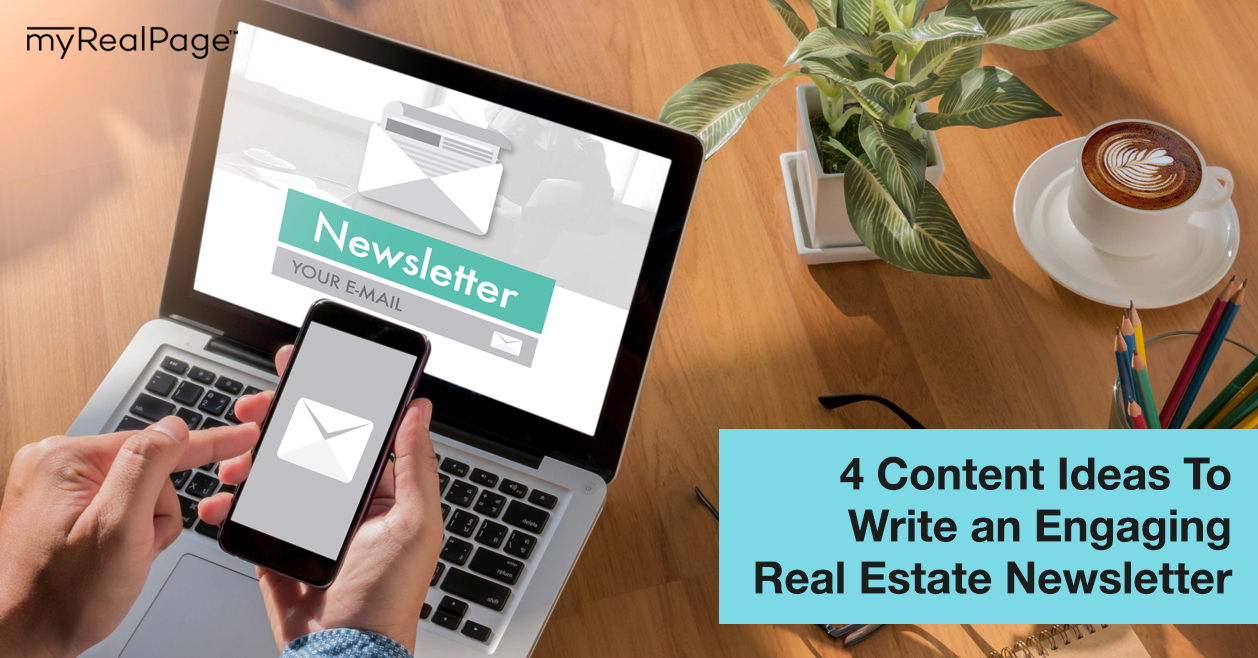 Writing your monthly newsletter doesn't have to be a drag…
Just pick a few ideas from the list below and spend about 30 minutes or less writing it.
Keeping your newsletter short and punchy will take the "heavy" writing burden off you, and it respects your clients' time.
You could even partner up with an expert in your industry and have them share valuable tips for homeowners and potential buyers. You won't have to do the writing, and they get exposure to your email list. Talk about a win-win situation!
Keep reading for four fresh content ideas you could use in your next real estate newsletter.
1. Provide Local Real Estate Statistics for Your Region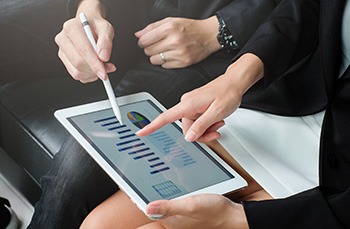 You get the data sent to you by your local real estate board, so why not repackage it for your newsletter? Each month, when you review the statistics, jot down a couple sentences to summarize. Save your notes in a Word document or in the Notes section of your phone, so you don't need to review the data twice.
People love to know the average cost of homes in their city, whether things are heating up or cooling down, and what's on the horizon for the next month. This is especially true for people who are considering buying or selling in the near future.
You can take the market insights from TREB or VREB, for example, and comment on what the graphs mean. You can also use our monthly infographics for this purpose. Explain the trends to your clients in terminology that they'll understand.
Not only does this paint you as a trustworthy professional, but you're also saving them the time of having to do this research themselves.
2. Collaborate with a Mortgage Expert for Content
You've got a network of experts that you refer your clients to (and vice versa), so tap into that for content. Hit up your mortgage expert contact and ask them if they'd be willing to write a simple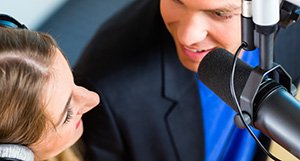 how-to article for your newsletter.
They'll be able to create a short write-up for you, and you won't need to do all the research yourself. Here are a few examples of what they could share on:
What paperwork should you bring to your first mortgage meeting?
How do you estimate your bi-weekly payments on your new mortgage?
Should you visit a bank to get a mortgage or contact a broker?
In return, they'll get a link in your newsletter to their website or social media account so that your email contacts can easily get in touch with them.
You'd recommend them to your clients in person, so why not share the love in your newsletter too?
Bonus Tip: You could ask for a collaboration with a home inspector, insurance broker, or even a home stager.
3. Share Weird and Wonderful Listings in Your Town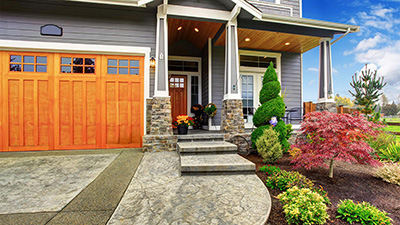 There's a reason we all loved watching MTV Cribs. Getting an inside look at a celebrity's house was pretty exciting!
If there are listings in your area that are strange, custom-built, oddly styled, stuck in the past, or on the very pricey side of the spectrum, share them. Perhaps there's even a backstory as to why the home is the way it is.
People love to look behind the curtain, see how others live, and learn what they paid for their home. Your newsletter can tell that story, providing entertainment to your clients and a bit of insight into what people are asking for their unique residences.
4. Round-up the Best of the Blog
If you're putting in the time or spending money outsourcing your blog, you want to maximize your investment. Share your blogs on social media to ensure people read them, but also include them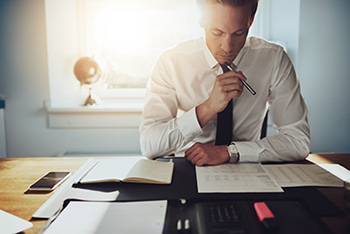 in your email newsletter.
Take the first few lines of the blog or an attention-grabbing sentence and use that to entice your subscribers to click on the blog link and read it in full.
You'll get your written work in front of more people so they can begin to know, like and trust you. But you'll also have more visitors to your real estate website, where they can see current listings that may be of interest to them.
Repurposing blog content makes the most of what you already have, and it streamlines your newsletter creation process.
That way you remain in touch with your email list, but you aren't spending hours in front of your laptop, when you could be following up with new potential clients.
Do you send out newsletters by email or snail mail?