How REALTORS® Can Use Storytelling to Sell More Real Estate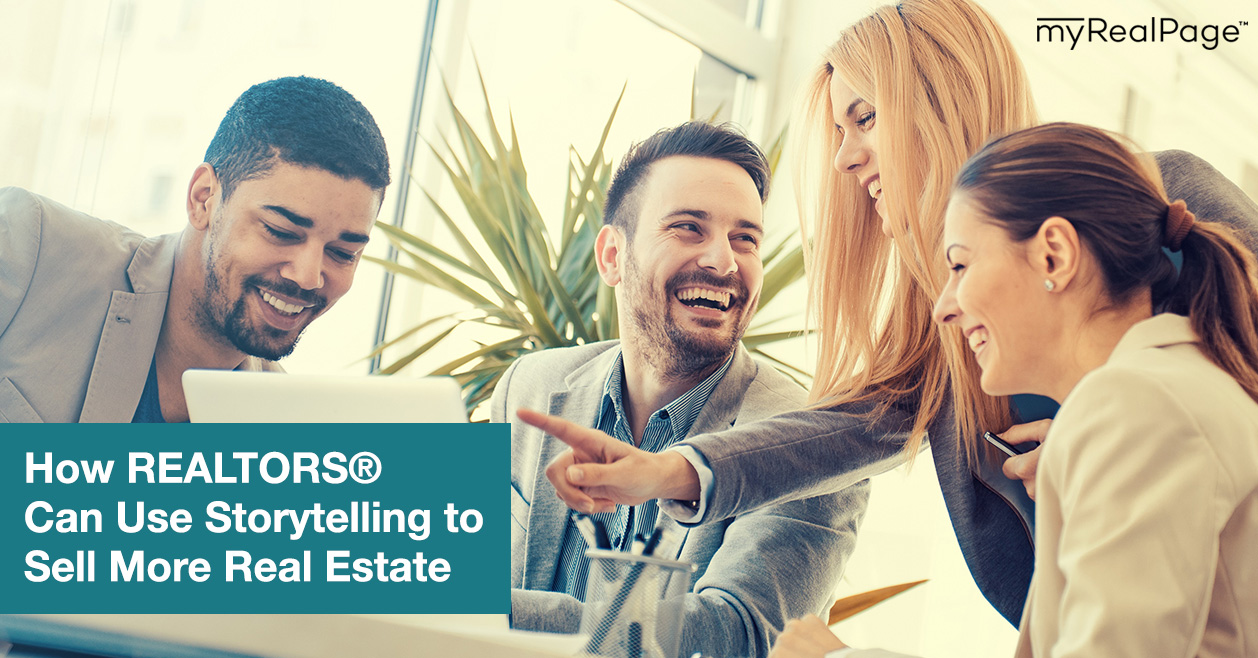 We're going to let you in on a little secret.
The key to awesome marketing isn't taking a copywriting course or having advertising experience or a huge budget.
It's the ability to tell a story.
That's right. Good marketers = good storytellers.
How Does Storytelling Help Me Sell More Homes?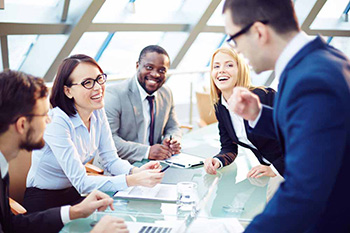 As we discussed in our list of screenwriting tips for real estate agents, a big part of your job as a REALTOR® is to tell stories — about what sets you apart from other agents, what makes a listing so great, or why a particular home is worth your client's attention.
You do this in conversation already. But you should also be doing it in your listing descriptions, in your blog posts, in your social media captions and in your website copy.
Here's an example of two different captions for an Instagram photo of your latest listing.
Version #1:
JUST LISTED: This stunning heritage home is in Toronto's Leslieville neighbourhood. Huge backyard with in-ground pool, brand new professional kitchen. Don't miss it!
Version #2:
It's Friday evening. On your 15-minute walk home from downtown, you grab a baguette from the bakery at the top of your street, one of the city's best. You stop next door to buy brie from the artisan cheese shop and five minutes later, you're enjoying an appetizer on the patio of your sprawling, lush backyard. Welcome home, to 100 Hastings Avenue.
See the difference? Storytelling does a much more effective, more enticing job of promotion.
Why Do I Need to Incorporate Storytelling Into My Marketing Strategy?
Because humans love stories. We always have, going back to our caveman ancestry.
Storytelling is a part of our very basic human nature; it's how we connect.
More importantly, stories have a distinct effect on humans. They ignite an emotional response within us. And that emotional response plays an important role in sales.
When someone feels an emotional connection to an item that is for sale, a few different things happen:
That person feels as though the item is important to them, and has a special meaning or the potential to change their lives
That person feels a need to possess the item
That person expresses a willingness to pay more for the item in order to successfully possess it
When you use storytelling techniques to sell a home, you can tap into this same emotional connection that inspires people to want to make an offer.
Potential buyers will begin to imagine themselves within the home and start to form an idea of how the home could improve their lifestyle. Once they start to imagine these improvements, they'll be driven to make the home their own. That drive will then inspire them to make an offer, and perhaps one that is above list price.
What Are Some Tips for REALTOR® Storytelling?
Identify the "nut" of the story.
Every good story has a focus. Think about the best or most important element of a house you're selling. Perhaps it's the home's history or its awesome proximity to amazing restaurants, bars and shops. Once you've identified the best part, you'll be able to build a story around it.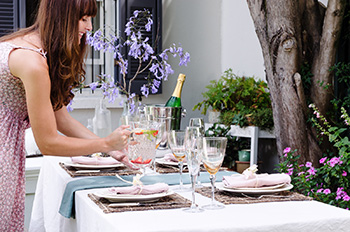 Humanize the details.
Find a way to make a connection with the home's key features and prospective buyers. Let's say you want your story's primary focus to be on the home's location. Think about what the proximity means for its future owners. They could walk everywhere, or grab a last-minute table at the city's best restaurants, or turn the hottest new bar into their local.
Is your story taking the form of an Instagram caption, a blog post or a listing description? Where your story lives will help you decide on the appropriate length, style and tone.
Brainstorm and edit.
Planning out the structure of your story will help you stay on track. Thoroughly editing it afterwards will help you stay to-the-point.
Are you already incorporating storytelling techniques into your marketing? Tell us how!