4 Creative Ways to Turn Your Real Estate Listing Photos Into Awesome Marketing Content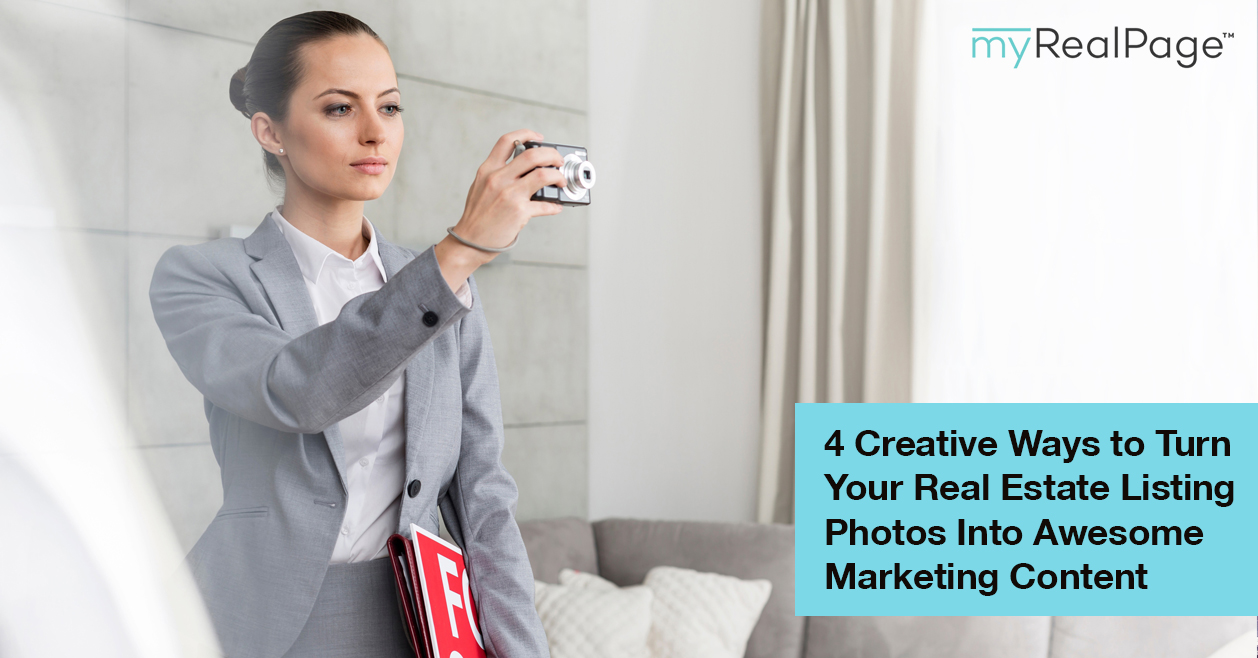 When a house sells and it's time to take the listing down, it's cause for celebration.
Obviously.
But the marketer in us can't help but feel a tad (just a tad) sad, too.
Why? Because all those stunning, professional, high-resolution photos disappear, never to be seen again! It almost feels… wasteful.
It doesn't have to be. Why just leave those images lingering on your hard drive (or worse, in your trash can), when they can be repurposed as impressive visual content for your online marketing efforts?
Read on to discover the creative ways you can turn your real estate listing photos – active and old – into awesome marketing content for your visual platforms.
Instagram
Instagram is the most visual of all social media platforms, where success depends on how well an image is able to catch the attention of someone scrolling by. It's tough to keep coming up with great content to feed the beast!
Listing photos can be repurposed in several different ways for your Instagram real estate page.
Share thematic posts and Stories.
Highlight home decor trends and design ideas with a roundup of photos. Rifle through your present and past listing photos, and assemble mini collections of shots that feature the same or similar colour, pattern, layout, or aesthetic.
For example: bright white kitchens, gorgeous landscaped backyards, "man caves," ultra-modern, or rustic wood.

Upload these as one Instagram post, or a multi-part Instagram story. Because there are so many variations on this kind of content, you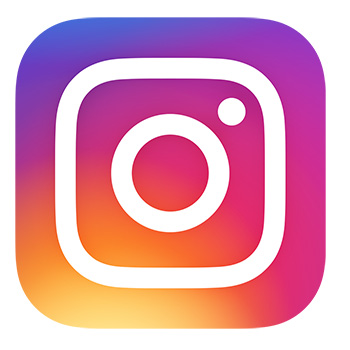 can upload a roundup regularly, keeping your feed fed.
Use as background for text overlays.
You've probably seen other Instagram accounts posting photos with custom text they've added on top. It's actually much easier to do than you think, and your listing photos make for the perfect background.

Pick your photo (simpler is better when you're going to be adding extras on top) and use a tool like Over or other photo editing apps to place text or graphics on top.
Ideas include real estate statistics, fun facts, inspirational or funny quotes related to real estate, and calls-to-action (such as to read your latest blog post, or come out to an open house).

Drive audience participation.
Likes are great, but real comments are even better.
Drive higher engagement on your Instagram posts by posing questions your followers want to answer. Upload a series of photos from the same, already-sold listing, and ask your audience to guess what it sold for.
Facebook
Yep, your listing photos make for good Facebook content, too. Here's how we like to use them.
Update your page's cover photo.
Facebook cover photos display at 820 pixels wide and 312 pixels tall on a computer — much bigger than the square profile picture. Small images can easily become pixelated when used as a cover photo, which is why those high-resolution, ultra-crisp listing photos make for excellent cover photo material.

You can upload a beautiful shot of a home interior or exterior as is, or, using an image editing tool, add text on top, like your phone number, email address, website URL, and tagline.

Populate albums.
Your listing photos are a great introduction to the kinds of homes you sell.
Create an album called "Sold!" (or similar), and upload the best shots of your past listings, with some context in the caption.
While your listings are live, you can also use the listing photos to create dedicated Facebook albums, linking to the actual MLS listing, as another way to market the property.

Create ads.
Like cover ads, creating Facebook Ads for your real estate page requires high-resolution photos. Striking imagery is also key for effective Facebook Ads, since users will notice the image first, and any text second.
Comb through your listing photos and start building a collection of the most beautiful and impactful shots to use for your ads.
Pinterest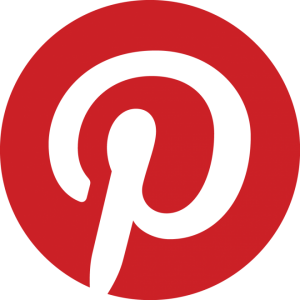 Your listing photos can really take on a new life when uploaded to Pinterest. There are so many different boards you can create!
Those collections of images we suggested you assemble for Instagram – of shots that feature the same or similar colour, pattern, layout, or aesthetic? These are PERFECT for Pinterest, where users flock for inspirational images.
Create specific boards for your choice of themes, and populate them with your own listing images. Add a caption, and make sure each image links back to your website.
Add relevant images you've found on Pinterest, too, to increase the helpfulness of your board.
Check out our guide on how realtors can use Pinterest to grow their business for more theme ideas, including boards specific to certain locations, and tips and tricks.
YouTube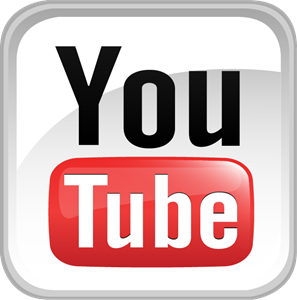 When you don't have time to film and edit, turn a photo slideshow into a video. Boom: instant YouTube content.
Photos from your active listings can be used to create slideshow videos for each of the properties you're currently selling. Animoto, Adobe Spark, and Photosnack make it easy to turn your photos into pro-looking videos.
Once you've uploaded your videos to YouTube, it's easy to embed them on your website and on your blog, feature them in your newsletter, or share them as an Instagram post.
What about for listings you've already sold?
For listings you've already sold, those photos can be used in:
Q&As and tips-and-tricks
.
Use listing photos to enhance your question-and-answer, or advice videos. You can use them when discussing a specific sale, or to illustrate points like the power of staging, design trends, what to do before an open house, and best paint colours.
Testimonials
.
Find a client willing to be interviewed on camera about their experience working with you. Add photos of their now-sold home into the mix, and you've got an awesome testimonial video.
What do YOU do with your listing photos? We'd love to hear your creative ideas for repurposing!