5 December Social Media Caption Templates For Real Estate Agents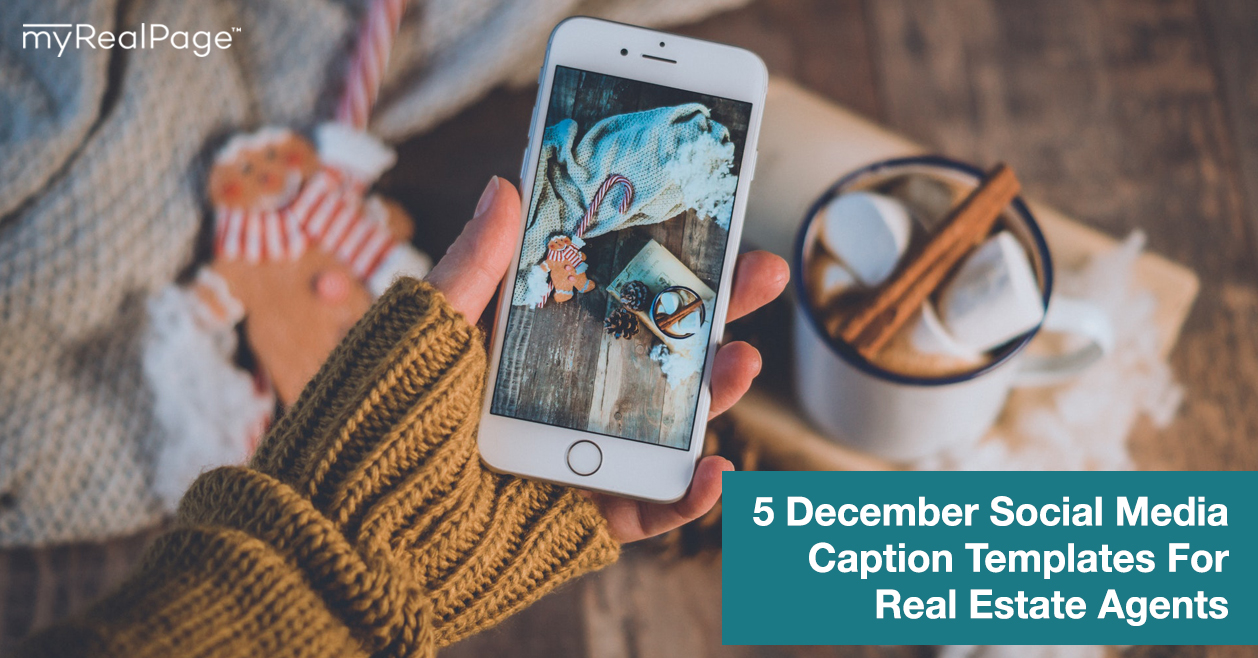 You made it.
The final month in a year unlike anything any of us have ever seen is finally here.
By now, you probably want to close your laptop and keep it closed until January. But you've still got a few more weeks of real estate-ing to take care of.
To lighten the load just a little bit, we've got five real estate social media post ideas for December, along with caption templates to go with.
December 3: Deck the Halls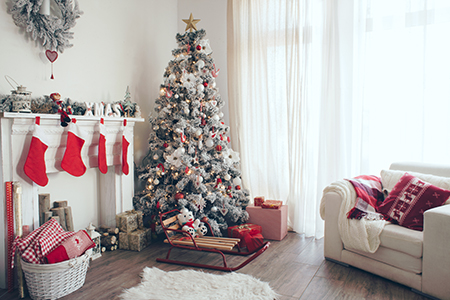 There may not be parties and Secret Santas this year, but there's still holiday spirit to be had — and to be shared.
Be a superspreader — of holiday cheer! — by sharing holiday decorating ideas and inspiration.
Love DIY projects? Create a few real estate IGTV videos or real estate Instagram Reels featuring you taking on a mini holiday decor project, such as creating wreaths or making centrepieces.
Or, put together a collection of your favourite holiday 2020 decorating looks and trends. Perfect as a Pinterest board, Facebook album, blog post or Instagram carousel, your collection can feature various styles of Christmas tree decor (e.g. monochromatic, rustic), Hanukkah table settings, garland-covered mantles with hung stockings, or even gift wrapping ideas.
Caption Template Example:
Big dinners and big parties may be out, but the holidays AREN'T cancelled. Pour yourself a glass of wine (or hot chocolate). Put on Mariah Carey. And tap to keep watching. Because we're making wreaths on IGTV 🎄
In spite of it all, 'tis the season to be jolly. Even if you need to fake it 'til you make it. Which is what I'm doing. And I'm doing it with holiday decor. Swipe left for part one of my collection of holiday home looks that will put you in the holiday mood 👉
December 10: Giving Back
December is a month for practicing gratitude and generosity by sharing what we have with others. This year, it's more important than ever.
While traditional, in-person fundraisers may be out of the question where you live, there are still plenty of things you can do.
Using a site like GoFundMe, you can ask your followers for small contributions to hit a donation goal for your local food bank. You could start a holiday letter-writing campaign for a nearby nursing home or seniors' centre. Or you could reach out to a local family services organization to see if they're working with families in need this holiday; you might be able to sponsor their Christmas meal and gifts.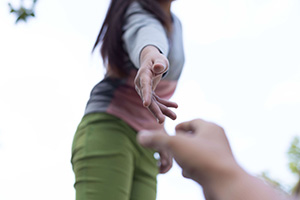 Share your ideas with your followers and ask them to team up with you to help make the season brighter for those who need it.
Caption Template Examples:
Our local food bank needs our support more than ever. While food donations are always appreciated, what they really need is money. With monetary donations, the food bank can turn to their partners and stretch their funding to buy more food and healthier food.My goal this holiday season: to raise $5000 for our local food bank. Can you help me make it happen? Click the link in my bio and let's team up to feed Woodstock this holiday 🤝💖
For seniors living in retirement and nursing homes, the holidays can be lonely. This year, even more so. I'm partnering with Whisper Oaks Home to help bring smiles to their residents this year. How? By writing letters.My goal is that every resident receives a Christmas letter that makes them feel less alone. Help me do it! For every person who writes a letter, I'll buy a holiday treat to drop off along with the letters. DM me for your letter recipient 💌
Not everyone will open up presents, eat a beautiful meal, and spend carefree time with their loved ones this December. But we can change that for families in our town. This year, our real estate team is sponsoring the holidays for three local families. Send us a small donation and we'll make sure it goes towards food, gifts and joy for these children and their parents. Thanks for being on our team 💝
December 17: Year in Review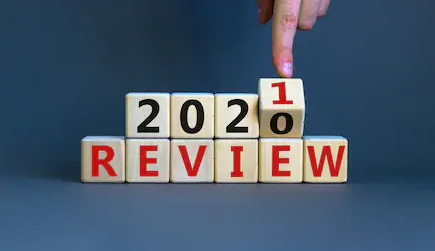 Year-in-review social media posts usually feature business highlights and achievements, and express gratitude for clients.
But how do you recap a year so full of low lows and high highs?
You do it by being honest, open and relatable. Because this year wasn't anyone's best year. And if you can open up and be vulnerable with your followers, you'll score big points.
Share a photo of you in a sweatsuit working on your laptop alongside your top 50 agent ranking. Talk about the good (amazing clients and personal records) and the bad (work screeching to a complete halt for months, the mental health toll). Make a short Instagram Reel or TikTok.
Caption Template Examples:
This year was … a year. That about sums it up, am I right? Along with the first photo in this 2020 collection 👉🙄 Swipe left for my year in photos. There were highs, there were lows, 2020 it's time to go.
This year was hard. And then it was wonderful. And then it was hard, again. And then it was great. I'm immensely grateful for the clients I was able to work with, for good sweatpants, for a patient husband, and for iPads and Paw Patrol. This is my 2020 year in review. Thanks for being a part of it.
2020 roses: 20 happy clients, good health, front-line heroes, sourdough bread. 2020 thorns: a global pandemic and everything it brought with. This video sums it all up. Thanks for riding the wave with me. I'm grateful for this community 💛
December 10, 24: Happy Holidays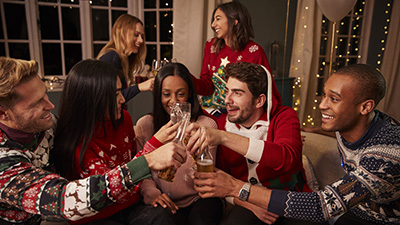 Before you put on a red onesie and pour a mimosa, turn on your out-of-office responder and take to social media to wish your followers a happy holiday!
Or, better yet, schedule a couple distinctive "happy holiday" posts. On December 10, acknowledge the beginning of Hanukkah and wish your Jewish followers a joyous, healthy and peaceful holiday.
Then, on December 24, focus on sharing good tidings for Christmas.
Caption Template Examples:
Hanukkah Sameach! Happy Hanukkah! Today marks the first day of Hanukkah for our Jewish friends and neighbours. I wish you happiness, health, love, peace and hope. Tonight I light a candle for you.
My out-of-office responder is on, mimosas have been poured, and my kids have queued up A Christmas Story. Let the holidays begin. Merry Christmas and happy holidays! I wish all of you a happy, restful few days.
December 29: Homeowner Resolutions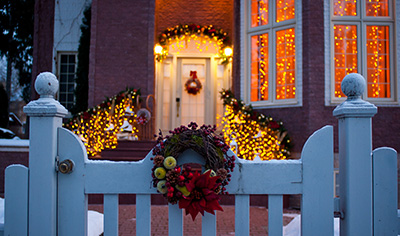 When you're ready to resume social media after your holiday break, tap into the spirit of New Years by sharing your own, real estate version of New Year's resolutions — resolutions for homeowners.
This post is both tongue-in-cheek and helpful; you can poke fun while still offering value. A fun TikTok video would be a great way to do this, as would an Instagram Reel or branded real estate Instagram Story. Here are a couple captions you could use to promote any of the above ideas.
Caption Template Examples:
It's New Year's resolution time. May we suggest "I resolve to not buy any more throw pillows for my bed"? Or, "I resolve to keep my plants alive for more than 10 days"?
I haven't decided on my own resolutions yet. But I know what YOURS should be, homeowners. Head to my Stories for New Year's resolutions inspiration, real estate style 😉
Do you continue to post real estate content on social media during the holidays?