7 Social Media Posts You Can Use for Your Real Estate Business in September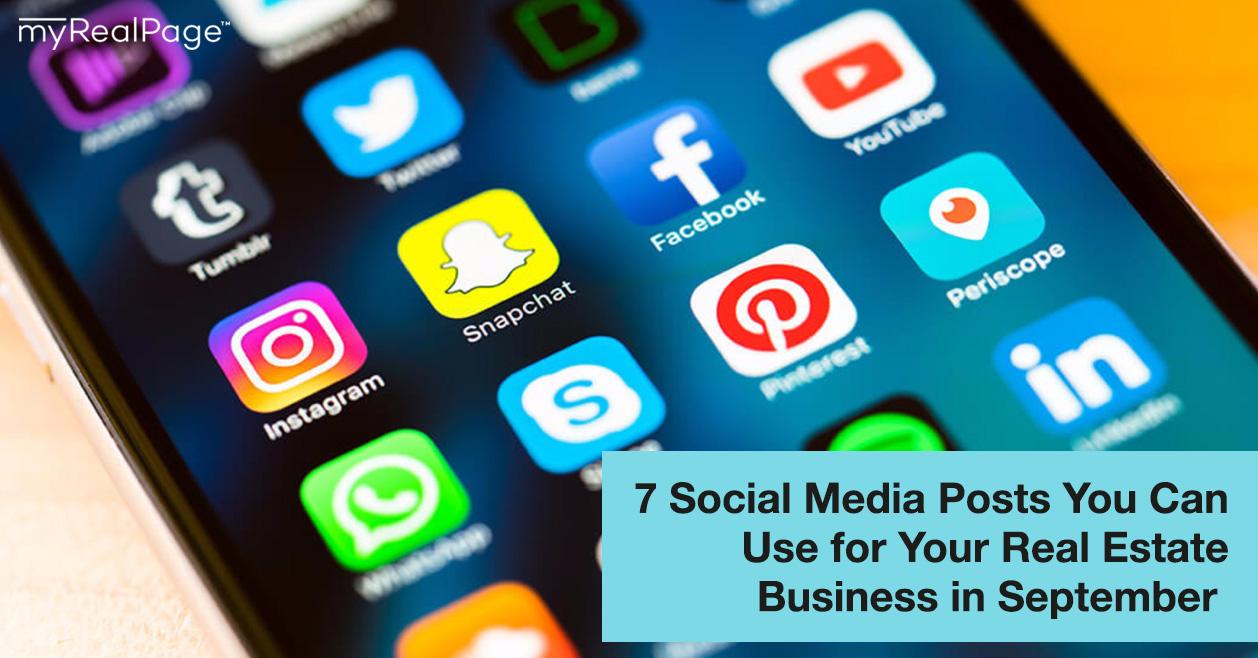 It's August and we're back with another round of social media post ideas for real estate agents (you can see our other ideas here and here).
On the docket today: concepts for September.
These ideas aren't meant to replace your own social media ideas or stifle your own social media creativity. Rather, they're meant to help fill in those gaps in your social media content calendar and help ease your writer's block.
Psst. Do you find these posts helpful? Let us know in the comments below.
Without further ado, here are seven social media post ideas you can use for your real estate business in September! 👇
1. Market Update
Many real estate boards publish reports on real estate market stats at the start of every month (like this report, from the Toronto Real Estate Board).
Use these reports to create an informative social media post (or even an IGTV video) featuring the most important stats about your local market, such as average price and number of sales.
2. Random Observances
A new month brings a new series of strange, silly and little-known observances.
Here's a handful that you can recognize on social media with relevant images, curated content, or custom graphics:
Read a Book Day. Do you have any favourite books about real estate, interior design, architecture or your city? Share your picks with your followers on September 6th.
Get Ready Day. On September 18th, use this observance to share emergency preparedness tips. This could include prepping your house for damaging snow and ice storms (winter is coming…), flooding and other crises.
World Gratitude Day. Give your followers a glimpse into your personal life by posting about what you're grateful for on September 21st.
For more ideas, check out daysoftheyear.com.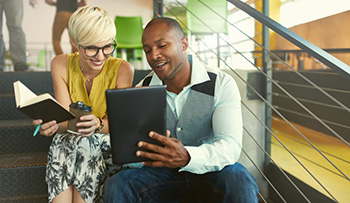 3. September Events and Activities
To remind your social media audience that you're the expert on your local area, be their guide to the concerts, festivals, farmers' markets and shows happening locally in September.
If you live in an area where the leaves will start to change to gorgeous fall hues, tell your followers about the best spots for taking in the views.
Terry Fox runs happen in communities across Canada during the month of September. Consider running in your local event and raising funds over social media.
4. Seasonal Transition
Summer officially ends and fall officially begins on September 22nd. It's a time of transition — not just for us, but for our homes.
Write a blog post on tips for transitioning a home from summer to fall. These tips could include swapping out summery flower baskets for front porch arrangements featuring autumnal colours, setting aside a day to sort and put away warm weather clothing and cleaning out the garage and basement to make room for fall and winter gear like rakes, snow tires and shovels.
This blog post can be turned into several social media posts (one for each tip that you share) or just one post on each of your chosen social media platforms.
5. Fall House Inspiration
Images of jaw-droppingly beautiful or unique homes tend to perform very well on Instagram. If you follow us on Instagram, you already know we're big fans of sharing these kinds of images.
Whether you're already posting this kind of content or not, a change in seasons is the perfect reason to round up some new 'design inspo' to share.
Think cozy fireplaces, living rooms with chunky knit throw blankets, and subdued lighting and backyards with orange-leaved trees and twinkly lights.
Tip: Pinterest is often a good source for these kinds of aspirational images, as are home decorating blogs and interior design magazines. Just be sure to give credit in your caption!
6. Mood Board
Do you use Pinterest for real estate marketing? Create a fall-themed Pinterest board.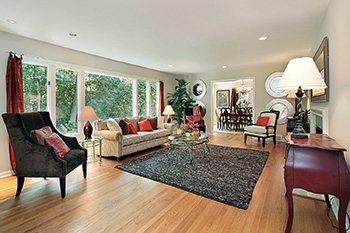 Populate your board with images of fall-ready home interiors and exteriors (like the examples mentioned above), but also "mood board" content such as fall comfort food recipes, fall activities for kids, jokes about autumn (think pumpkin spice lattes) and favourite fall pastimes.
Make sure you consult our guide on Pinterest for real estate agents before you start pinning, to make sure you maximize your board's effectiveness.
7. Selling Prep
September isn't traditionally a popular time to sell. But that doesn't mean it's not on the minds of some of your prospective clients. They might already be thinking of listing in the new year. Why not hook them now with some tips on how to prepare?
This idea could take the form of a blog post, an IGTV video or a series of individual social media posts. The gist is that you'll share a list of tips to help prospective clients prepare for listing their home in 2019.
Think of it like a four-month program, with steps like "Start interviewing local real estate agents" and "Do a house-wide purge of unwanted stuff." You can start in September, and continue over the next few months.
Do you have any September-specific social media ideas that we haven't covered here? Share 'em below!