How Realtors Can Use Technology for Success in 2018 (And Not Be Freaked Out By It)
There was a time when it was perfectly okay for a real estate agent to not care about technology.
"My job is to sell houses, not fiddle around on a computer!" ← Agent from the 1990s.
That was true back in the day. But it's 2018.
You're well aware of how technology has radically changed the real estate world:
Asking around to find out about a house >>> Googling for instant, real-time information
Photo slideshows >>> Drone fly-through videos
Classified ads >>> Instagram, Facebook, your website, Google ads (we could go on…)
Back-and-forth phone calls >>> Instantaneous messages by phone, Facebook, Snapchat or email
And so on. And so on.
Is your job becoming obsolete? No.
Is your job changing? It has, it is, and it will continue to.
That's why it's key for realtors to leverage technology to improve their business, and not be swallowed up by it. Use it correctly, and your business can see incredible results.
Here's how realtors can use technology for success in 2018 — and not be freaked out by it.
Treat technology as a complement, not a replacement
Forget those scary stories you've read in the newspaper about artificial intelligence coming to steal your job away. There are no realtor robots to worry about (at least, not as of publishing time!).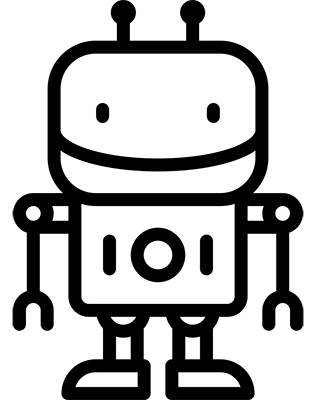 Instead of trying to prove that you don't need technology to do your job, embrace technology as a way to complement your efforts and skills, automate a few key business practices, and maximize your chances of success.
Here are a few examples of how technology can enhance your business, not take away from it:
Chatbots:

It's impossible to answer queries from prospects 24 hours a day. Using a chatbot gives you coverage when you're on the road, in meetings, sleeping, showering, and so on – taking your customer service level to the next level.
Drip campaigns

: These are automated, targeted emails that are delivered to your recipient, triggered by a date or a subscriber activity. For example: you can design a drip campaign intended to re-engage prospects who have stopped opening your weekly listing emails, or who never finished their request for a consultation. It sends automatically, so you don't have to think about it.
Facebook ads

: Want to try targeting a different market? Use Facebook Ads' Lookalike Audience tool. It assesses your existing audiences to find new people with similar demographics, interests, habits, or activities. By targeting your ads to people similar to those who are already engaging with you, the likelihood of converting them is – in theory and in practice – higher.
Be selective with your tools
Technology stops being helpful and starts to become overwhelming when you're using too much of it. With so many apps, platforms, and softwares promising to be "the one" that changes everything, it's hard not to buy in.
But being selective is essential.
Think about the areas of your business that you feel you need the most assistance with, for reasons of not having enough time, not having enough knowledge, or wanting to amplify your existing efforts. Those are the areas where you want to introduce a tech tool.
Here are some examples.
Weak spot: I need help with social media because I don't have time to post updates multiple times a day.
Technology that can help: A scheduling tool, like Buffer, Hootsuite or Later, which help you schedule posts well in advance so they're taken care of.
Plus, a smart scheduler like Edgar, which stores and cycles through all of your content, reposting previously published content to maximize views.
Weak spot: I want to publish a newsletter but I have no idea how to design it and send it.
Technology that can help: An email marketing automation platform, such as MailChimp, Constant Contact or Hatchbuck. These tools will help you legally collect email addresses, design professional-looking emails, and deploy them.
Weak spot: I'm generating some leads online, but I really want to take it to the next level.
Technology that can help: A capture and conversion tool, like Leadpages, Hello Bar or Sumo. These tools help you convert more visitors to leads, and strategically automate the growth of your lead database.
Invest in what technology
can't
do
Translation: invest in yourself.
Technology can help you automate and expedite, but it can't replace your experience working with people, which is essentially what real estate boils down to.
For tech tools to be the biggest complement to your business, you have to hold up your end of the bargain. That means networking, being active in your community, shining in one-on-one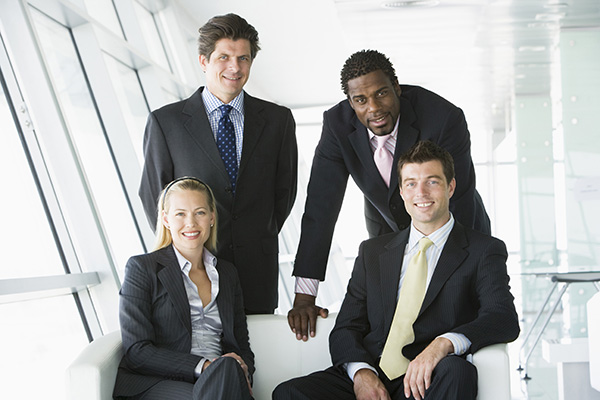 interactions, building a reputation for excellent service and a winning personality, and maintaining your personal touch in online marketing.
So what does that look like in practice?
Build your network:

Put yourself out there and make yourself known in your community. Attend, sponsor and host events, offer to write a guest column for your local newspaper or community magazine, volunteer, and join local business organizations or charity boards.



Develop yourself as a niche expert:

Choose

a niche real estate market

you could specialize in, as a way to stand out. Educate yourself as much as possible, and position yourself as someone who uniquely understands a very particular demographic. Technology can't do that.



Be responsive on social media:

Scheduling tools like those mentioned above will help you stay active and consistent on social media. But they can't replace the human interaction that takes place on social media platforms. Make the time to participate in social media conversations, reply to comments and questions from your followers, interact with the content of others, and ask questions. In other words, be a real human.



Endear yourself to your clients:

For the most part, technology helps your business in a behind-the-scenes kind of way. It's you, the person, and the results you got for your client that will create a lasting impression. The best

real estate agents put clients first

. Offer personalized service, take care of issues before your client even knows about them, act as a friend, and give awesome,

memorable thank-you gifts to your real estate clients

.
How are you making technology work for you in 2018? Share your outlook in the comments.