5 Fall and Winter 2021 Home Decor Trends to Help Your Listings Stand Out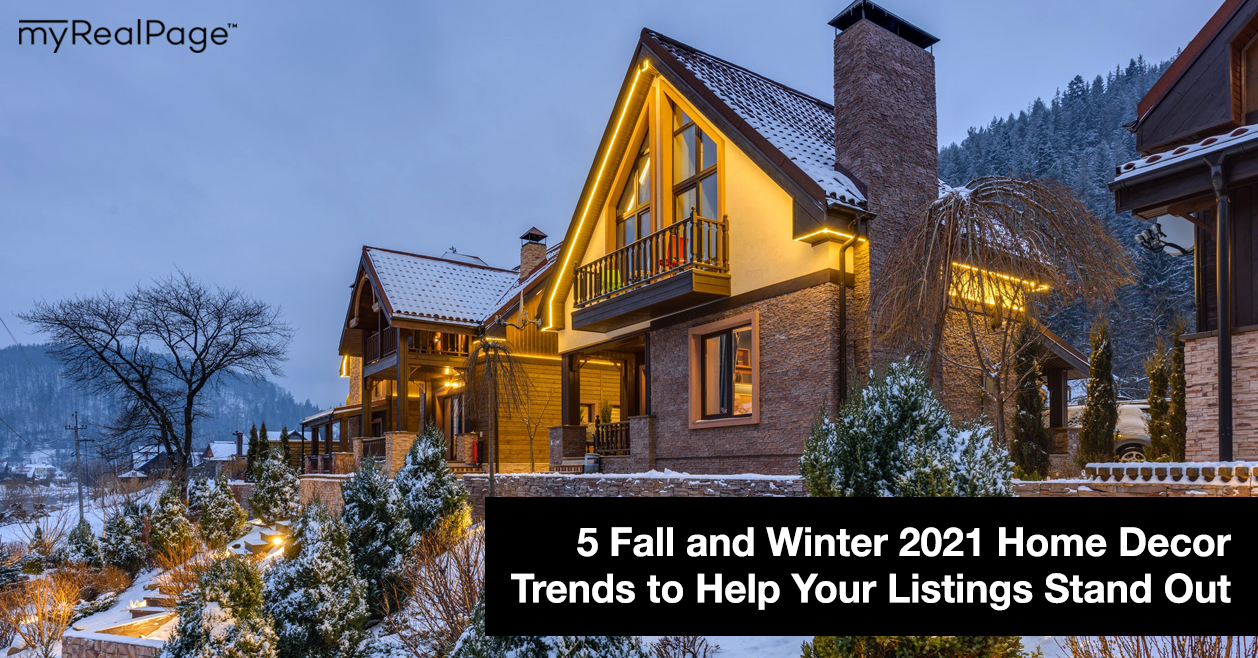 Most homes aren't sold with all the contents included. But that doesn't mean the contents aren't important.
Furniture, artwork, textiles, plants … they can go a long way in selling a home. The right home decor helps a prospective buyer fall in love with the place. It sells a vibe, an idea, and a vision of what life could look like if that home was theirs. That's why home staging can be so effective.
Good home decor doesn't just help at the time of an open house. It can be a game-changer for listings, helping generate interest and buzz that brings prospective buyers in for a tour.
Of course, not just any nice lamp will do. Listings that feature on-trend home decor are what really get a buyer's attention — and instantly.
Want to know what kind of looks and products could help give your listings a little extra oomph this season? Consider these fall and winter 2021 home decor trends to help your listings to stand out.
Curvy shapes
If you've noticed rounded, more shapely furniture and objects popping up in the pages of magazines or in home goods stores lately, you're onto something.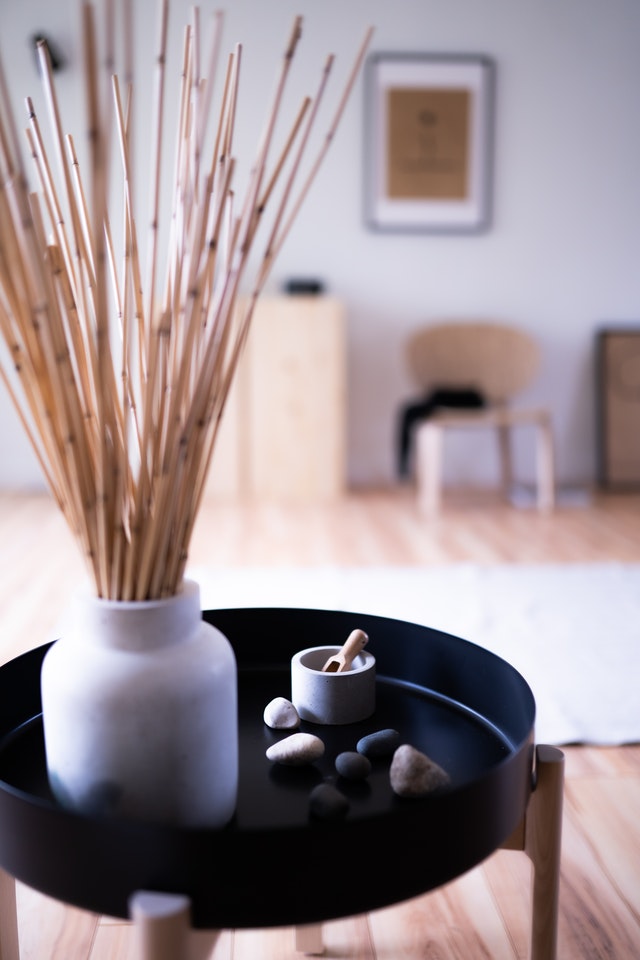 While clean lines and sharp edges are considered standards of modern design, curvier pieces have started to expand that definition. Not over-the-top, novelty pieces, but sculptural — think  cloud-like armchairs in textural fabrics, wavy glass vases and shapely lamps.
These curvaceous pieces look great when used in small doses, and in contrast with more minimalist design elements and backdrops.
Earthy textures and tones
Transitioning to more natural hues is always a no-brainer for fall and winter. This year, those earthy colours, paired with organic textures, are majorly on trend. Like:
Warm, calming greens
Serene grays, beiges and browns
Burnt reds and rusts
Wood and terracotta accents
Dried grasses
Wicker baskets
Seagrass rugs
Muslin and linen textiles
The overall effect is soothing, relaxed and subdued — perfect for cozying up as the temperature drops.
If your client's space feels unseasonably bright or glossy, incorporating this trend can help strike that mood for fall and winter open houses.
A touch of 70s
The resurgence of 70s-inspired furniture and decor is still going strong. But this isn't the shag carpeting and dizzying patterned linoleum of yesteryear — the 70s looks that are trending now are more about creating a slightly more bohemian and eclectic aesthetic.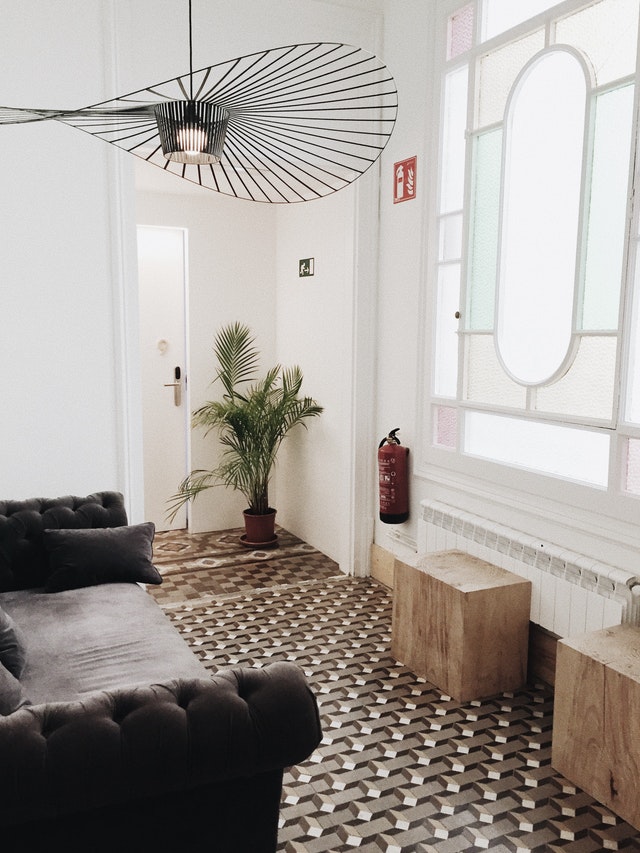 This trend can take the form of macrame wall hangings, rattan plant stands, velvet throw pillows, vintage Turkish or Kilim rugs, and metal pendant lights.
It can be easy to overdo this trend and not every listing will be well-suited. Be strategic about where and how you incorporate this look. For instance, a vintage Turkish rug in red hues can help enliven a very minimalistic interior, while macrame wall hangings can be a great way to add some visual interest to important but overlooked areas, like a hallway or mudroom.
Laidback luxury
Homes truly became havens more than ever before during the COVID-19 pandemic. As a result, everyone began looking for ways to make theirs feel more comfortable, welcoming and even a tad luxurious — albeit in a laidback way.
That hasn't changed. The idea of laidback luxury has remained a major trend over the last year. What does it mean? Laidback luxe is all about design that adds sumptuousness, or that increases a sense of well-being.
Laidback luxury could look like a cashmere throw blanket folded over a couch, a sheepskin rug at the end of a bed, or high-end candles — the kind with incredible but not-overpowering scents — that come in beautiful glass vessels.
These sorts of touches can imbue a listing with a sense of affluence and satisfaction that can help a buyer dreamily envision inhabiting the space.
Multi-functional spaces
The pandemic also had us looking at how areas of our home could perform double-duty. Hallway nooks became mini offices. Bedrooms became home gyms. Kitchen tables became classrooms.
While life has returned to some sort of normal in many parts of the world, some changes brought on by the pandemic are here to stay — including the need for flexible spaces that can serve many purposes. Furniture and decor that can help achieve that multi functionalism, like foldaway desks, modern room dividers and sleek task chairs, have been hot items for that reason.
Use those items in your listing to help buyers picture how the space could help meet their need for a home office, or gym, or kids' play area.