7 Social Media Posts That Real Estate Agents Can Use in February
Oh, February. It's the shortest month of the year, but it feels like the longest.
Inspiration might be at an all-time low come February 1, when those hibernation vibes are strongest. But your social media calendar doesn't have to be blah.
To help you keep churning out sunny content on gray days, we've got 7 ideas for real estate social media posts for the month of February.
1. Valentine's Day
Love it or hate it, February 14 is worth taking advantage of on social media. Everyone does it.
Real estate agents can too, with the right hook.
Local recommendations. Put together a list of the best local spots to get into the romantic spirit. Restaurants, bars, spas, etcetera. Turn the list into a blog post and provide links to all the businesses mentioned. Then share the post on Twitter, Facebook, Instagram and Pinterest, tagging the handles of the featured spots.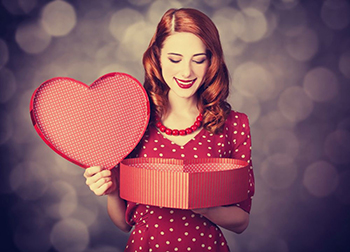 Romantic homes. Source images of homes with funny "romantic" features, such as heart-shaped bathtubs and all-pink rooms, or truly romantic homes, like English cottages and Tuscan villas. Use the images in a blog post, or post them as an image series on Instagram or on a new Pinterest board.
2. Dream Vacation Destinations
Everyone daydreams about jetting off to some hot weather destination during winter's dreariest month.
Play into that by creating a roundup of beautifully designed resorts, hot-climate hotels and vacation rentals.
Dezeen, Airbnb and a Google search for "most beautiful resorts in the world" will help you put together your list. Remember to provide a credit and link to any images you use (and watch for any warnings about copyright).
These drool-worthy images are perfect for Instagram, Pinterest, and blog posts.
3. The KonMari Method
Marie Kondo is all the rage right now, thanks to her much-discussed Netflix show, Tidying Up with Marie Kondo.
If you're not aware, Kondo is a Japanese author and organising consultant whose KonMari method is all about the art of decluttering and organizing, and the happiness it can deliver.
Take advantage of the hype on your social media channels.
Ideas include:
• A before/after series of photos of homes pre- and post-KonMari method, shared on Instagram
• A blog post or IGTV video about how and why to KonMari your house before selling
• Suggestions for local experts and services that can help homeowners go KonMari crazy on their home, shared over Twitter
• A series of Instagram Stories that show YOU KonMari-ing your own house, and the results
4. Infographics
We love us a good infographic. And so does social media.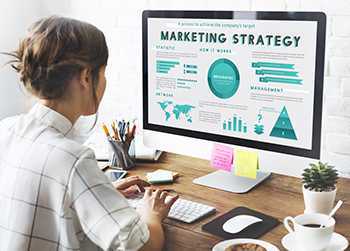 Using image and graphic tools (free or paid, both on desktop or on mobile), you can create infographics about:
• How your local real estate market performed in January. You can use and reference reports from your local real estate board. Post this one in early February!
• Stats on the paint colours, upgrades, and home features that can affect your home's value, positively and negatively. Research required; credit your sources at the bottom of the graphic.
• How buying or selling a house works. Break down the whole process in chronological order, and keep your text short and sweet.
Share your graphics on Instagram, Facebook, and Pinterest.
If you made the infographic yourself, make sure to add your name and website to the bottom of your infographic, like a watermark. That way, when someone shares the image on their own social account, you still get the credit.
5. Spring Listing Prep
The start of spring seems light-years away when the streets are covered in slush, but March 21 isn't that far away. For homeowners getting ready to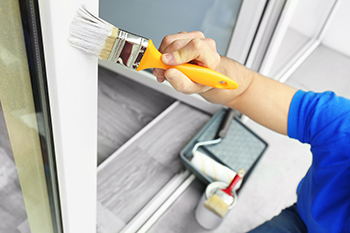 sell when the snow melts, the time is now to start prepping their place for listing.
Film a video for IGTV, covering your top tips and advice for how to get a home ready for a spring sale. You can also turn your tips into a blog post that you can tweet out or post on Facebook.
Tips can include:
• Purging. Sorting and tossing, à la the aforementioned Marie Kondo.
• Repairs. Doing a house walk-through and making a list of everything that needs fixing, big and small.
• REALTOR® research. Making a list of possible agents to meet with.
6. Ask Me Anything
Host an Instagram Live or Facebook Live video session, hold a Twitter Talk or use the "Ask me a question" feature on Instagram Stories, where your followers are invited to ask you anything about local real estate, your business and buying and selling.
Tips for making this work:
• Promote in advance. Give your followers the heads' up so you can maximize participation.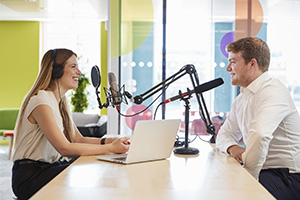 • Market the value. This is a chance for your followers to receive helpful, insider info for free! Promote it accordingly.
• Choose the right platform. Are your most engaged followers on Instagram? Carry out this idea there, rather than your other accounts.
• Have enough followers. Easier said than done. But if you have a mere 100 Instagram followers, your Instagram Live video isn't going to see much action. The best thing to do is to save the live video to your Stories so that the replay can be seen for 24 hours after you go live.
Have a small social media following? Try this idea a different away.
Using your newsletter, invite subscribers to email you with their most burning real estate questions, which you'll answer on X date, on X platform, like Instagram or Twitter.
7. Listings of the Week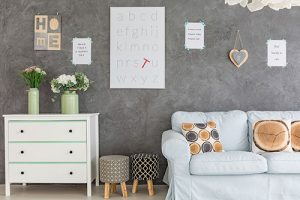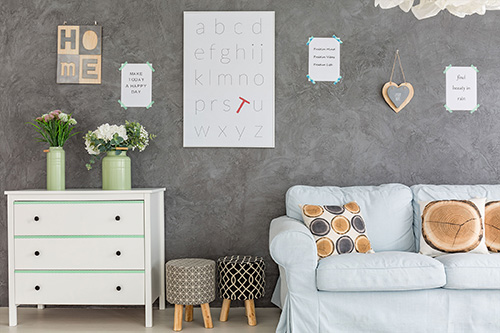 Here's an idea for a post that you can roll out four times in February.
Once a week, pick one of your listings to feature on Instagram or Facebook. Instead of just summarizing the listing, name the top three things you love about this home, or the three kinds of buyers you think the home would be perfect for. Then, share the best three to five photos from the listing, along with the link to the listing page.
It's a great way to drive traffic to the listing page and pique the interest of followers in a way that's not just regurgitating the MLS listing.
Which of these topics are you most excited to share about in February?