Where Canadian Real Estate Marketing Trends are Heading in 2018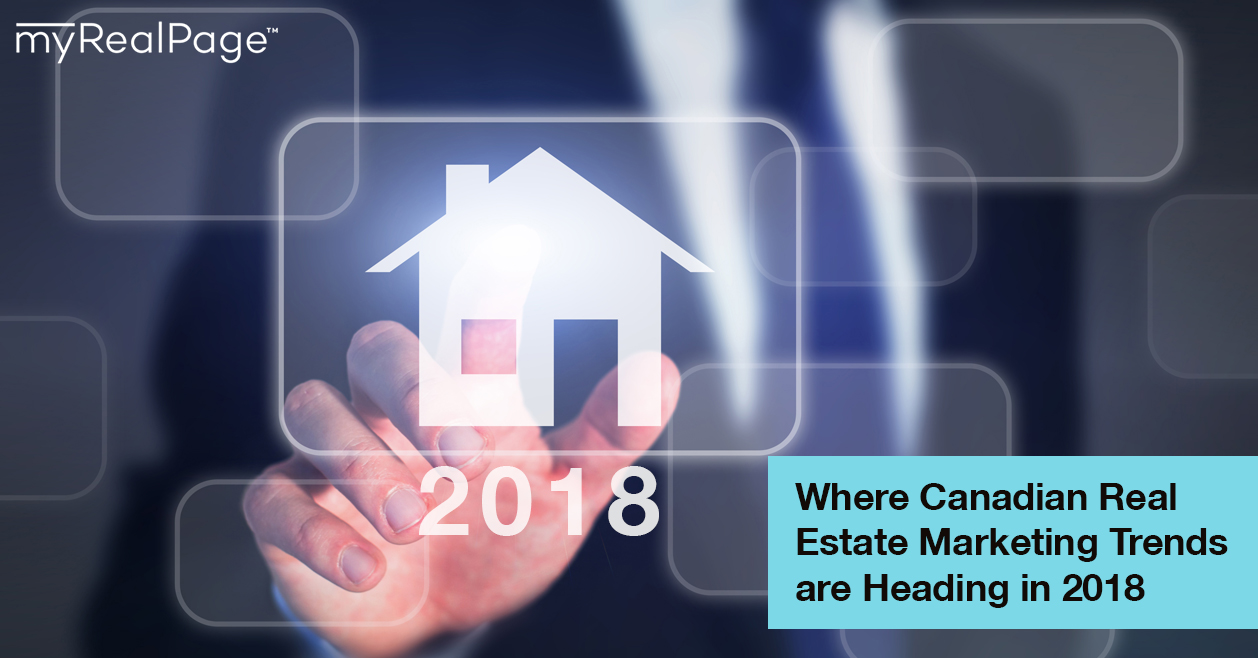 What's the hardest part of online marketing for realtors?
For many of us, it's the learning curve that comes with using new apps and platforms.
For nearly all of us, it's simply keeping up with the newest technologies and most up-to-date best practices.
That's one of the goals of this blog, after all — to give Canadian realtors a roadmap for the online marketing trends that can help grow their business.
Well, it's a new year, and we've got a new map for you.
Want to know where real estate marketing trends are heading in 2018? Keep reading.
1. Online customer service is revolutionized
2017 saw many companies taking advantage of live chat software and messenger bots to offer lightning-fast service to their customers.
This year, we can expect that this new frontier in customer service will be used more broadly, and in all sectors.
For real estate agents, live chat tools and messenger bots present a super effective and convenient way to service prospects, capture leads, and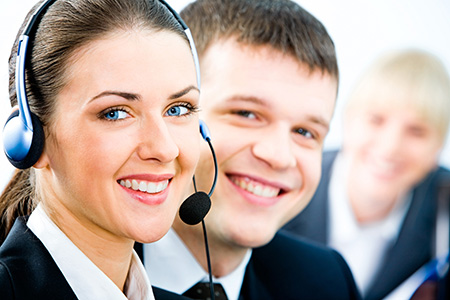 promote oneself as a modern, tech-friendly, and useful agent.
But the value in these tools isn't just for realtors — it's for the people you're serving with them. They offer a speed and pace of service that isn't realistic for you – the hardworking realtor – to offer every single day.
The benefits of messenger bots and live chat software are backed up by research: according to HubSpot, 71 percent of people are willing to use messaging apps to get customer service, and largely because they want their problem solved quickly.
In 2018, use these tools to qualify leads, show listings to prospects, and answer inquiries from first-time website visitors. They can radically change your service game!
2. Video plays a bigger role in all aspects of marketing
Are you sick of us of singing the praises of video for real estate marketing? Sorry, not sorry!
Video content is no longer a should-do, but a must-do in 2018. Here's how it's changing:
Sellers expect video
In the last few years, video tours for listings have mostly been reserved for bigger price tag listings. Not the case in 2018.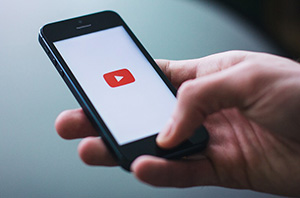 According to the National Association of Realtors, 73 percent of homeowners say they're more likely to list their home with a realtor who offers to create video content.
In 2018, video tours are on their way to becoming a standard element of any listing.
Social media audiences expect video
Facebook and Instagram have signalled — through live video, prioritization of videos in feeds, the massive popularity of Stories, etc. — that video is king.
Your followers will expect to see video from you in their feeds this year, whether it's tours, live Q&As, or commentary. If you refuse, prepare to see a dip in overall engagement.
In a recent statement, Facebook CEO Mark Zuckerberg said, "Over the next three years, the biggest trend in our products will be the growth of video. When done well, video brings us closer together."
Which brings us to our next point …
It's all about authenticity
Marketers in all industries have recognized the value of authenticity over the last few years.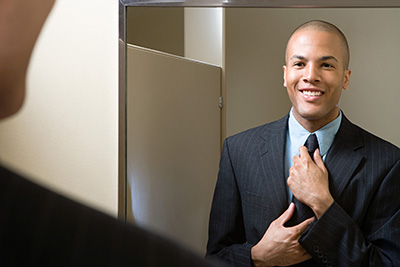 (Mostly) gone are the days of selling something with impossibly unrealistically, perfect content. These days, consumers connect with authentic marketing messages.
Writes Ashley Deibert in a recent Forbes article, "Those that have embraced authenticity and transparency (Dove, Airbnb) find consumers will do the marketing for them. Those that have fought it (Uber, Pepsi) continue to struggle to regain footing with an audience who will watch their every move, waiting to pounce when the first signs of negativity arise."
That applies to real estate agents, too.
Your potential clients want to trust you by getting to know you. Video is the best tool for authentic marketing.
Turn the camera on yourself, go live, show audiences your listings, offer advice, share footage from vacation, and – as dad would say – have fun.
3. Everything gets the custom treatment
In 2018, authentic marketing also translates to customized marketing. More than ever before, consumers — and especially millennial consumers — want to feel like the content they're receiving from marketers is tailored to them. Otherwise, it's just another advertising message to ignore.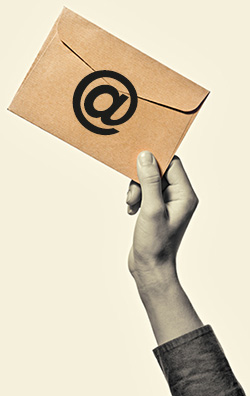 How do you deliver? Like this.
Segmented newsletters
If you've got a newsletter, you're going to want to make an edit to your sign-up form.
Add a field that asks recipients to indicate an interest in buying or selling. Consider adding another that asks if they're a first-time buyer, a retiree, or an income property buyer.
These fields will give you the power to create segmented newsletter contact lists — and segmented newsletter content.
With a little extra (well worth it) elbow grease, you can develop one, two or three different versions of your newsletter, each with content, a subject line, and calls-to-action that are tailored to each audience type.
With content that services your recipients' specific needs, your retention rate and lead generation rate stand to benefit.
Targeted postcard campaigns
Realtor postcard campaigns are still an excellent opportunity to show a niche audience that you're thinking of them.
Focus on a market like growing families, young professional urbanites, or income property hunters, and design a postcard campaign that speaks specifically to them and their needs.
There's nothing more annoying, or more ineffective, than a generic postcard that shows up in every person's mailbox.
Personalized gifts
Real estate client thank-you gifts can be so much more appreciated, and so much more effective, than a bottle of wine or a generic gift basket.
If you note details about your client during your working relationship, or do a little Internet sleuthing, you should be able to come up with a thank-you gift that screams "This is JUST for you."
That kind of personal touch can go a long way in securing recommendations, and future business.
How do you plan on staying current in 2018? Share your plans with us in the comments.