How to Tell If Social Media For Your Real Estate Business is Worth Your Efforts — Or Not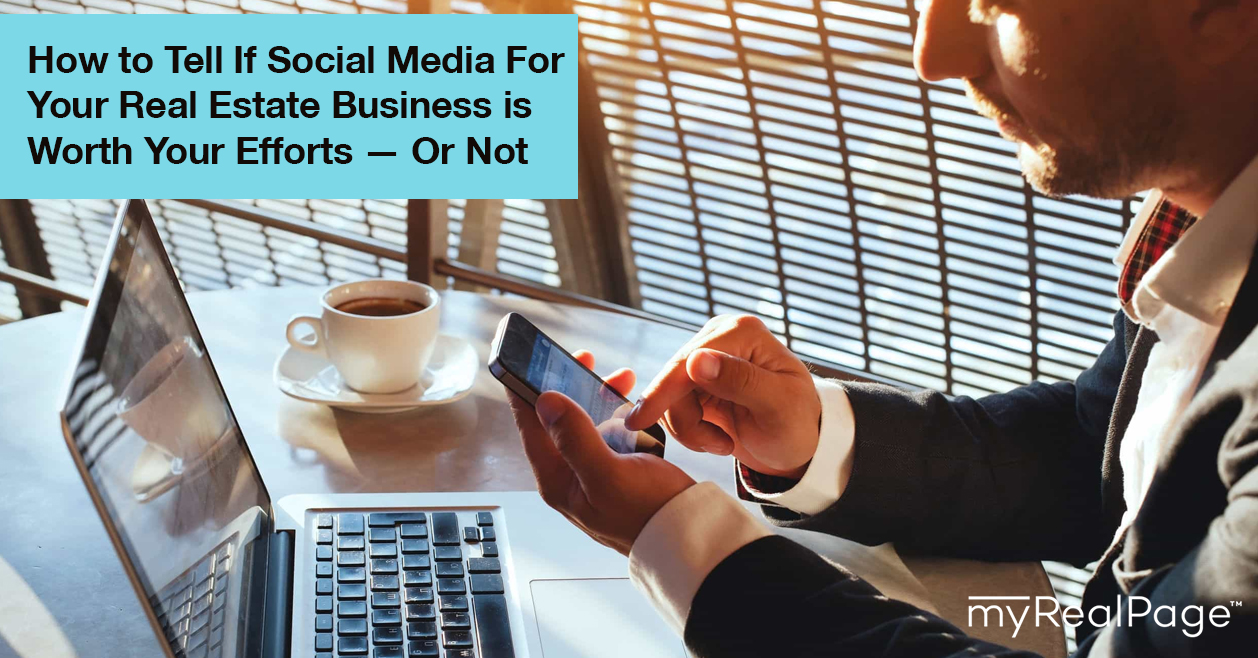 Nearly every self-proclaimed online marketing expert will tell you that you need a robust social media strategy if you want a chance at online marketing success.
And it's no secret that this blog has sung the praises of Twitter, Facebook, and Instagram as a marketing tool for your real estate business.
But what if you're getting nowhere?
What if all the time and energy you're pouring into tweeting and 'gramming isn't generating results?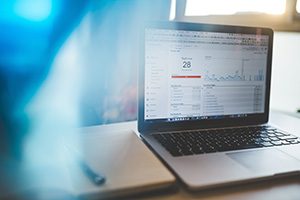 Maybe it's not worth it.
If you're not getting any value in return, then you're probably better off focusing on, let's say, your website.
Knowing when to make that call can be tricky. Here's how to determine the ROI of social media for your real estate business.
If You're Not Getting More Website Traffic
A major goal of a realtor's social media strategy is to bring visitors to their website, where those visitors will hopefully sign up for a newsletter, scope out listings, or reach out for more information.
If your website's analytics don't show many visitors coming in via Twitter, Facebook or other social media platforms, then it's time to reevaluate.
An active Twitter account isn't worth much if your followers don't ever pay a visit to your website.
If It's Not Generating Quality Leads
So your social media presence is bringing visitors to your website. Great! But what happens when they get there?
Website traffic is good, but only as good as the actions visitors take. You need them to convert and to enter your sales funnel, by means of a newsletter signup or an email or a phone call. At that point, you can hopefully turn those quality leads into paying clients.
If you're dedicating yourself to social media growth but you're not seeing increased conversions, it's a sign that something needs to change.
If You Don't Have Time for Anything Else
Social media is only one part of your business. You've got phone calls to make, emails to write, clients to meet, and houses to show.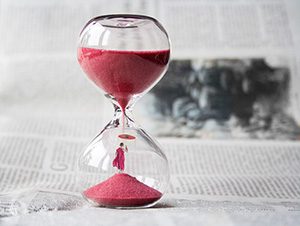 And don't forget about the other elements of your marketing strategy, such as print ads and your blog.
Track how much time you're spending on your social media presence each day. If growing and maintaining your presence is taking away from the time you have for meetings and business development, your priorities may need rejigging.
If You've Forgotten About Your Website
Creating and publishing quality social media content, along with participating in discussions and following up on comments and questions, requires time and creative energy. It's easy to get caught up in it all, and make it your primary focus.
But compare your Facebook updates with your website updates. Does the former get more of your attention? Because it shouldn't.
Your website is still the most important part of your online presence as it is something you are 100% in control of (unlike social media platforms) and it's the place where leads are generated.
Not Worth It? Here's What to Do
If these warning signs all resonate with you, then it's probably time to scale back your social endeavours and make your website your priority.
Because your personal realtor website is, ultimately, where you turn leads into clients. Twitter may bring you potential, but your website is where that potential can become real business.
Want an actionable plan going forward?
You need to:
Publish posts on your blog:

refresh your strategy, think of new topics, and share them in your newsletter.
Refresh your calls-to-action:

try new phrases and see what works.
Update your look: if your website is looking a bit outdated, try a new layout.

Refine your SEO strategy:

look for ways to better optimize your website for search engines (consult

this post

first).
"But I Like Social Media!"
We're not saying you should shut down your social media accounts. It's about reprioritizing your efforts and working smarter, not harder.
Having a social media presence is a good thing, after all. It gives people another way of discovering you online, it shows that you're savvy, and it can be a great way to showcase your personality.
If you've spread yourself too thin, choose to focus on just one or two social media platforms.
If you've been posting content five times each day, try posting just once or twice – and make 'em count. This means: focus on the quality and timeliness of your content, not the quantity.
How do you measure your own social media success?