PRODUCT UPDATE: New Ridiculously Easy and Fast myRealPage Listing Areas Feature for REALTOR®S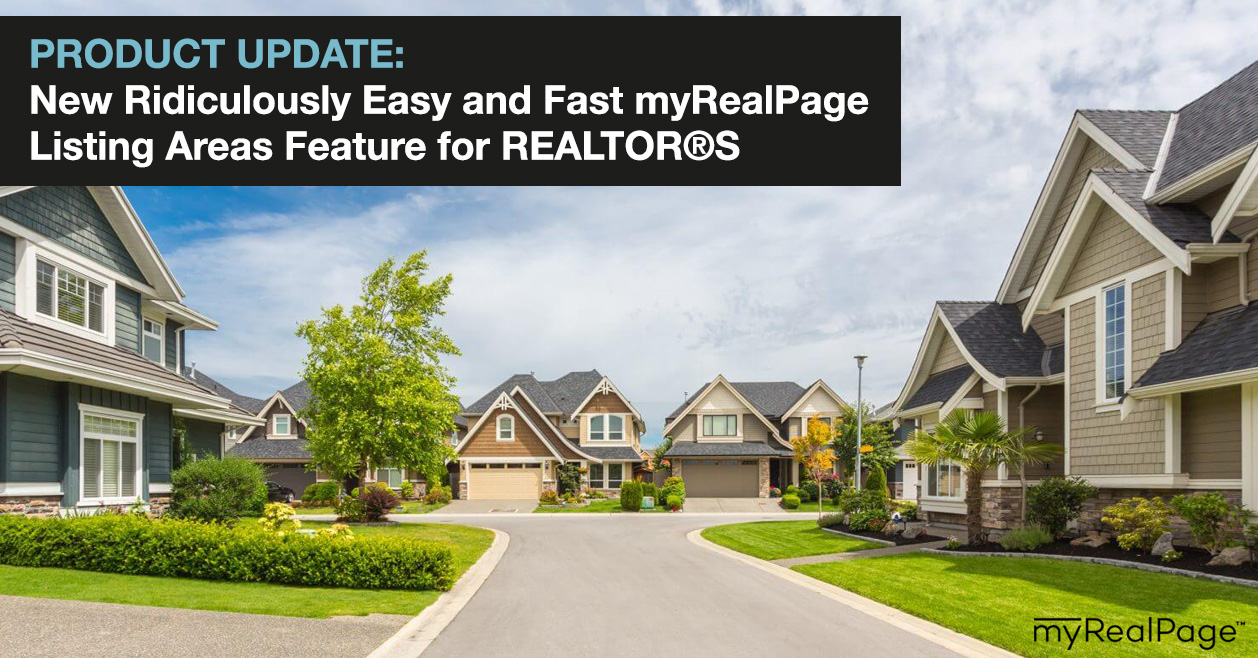 Over here at the myRealPage HQ, we've been working tirelessly to create new features to make your already-busy lives as REALTOR®S easier. That's why we're happy to announce yet another new feature has been added to the mRP arsenal for all of our customers!
You can finally breathe a sigh of relief because gone are the days where you had to create listing pages one at a time for each and every neighbourhood within your local region.
Introducing the new myRealPage Listing Areas feature.
---
What is the Listing Areas Feature?
The Listing Areas feature allows you to quickly create pages on your website that show listings available for sale by neighbourhood.
myRealPage customers have always had the ability to create predefined Listings pages for their website, but in the past, you had to create the pages one at a time.
But no more!
With the new Listing Areas feature, you can now create listings pages for any number of neighbourhoods or even regions – in just a few simple steps.
---
How to Set Up the Listing Areas Feature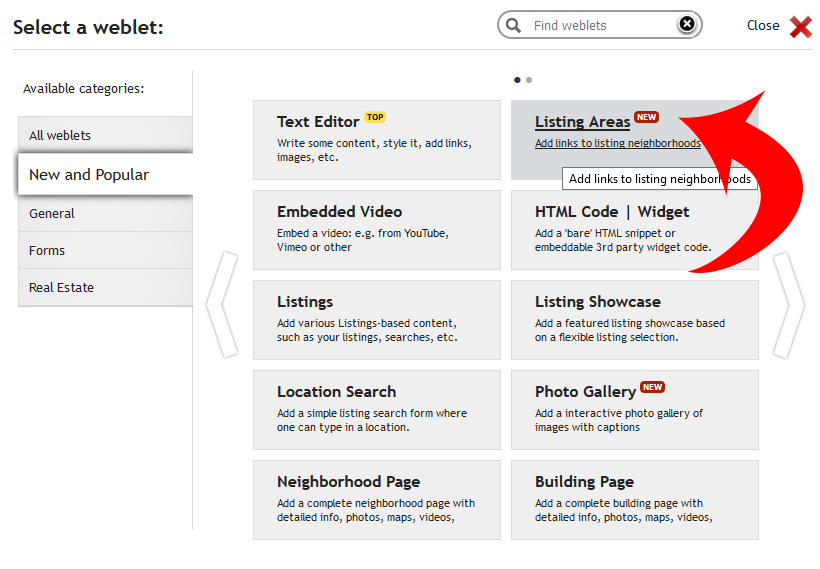 Log in to your myRealPage Private office account.
Next, under the "Websites" tab, click on "All Web Pages" and select the page you would like to add your Listing Areas weblet to, or create a new page for the weblet.
Once you're on the correct page and editing it, choose to add a new weblet, and select the brand new 'Listing Areas' weblet from the list.
Once you have the feature pulled up, select a region that you'd like to have listings pages for.
Let's say we're interested in Vancouver West. You can now directly select all areas within the 'Vancouver West' region in one simple click.
Yes, that's right – you can get all of the neighbourhoods of Vancouver West in just one go: Cambie, Marpole, Southlands, Yaletown, False Creek, Dunbar… all of it!
You name it, we've got it.
Once you've selected the region that you'd like to create listings for, simply save your weblet and this will automatically create web pages and links for every single area within the region that you previously selected.
And this is all completely automated!
Instead of taking possibly hours to create a single page for each neighbourhood, it now takes you 5 minutes to create PAGES of listings for every neighbourhood in that region.
There are no limits to the amount of neighbourhoods or areas that you want to automatically create listings for. If you wanted to get really crazy, you could also select the region 'Greater Vancouver' and that would generate pages and links for every neighbourhood within every area under Greater Vancouver!
Bonus: all of these are completely searchable by all search engines, which means all of your pages will get indexed into their database. Simply put, you'll get traffic to your website when people look up listings in any of the areas that you've created listings pages for.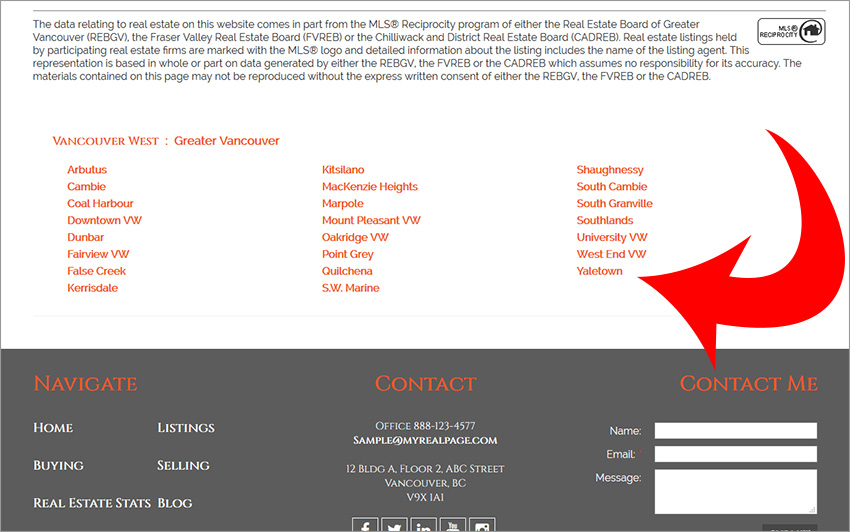 The old option for setting up pages will still be available to you in case you want more in-depth control over your pages, such as optimizing your page or adding content to it. But this new feature will definitely save you time if you're looking to cover more than just a handful of neighbourhoods.
This is also an efficient method if you're looking to just get started with your myRealPage website and adding listings onto your site.
Let's be honest, this new feature CAN and WILL save you time to do the more important things in your business, like closing more sales, prepping more stunning open houses, and growing your social media following!
If you're interested in checking out this feature in-depth or getting your own myRealPage website for your real estate business, you can check out our products here.
Let us know what you think of this new feature! Also, let us know what new features you'd like see in the comments below.
This feature is only available on boards that allow Reciprocity listings to be shown on your site.