15 Tips for Hosting Wildly Successful Open Houses in 2018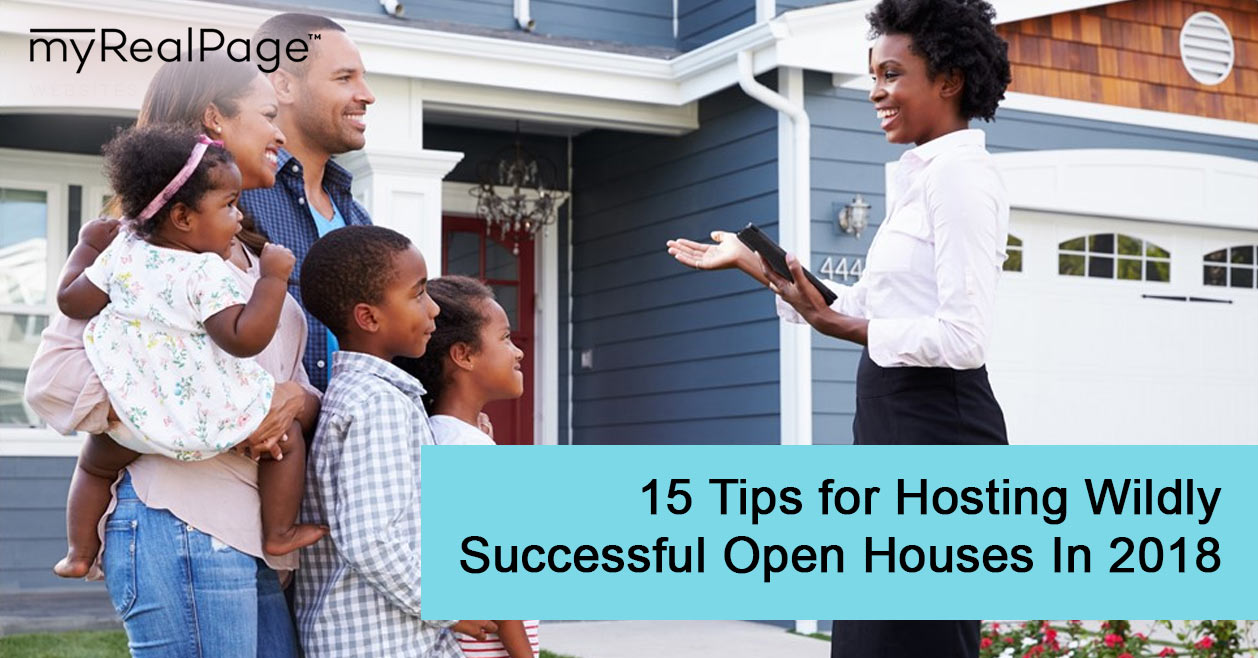 Most real estate agents could host an open house with their eyes closed. Or so they think.
Open houses are one of the most routine parts of any realtor's job – so much so that they might not spend much time thinking about what could be done differently or better.
But resting on your open house laurels = the quickest way to get left in the dust by other agents.
We've got a big stack of tips to help you host open houses that bring in plenty of traffic, interest and offers.
Read on to learn how you can host the best possible open house in 2018.
1. Go live
What a perfect time to create live videos (that are so key to your marketing game).

After promoting well in advance (on Instagram, Facebook, Twitter, and in your email marketing), use a live streaming app to offer up a live house tour and Q&A during your open house, to maximize your reach to potential buyers – and to prove you're keeping up with the times (hello, millennial buyers!).

2. For luxury listings, offer a luxurious open house
If you're looking for a luxury buyer, then create an open house experience to match.

Have wine, prosecco, beer and a variety of non-alcoholic beverages on hand. Spend more on a variety of great appetizers. Consider hiring a server. Give interested attendees a branded USB key with all the information, images and numbers they'll need.
3. Don't hide everything in the closets
So your client didn't declutter and now you're rushing around to hide their junk.
It might seem like a good solution at the time, but don't throw it into closets and pretend it's not there. Without fail, prospective buyers will open the closet door and your cover will be blown. And messy closets don't sell a home.
Instead, bring along a storage container or suitcase where you can drop in all the clutter, and place it in a closet or under a bed – or even inside your car's trunk.
4. Erase odours, responsibly
Scented candles and room spray are the easiest ways to kill offensive odours in a home, but you can never know whether their scents will trigger an allergic reaction in one of your attendees – OR whether they'll think the perfumey smells are actually covering something up.
To kill offensive odours, neutralize them instead. Put a cup of white vinegar in a saucepan and bring to a simmer on the stovetop. Let it simmer until the bad scent is gone, then give yourself about an hour before the open house for the vinegar scent to dissipate.
5. Have a soundtrack
When an open house is just getting started or winding down, a quiet house feels awkward and unwelcoming.
Play music in the background (low volume) to make things feel warmer. Stick to a fairly agreeable genre (jazz is a safe bet) and look for playlists on services like Spotify or Apple Music or a YouTube playlist (just be careful of annoying ads).
6. Create curb and yard appeal
A gleaming interior can't make up entirely for a less-than-appealing exterior or unkempt backyard.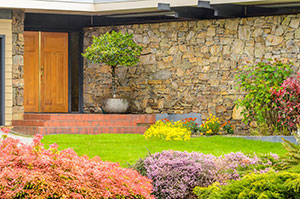 In the weeks and days leading up to the open house, make sure the front door and garage look fresh, shrubs are trimmed, the grass is cut, and all weeds and clutter have been removed.
On the day of, place one or two large seasonal outdoor arrangements on the front stoop or near the front door.
7. Kill the humidity
Basements can fall victim to dampness, setting off alarm bells for potential buyers.
In the days before the open house, bring a dehumidifier to the basement to get rid of any mildewy scents and damp-feeling floors.
8. Go big with signage
Small, binder-sized "Open House" signs are easy for drivers to miss.
Providing there aren't by-laws preventing you from doing so, take your signage to the next level.
Make a small investment in reusable custom sandwich board signs or sail-style banners, customized with your branding and text that reads "Open House Today." When it comes time to use them, place your smaller signs (with the house address and open house time) alongside or below.

These large, much more prominent signs will do a way better job at grabbing attention.
9. Don't forget to market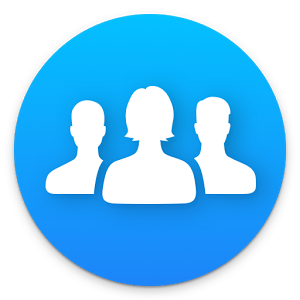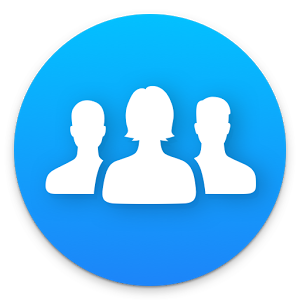 If you're reading this blog, you're likely a realtor with a marketing plan. Put it to use for your open houses!
Start promoting your open house as soon as the date and time are confirmed – in your email newsletters, your Facebook group, over on Twitter and Instagram, and in your blog posts.
10. Check the lightbulbs
All of them. Seriously. Don't be that real estate agent showing someone a room, only to find that you can't, because the the overhead light bulb is dead and you forgot to check it out beforehand. Whoops.
11. Try a theme
We know what you're thinking. A themed open house? Cheesy. But it doesn't have to be!
Let's say your listing has an incredible pool and backyard. Throw a pool party. Have the backyard, not the kitchen, be where you greet guests, offer food and beverages, share take-home information, and answer questions. Fill the pool with fun flotation devices, string up paper lanterns, and play summery music.
Themes can be a great way to play up a home's standout feature, widen your pool of attendees, and stand apart from other agents.
12. Create an Instagram story
Instagram Stories has a whopping 250 million daily users. If you're not already creating content for Instagram Stories, why not start with your open house?

Throughout the day of your open house, upload photos and video snippets to Instagram Stories, starting with a photo or even a Boomerang of your sign in front of the house.

Add filters, text, a location tag and a cute sticker, if appropriate. Other shots to take: guests wandering through the house, unique features, food and drink, or even a selfie.

(Pssst: here are a few tips for making your open house look Instagram-worthy).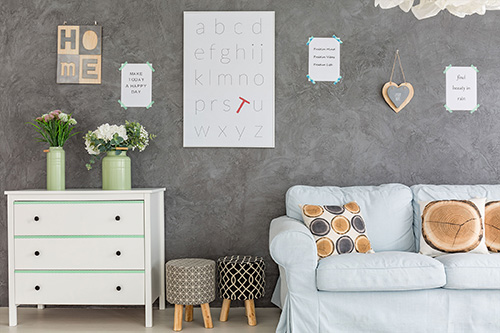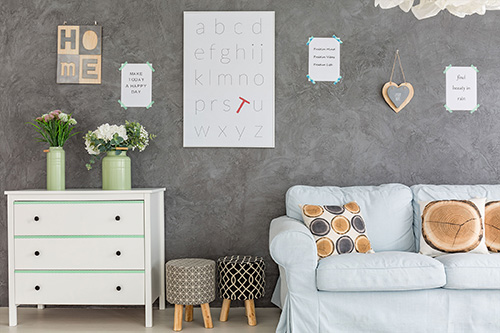 13. Have it staged
For homes that are outdated, poorly decorated, empty of contents (if the previous owners have already moved out) or just don't show well, it is well worth it to hire a trusted home stager to work their magic.
Real estate agents often try to avoid the expense if they can, but just think of it as a part of your marketing strategy. Professional staging can mean the difference between zero offers and several. That's a pretty big return on investment.
14. Create an FAQ sheet
It's easy to anticipate the questions you'll receive about a home. Make it easy for your open house attendees to find the answers by creating an FAQ sheet for each listing.
Include all the standard information (year it was built, annual taxes, etc.), but also details about neighbourhood noise, how close the nearest grocery store is, whether you can park on the street in the winter, neighbour testimonials, etc. And don't forget to address any of the home's quirks.
15. Create social media follow-up
After your open house has ended, maintain momentum around your listing. Upload a few of your best photos to your Facebook group and Instagram. If you met a ton of interested buyers, say so — it builds curiosity around the home.
Let your followers know if there will be another open house for that listing, or share the date and time of an upcoming open house for a different but similar listing.
Do you love or hate hosting open houses? What tips and tricks have you used to stand apart from the crowd?