How Real Estate Agents Can Prepare for a Busy Spring Market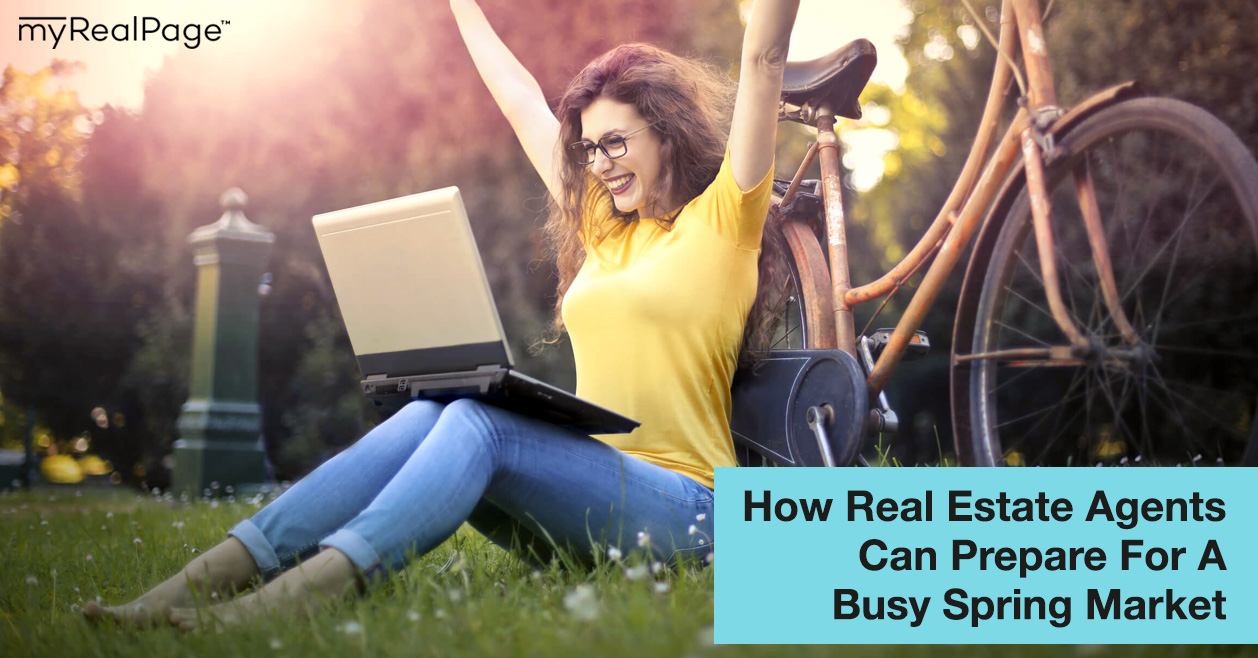 It's the most wonderful time of the year!
Not Christmas. Spring!
Spring is here, bringing with it warm temperatures — and a hot real estate market.
As you know, spring is, traditionally, one of the busiest times of the year for real estate agents. Sellers are eager to get a "for sale" sign in their front yard, and buyers are hungry for new listings after a quiet winter. There's plenty of business to be won.
To maximize your odds of success this spring, we recommend doing some behind-the-scenes work. Here's how real estate agents can prepare for an active spring market.
1. Get Automated
When you're busy closing deals, it's easy to drop the ball in other areas of your business, such as prospecting and replying to inquiries.
Anticipating that, and setting up systems to automate some of your business practices, can be a lifesaver.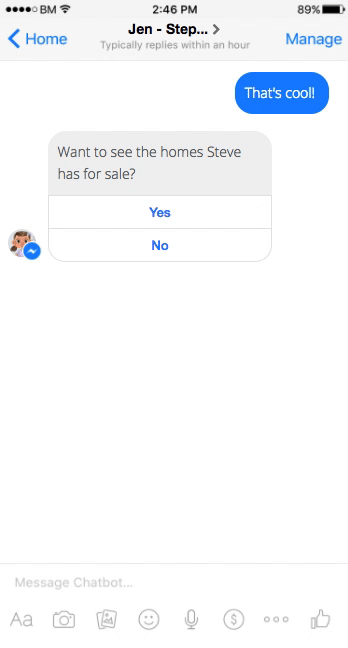 Our favourite way to introduce automation to your biz: chatbots.
If you missed our post on how real estate agents can use chatbots, here's a quick summary.
Chatbots are artificial intelligence systems that function like an instant messaging service. They respond to questions or comments from website or Facebook visitors. Chatbots can be programmed to respond to very specific questions, or to any question or comment.

Using a chatbot on your real estate website or Facebook page can help you capture lead information, respond to inquiries about your business, and impress visitors with your futuristic, 24/7 customer service.

During the busy season, your chatbot makes sure that your lead capture and customer service game remains on-point.
Psst: if you're a myRealPage customer, you can now get your own real estate chatbot for free.
2. Audit Your REALTOR® Website
In anticipation of a bump in web traffic, you're going to want to make sure that you look your best. And by you, we mean your website.
We always recommend performing a website checkup every few months. If you haven't done this in a while, now is the perfect time. Here's what you want to pay attention to:
Links

. Check the links on every page of your website to make sure that they work and that they lead to the desired website or page. If a link leads to an external website, then make sure it opens in a new tab.
Images

. Ensure all of the images on your website are live. Replace any pixelated or too-small images with higher resolution versions. If you've been using the same image on your homepage, consider swapping it out for a fresh look.
Bio

. When was the last time you updated your About page? Is the information still accurate? Make sure any stats or awards listed are up to date, and that your headshot is recent.
Testimonials

. If you have new ones, add them!
3. Clean Up Your Listings
Each of your listings needs to shine. And while the property itself might not be a showstopper, your listing can help it look like one.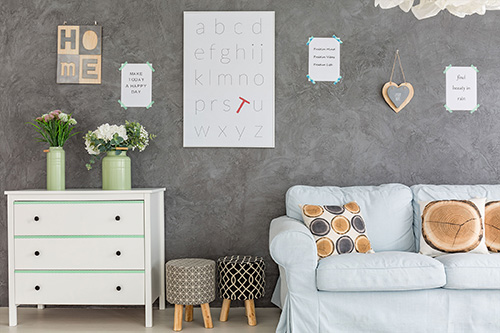 Treat each of your active listings to some spring cleaning, polishing the wording and imagery as much as possible. Here's what to do:
Declutter. Your listings should be easy to read. Make sure you don't have duplicates of pictures or words, correct any spelling errors, and improve your formatting (such as proper capitalization, spacing, and noting important details with asterisks).


Improve your copy

. Great photos may woo a buyer, but the copy is where they go to decide whether a home is a viable option for them or not. Review your listing descriptions, looking for areas to improve upon. Our top

tips for writing great listing descriptions

include using a storytelling technique (to help a buyer envision life in the home) and staying clear of jargon.

Add a video

. Creating videos for your listings can help improve your ranking in search engine results, attract more prospective buyers, and boost your overall web presence.

Making listing videos

is as easy as recording on your phone and using an app for editing. Consider creating videos to add to existing listings, as well as new ones.
4. Schedule Social Media in Advance
For busy small business owners, social media is usually the first ball to drop when a mountain of other tasks piles up.
Letting your Facebook, Twitter, and Instagram accounts go dark for a while may not seem like such a big deal, but it does have repercussions, such as loss of momentum, a bad impression (new visitors might think you're no longer in biz), and one less source for leads.
Fortunately, there are plenty of tools that help plan your social media content in advance and post it automatically. We like several social media automation tools, including  Buffer, Later, and Facebook's own scheduling tool.
Planning what to share in advance is the trickier part. Here are a few suggestions:

Older blog posts

. Yup, you can recycle them. Change up the accompanying copy, and you're good to go.

Stories related to real estate

. Create a folder of news stories, blog posts, and podcasts published in the last six to eight months on topics related to real estate. Share away.

Video content

. Your own and others', so long as they're on topic.

Inspiring images

. Aspirational real estate, decor, and travel destinations all make for good Instagram fodder.

Quotes, GIFs and memes

. Funny content related to real estate and home ownership tends to do well.
5. Plan a New Campaign
Once business starts heating up, you're not going to have time to think up a new postcard campaign. But with real estate on the brain for so many people, spring is a great time to deploy postcards and capture new leads.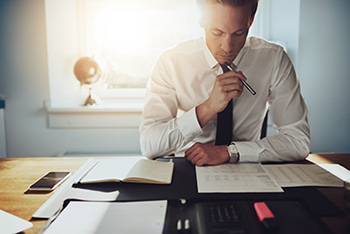 The solution: design your postcard now, and send it out later.
First, pick your target audience

. For this time of year, we recommend going after potential sellers who may be waffling on whether to list, or prospective buyers who have taken a break from looking.

Choose your message

. For either of the above audiences, your messaging could appeal to their FOMO (fear of missing out) by reminding them that yes, this is the best time to list or buy.

Make it look nice

. Follow our advice for

how to design your most successful real estate postcard ever

, but keep seasonality in mind. Opt for lighter, sunnier colours and imagery.

Schedule your send

. Have your cards printed and ready, identify your deployment zones, and set a date in the calendar.
Do you usually do some business prep for the busy spring season? Share your tried-and-true tips below.