The REALTOR®'s Guide to Writing Awesome Website Content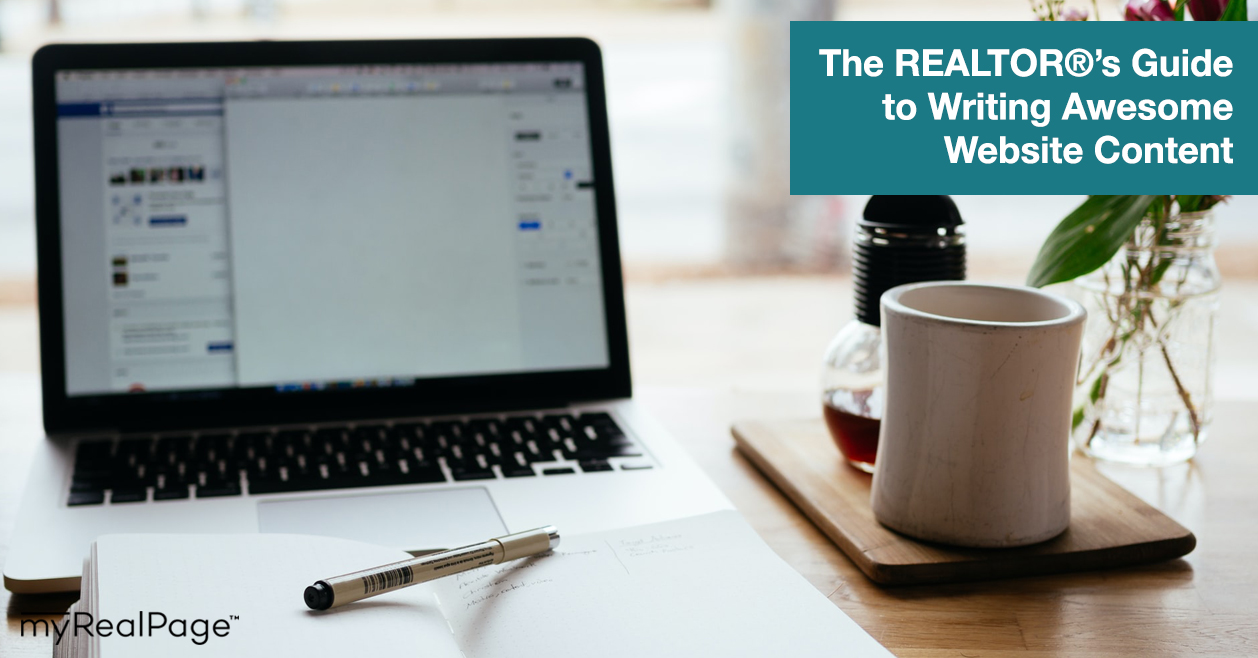 You're a real estate agent. Not a copywriter.
Right?
Wrong. Well, kind of.
As a modern real estate agent, you wear a bunch of hats. First and foremost, you're a REALTOR®. But you're also a part-time interior decorator. An amateur social media expert. A de facto therapist.
And, yes, a copywriter.
You have to write copy for your real estate listings. For your social media captions. And for your website.
Website content is a huge part of real estate marketing. Well-written, professional and strategic content plays a big role in whether potential leads discover your website and, once they're there, whether they'll stay to email you, book a call or sign up for your newsletter.
So how do you take your website content from so-so to 10/10?
With this, the REALTOR®'s guide to writing awesome website content.
Do a little competitive analysis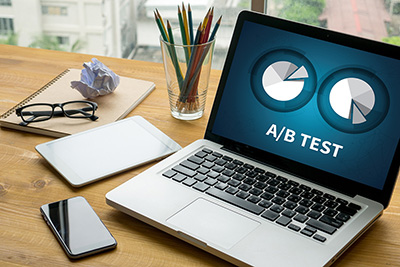 This is always a good place to start. What are other people in the industry doing? What are they doing well? Where are the opportunities to carve out a niche or raise the bar?
Start looking at the websites of other agents in your area and taking note of what kind of content they have on their website, how they've organized it and what the style, voice, tone and formatting is like.
Need further examples or inspiration? Check out our collection of spotlights on real REALTOR® websites.
Decide what areas you need content for
Your website is like a brochure for your business. Not an encyclopedia. You have to figure out what information you want to share and how you want to organize it, within a small group of pages.
We recommend that, at a minimum, real estate agents have the following pages on their websites:
Homepage. What will visitors read as soon as your website homepage loads?
About Me. The all about you page — aka, your bio.
Listings. For all your current and recently sold listings.
Buyers. Information and tools for prospective buyers.
Sellers. Information and tools for prospective sellers.
Testimonials. Glowing reviews from your past clients.
If you really want to beef up your website content strategy, you might want to add additional pages like:
Blog. Real estate content marketing can be a hugely effective way to improve the discoverability of your website (through SEO) and show off your expertise.
Video. If you're already creating or want to start creating real estate video content, you'll need a place to host it. We recommend building up your YouTube channel, then creating a page on your website where you can promote and embed your videos.
Market report. Another great way to bring visitors to your site: create monthly market reports for your area.
Landing pages. While landing pages are technically a part of your website, they don't appear in your website's navigation menu. Instead, they operate as sort-of secret bonus pages meant to attract website traffic. We love them as part of any real estate marketing strategy; learn about real estate landing pages here.
Forget what you learned in school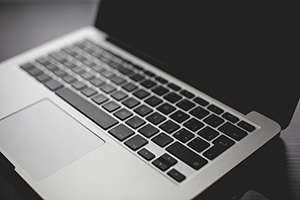 Now that you know what website pages you're writing content for, it's time to actually get down to writing.
Start by making point-form notes for each of your website pages. This will help you organize your thoughts and establish what information you need to include.
When you're ready to start turning those notes into copy, there's one crucial thing to remember. This is not an essay. It's a website.
Many of us haven't written anything of length since leaving school. Those academic ways of writing — a thesis, a personality-less style, six-sentence paragraphs, etcetera — stick with us.
But that style isn't going to work for your real estate website content. When writing for your website, aim for:
Short sentences and paragraphs. Break up your text into bite-sized chunks. They are easier on the eyes and simpler to read on a computer or phone screen.
Personal flair. A little bit. You want to give your potential clients a sense of who you are as an agent — upbeat and youthful, professional and serious, or warm and encouraging — by injecting some personality and style into your writing. These screenwriting tips for real estate agents can help.
Brevity. Would you read an "About Me" page that's 1000 words long? Probably not. Keep your audience in mind when you're writing for your website. Get to your point quickly ("don't bury the lede," as journalists would say) and clearly, without skimping on key information and details.
Dress it up
Website content writing requires formatting to come to life — bold, italics, underlining and hyperlinks.
When your writing is complete, go back in and dress it up.
Use bold, italics or underlining for emphasis. Just not all at once; choose one, and don't use more than one style in a single paragraph.
Add links to other areas of your website. For example, a phrase on your About Me page about client relationships could link out to your Testimonials page.
Add links to external websites. Like your YouTube channel, Instagram page and even to other sources, like a local tourism website or news article. Both internal and external linking can help with SEO.
Edit, edit, edit
So much of good writing comes down to editing.
Editing doesn't just mean looking for typos and spelling mistakes. It's about taking what you've written and looking for ways to make it stronger, clearer, shorter and more vibrant.
Edit every page of website content twice before publishing it. When you're editing, look for:
Repetitive thoughts or phrases. Some repetition is good — like when you want to prove a point or encourage a reader to take a certain action — but some of it comes down to not-so-great writing. Keep an eye out for areas where you're essentially paraphrasing yourself.
Flow. Does the order of your sentences and paragraphs make sense? Would the page content be stronger if they were moved around?
Language. Watch out for jargon, too much slang and overused words.
Style. Are there moments of personality? Is your voice and tone consistent, or all over the place?
Revisit and refresh
Lastly, don't just set it and forget it. Your real estate website content isn't a one-and-done project.
Keep it updated regularly with new and relevant information. Remove outdated content. And every few months, schedule a review to comb through your website with a fine-toothed comb, looking for mistakes, broken links and opportunities to improve your writing.
How often do you refresh the content on your real estate website?