5 June Social Media Caption Templates for Real Estate Agents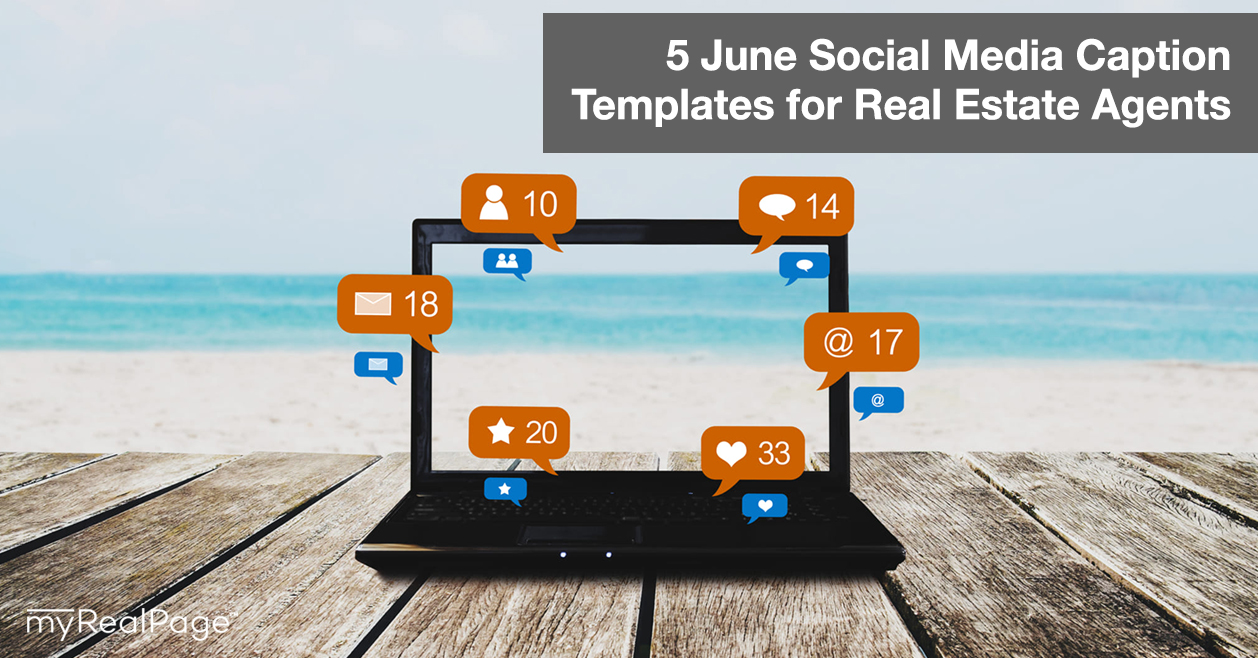 The temperatures are rising, people are itching to get outside, and yet, there are still some restrictions in place depending on where you live.
June is a great time to give your followers some inspiration. Let them know how they can still enjoy the great outdoors, but safely.
You can continue to be the expert on your city, its real estate and the latest openings or changes to day-to-day business. Keep your social media followers informed, positive and looking to you as their daily dose of relevant local news.
5 Social Media Captions for Your Real Estate Clients
With phased openings of the economy this month, consider a few key changes to how you create and schedule your social media content and captions.
First, because everything is happening quickly and changing on a weekly basis, you may only want to schedule your posts a week in advance. This will prevent any out-of-date information from being shared on your account.
Second, you can still have an idea of what you're going to post, but keep it in an outline format. When you hear the latest news that you want to share, you can simply add those details into your pre-planned post.
Don't fret. We're giving you plenty of templates and examples this month to show you how to share real estate and city-specific information in five separate posts.
1. June 4th: #NationalDonutDay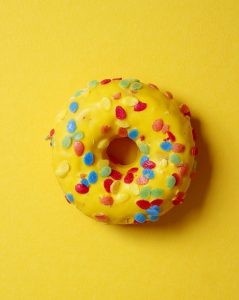 You might look at this hashtag and think to yourself: I'm not really a donut person. 
But, chances are, a ton of your social media followers are. Beyond that, National Donut Day is a great excuse to shout out some local businesses.
Even if you're a health food addict, find your city's gluten-free, dairy-free or paleo donut shops and give them a tag in your post. Share how they're operating, if they have delivery options and why you recommend them.
Shouting out local donut businesses (large and small) is a great way to connect with people in your town. Those businesses will then share your post and you'll be exposed to an even larger audience.
For each local business you tag in your post, create one Instagram Story that highlights the business, your favourite donut offering and where people can order or purchase their own.
2. June 12th: Share Some Real Estate Market Insights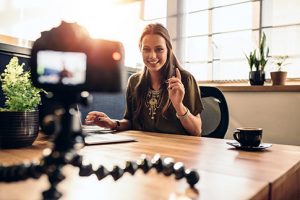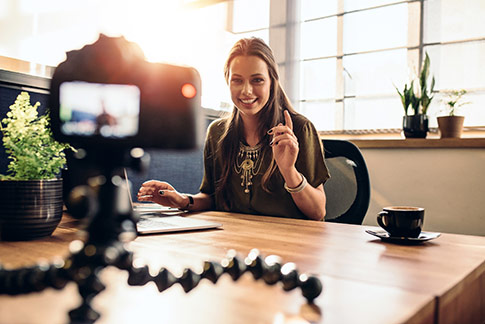 Summer is usually a busier season in real estate, but given how much has changed over the last couple of months, this year may be different.
Your social media followers and clients are looking to you to understand the latest market trends in your city. Give them a short round-up of how things are going. Tell them if things are slower than usual, if it's still a buyer's market, and share with them any listings or open houses you've been working on.
This isn't a pitch for your services or listings, but more of a news article from your perspective. Everyone's curious how businesses are faring, and your real estate business is no different.
So, if you've been busy, let people know.
If things are slower than usual or business is being conducted differently, explain that to your audience. When they're looking to buy or sell, they'll see you as top of mind, because you've been sharing how you can help.
3. June 20th: First Day of Summer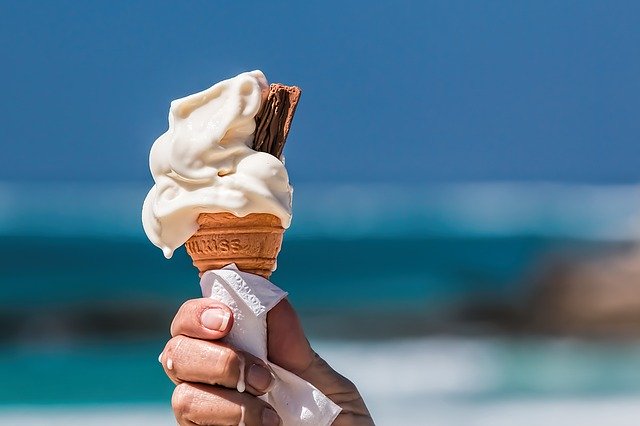 Even though many businesses are opening back up, there's still going to be a large number of people who will prefer to stay close to home this summer. So share how they can make their backyards, patios and balconies a summer oasis.
Suggest the best places to buy or order patio furniture that's sure to get a lot of use as the temperatures rise. Find the businesses and even specific website links that specialize in balcony-size outdoor furniture, hammocks and planters. This is especially important if your target clientele are condo-dwellers.
Think about how you can curate these home upgrades to your specific ideal client. If one of their favourite activities in the summer time is sitting on the patio at a local restaurant, imagine how you can bring that right into their homes. The same goes for BBQs or soaking up the sun. You could share:
Summer margarita recipes
BBQ cleaning tips
Best summertime "beach" reads
Outdoor lounge furniture for sun-worshippers
Family-friendly backyard games (e.g. croquet sets, badminton net, cornhole boards)
4. June 26th: #TakeYourDogToWorkDay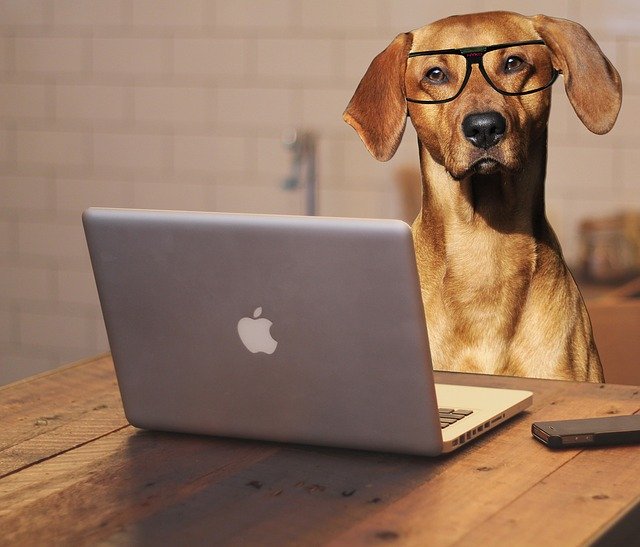 With so many people working from home over the past few months, there are a ton of dog memes that you can share on your social media to celebrate this "holiday" and lift people's spirits.
Who doesn't like to see a mischievous pup in the background of someone's Zoom call?!
If straight-up humour isn't your style on social media, you can also share a cute picture of your dog and how they're excited to have you home. You can share your personality and the fact that you're a dog parent, which allows you to bond even further with your followers and potential future clients.
Don't forget to include the #takeyourdogtowork hashtag in your caption. And share the post to your Instagram Stories with the same hashtag to make sure that like-minded dog lovers in your area see your content and connect with you.
5. June 30th: Best Outdoor Parks To Visit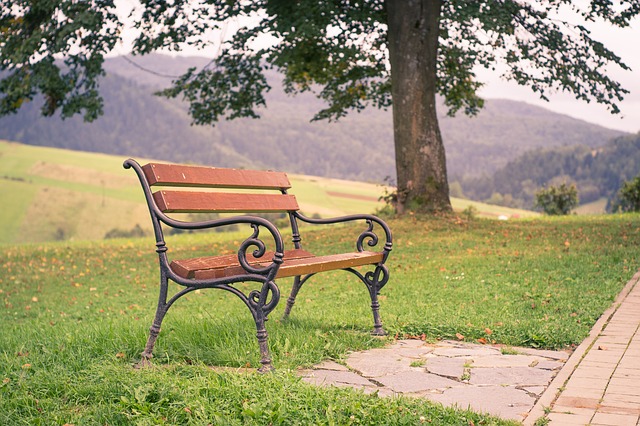 Take a walk around your neighbourhood and make note of the best parks that people can visit safely, either by themselves or with their families. If you frequent the outdoor spaces near you, you could take this one step further and share the best times to visit, when it isn't too crowded.
Stay informed on the latest advice from the government in your region and make sure that the places and advice you share are compliant with any new regulations or measures to limit the spread of COVID-19.
You could also share when certain parks (dog parks included!) get reopened to the public. Keep your ear to the ground in your 'hood and provide your real estate followers with the latest.
Be sure to tag these parks in your posts if they have a social media account associated with them. Otherwise, you could take a screenshot of where they are on Google Maps and share a carousel post of all the park locations that are opening up.
Will you take a more timely approach to your social media planning this month?