5 New Years' Resolutions for Real Estate Agents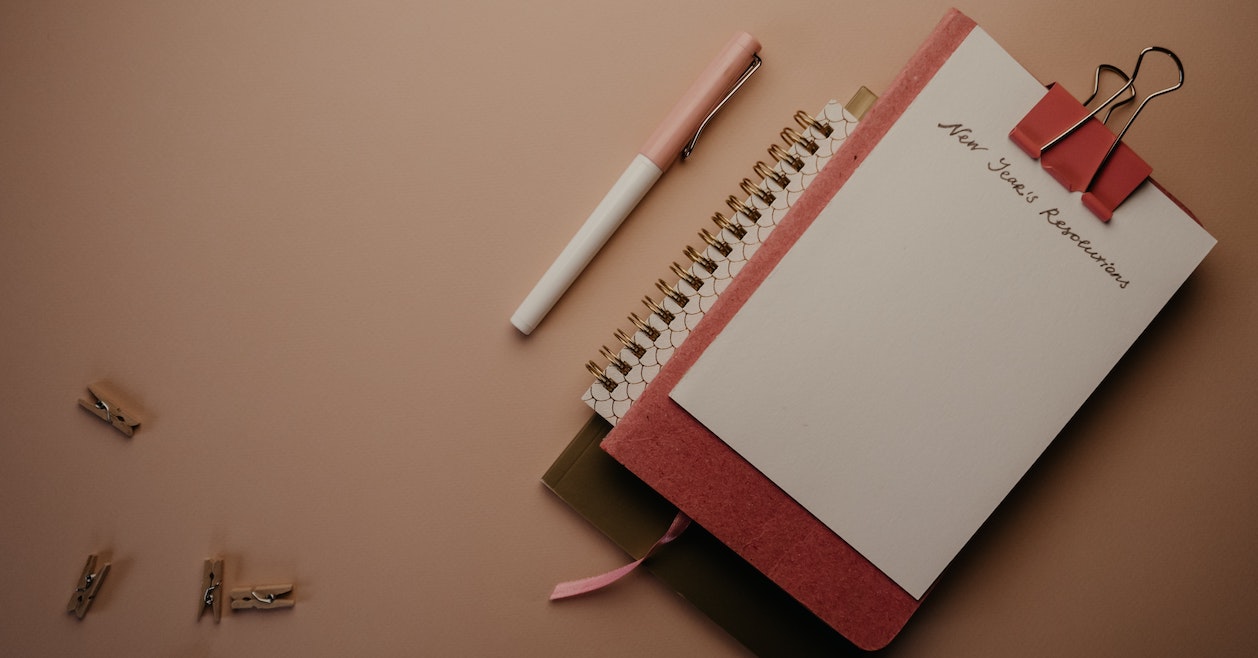 A new year is around the corner and we're getting ready by helping YOU get ready to have an amazing year in business.
We've already talked about building your 2023 real estate marketing strategy and the biggest lessons that 2022 taught real estate agents.
Today we're talking about new years' resolutions for real estate agents — the things we recommend striving for next year in order to grow your business bigger and better.
Here's to a great 2023!
Here are the biggest 2022 takeaways for real estate agents.
Make More Videos
From TikTok to Instagram Reels, short-form video is dominating the social media landscape. 
TikTok officially has over one billion monthly active users. Instagram Reels have an engagement rate that's nearly double that of any other post type. 
On TikTok, videos tagged with #realestate have over 19 billion views. On Instagram, #realestate has been used 80.4 million times.
New years' resolution for real estate agents #1: There's no avoiding it — if you want to see better results from your real estate social media efforts, it's time to ramp up the video content.
Many agents are hesitant to dive into video content creation, and we get it. There's a learning curve and it can feel like a lot of work.
But it doesn't have to be. Both the TikTok and Instagram interfaces make it really easy for anyone to create video content without needing filming or editing chops. 
Plus, this content will replace some of the existing social media posts you're spending time creating — like carousels of static images — so you're not necessarily working more, just smarter. 
Here are five real estate Instagram Reel ideas and five real estate TikTok ideas to get you started.
Plan for the Peaks and Valleys
The real estate business can be unpredictable. 
Just when it seems like the good times won't ever end, they do. 
This is normal. New real estate agents need to know this when they start their careers. And the most successful real estate agents plan for this. 
New years' resolution for real estate agents #2: Account for good times and bad times when strategizing for a new year in real estate. 
Planning for peaks and valleys in real estate means:
Having a solid grasp on your business finances

. What can you afford to spend on your business this year? How much income do you need to cover your expenses? Is a

real estate side hustle

something to consider?



Here are more ways real estate agents can plan for peaks and valleys in their business.
Be Consistent
Consistency is one of the keys to success, in any industry.
When your efforts are persistent and steady, your odds of being successful are much higher. This applies to every part of your real estate business.
New years' resolution for real estate agents #3: Be consistent in everything you do.
Focus on Relationships
Real estate is a relationships industry. It's about who you know and how you treat people. Reputation is everything.
It's not just about being a great salesperson or negotiator. If you want to grow your business next year, refocus on your relationships.
New years' resolution for real estate agents #4: Invest in your relationships with leads, clients (past and present), and your community.
Most agents do invest in their relationships, but they do so passively. Next year, make it your mission to do it actively.
Here's what actively investing in your relationships looks like:
Making a point of reaching out to past clients three to four times per year

Checking in on your current clients to see how they're doing (not just with updates or questions)

Getting involved with the local community — attending events, making donations and networking with other business owners and municipal leaders
Create opportunities for a variety of touchpoints with leads, from drip emails to event invitations to Instagram direct messages
Practice Better Time Management
Realtor burnout is real. 
Go too hard for too long, and you may find yourself feeling completely exhausted, unmotivated and unable to keep up.
To keep pace, protect your health and be the kind of real estate agent you strive to be, you need to use your time wisely — maximizing your productivity while creating and maintaining work-life balance.
New years' resolution for real estate agents #5: Adopt new time management skills.
Kicking off a new year with an updated approach to managing your time is the best way to ensure new habits stick.
Here are the most immediate and impactful things you can do for better time management:
Establish boundaries

. Real estate is not a 9-to-5 job but that doesn't mean you need to be on-call 24/7. With exceptions for time-sensitive communications related to deals, decide when you'd like to be off-the-clock each day — no emails, calls or work. Communicate your schedule to clients at the very beginning of your working relationship so they know what to expect.



Block your calendar

. Schedule time for yourself, just like you would a meeting. Block off times for coffee breaks, lunch, workouts and etcetera. If you schedule it in your calendar, you're more likely to take the time. 

Take a holiday

. Don't let another year go by without taking a vacation. Plan for it early so you have time to address any challenges and "what-ifs." Here's

how to take a stress-free vacation as a real estate agent

.