How to Navigate the Peaks and Valleys of Real Estate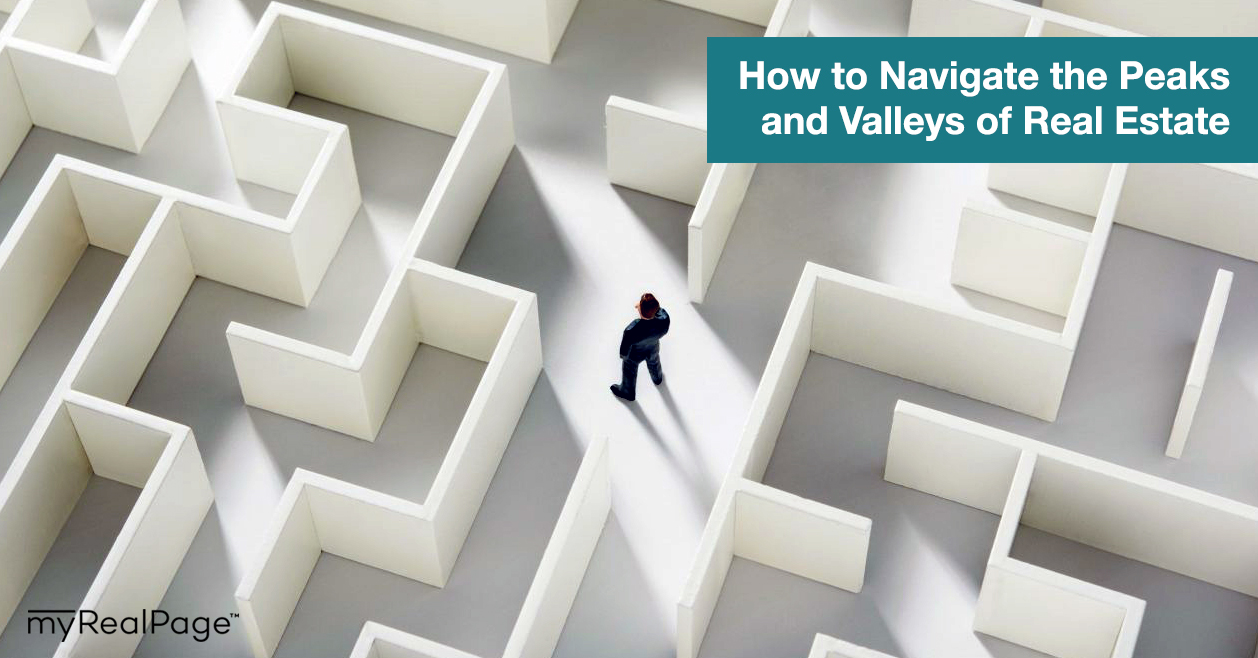 Scared of rollercoasters? Don't sign up for a career in real estate.
Like an amusement park ride, helping to sell and buy homes has twists and turns, ups and downs, and steep drops that will leave you beaming — or wishing it was all over.
Being successful in real estate means being comfortable with changes in cash flow and varying levels of busyness.
It also means knowing how to handle the highs and lows in a way that keeps your business trucking along (and keeps you from your losing your mind).
To navigate the peaks and valleys of real estate, adopt these five practices.
1. Set Real Estate Goals and Create a Roadmap
Once a year, use your slow time to take a step back and examine your real estate business — where it's at and where you want it to go.
Look at your gross annual commission. What would you like that number to be next year?
How about the number of houses you want to sell, or a niche you want to focus on, or the level of social media engagement you want to see, or the employees you want to hire?
Create specific goals for these various elements of your business. Then, create a roadmap for getting there.
2. Analyze and Manage Your Business Finances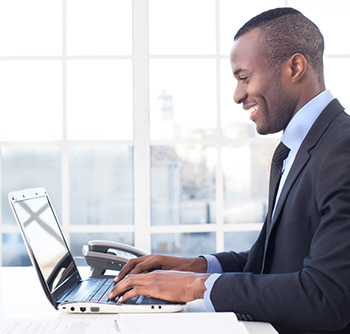 Real estate agents are entrepreneurs. To ensure their businesses are sustainable, entrepreneurs need to have financial plans in place.
So do agents.
Creating a detailed view of your business finances and coming up with a plan for how you'll manage expenses and income is the most important step for staying one step ahead of slow periods.
Plus, much of the stress that comes with a slump in business can be avoided by knowing you've got a solid, well-thought-out plan in place. That plan should include:
A monthly budget for business expenses, broken down by category (marketing, meals, transportation, office supplies, phone, and etcetera)
Income projections, based on seasonal and historical trends
Cost-saving measures (such as cancelling non-essential tools and subscriptions)
Opportunities to bring in extra income (like home staging or property development)
If you've never sat down to create a financial outlook and plan, the time is now. Refer to it often and update it once a year.
3. Schedule Business Improvement Activities for Slow Periods
When business is good, it's nearly impossible to find the time to create that new LinkedIn bio you've been talking about writing, or to research the new social media marketing tool you know you need.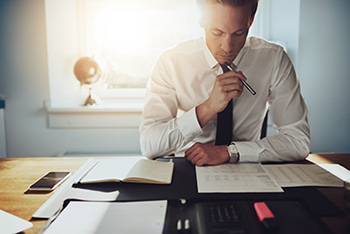 These are perfect activities to cross off your to-do list when business is slow. Create a list of these kinds of updates and order them according to priority, so you have them handy when you have the time.
This list can include:
Remember that these tasks are an investment in your business. While you won't be collecting a commission cheque after updating your website, it will pay off down the line, with new leads and an improved visitor experience.
4. Know When to Call In Back-Up
Any agent would rather be too busy than too slow. Duh.
But being exceptionally busy, while great for your bottom line, can take a toll on other areas of your business. Like your online marketing efforts, or office administration. And then there's the effect on your personal life.
If you partly dread the stress that comes with the busy season, take a look at your budget and figure out if there's room to accommodate a seasonal or part-time employee.
This could be an office manager who keeps things running smoothly. Or a real estate marketing assistant who can manage your social media accounts, blog posts, and newsletters.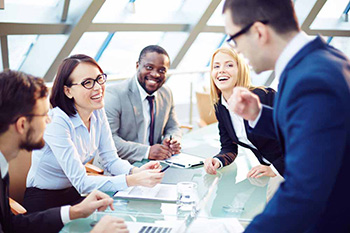 Depending on your budget and needs, the monetary investment might be well worth the time an employee gives you to focus on other, more important areas of your business (and home life).
5. Reconnect With Your Networks
Your real estate referral network isn't quite a set-it-and-forget-it business strategy. You need to maintain and nurture relationships with the people in your sphere to make sure that you remain top of mind.
There are two kinds of referral networks that agents should create and grow:
A referral network comprised of local professionals (including business owners and other community figures whose own customers might have a need for your services)
The effectiveness of your networks depends on what you put into them. Make time to reconnect with people you haven't spoken to in a while. Take them out for a lunch, invite them to an event, or pop by their place of work to say hi.
How do you keep up with your marketing activities during the busy months?