5 Social Media Posts Real Estate Agents Can Use In September
The temperatures are dropping. The days are shortening. The kids are back in school.
Love or hate it, September is here and fall is quickly approaching.
To help keep social media feeds feeling as fresh as the weather, we've got five social media post ideas for real estate agents to take advantage of this month.
Looking for more social media ideas? Check out our post suggestions for August, July and June.
1. Fall Market Preview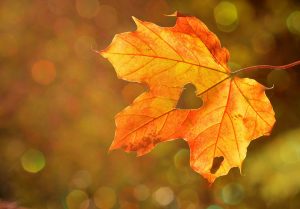 The hot summer market is starting to cool this month as autumn approaches. Use this time to give your audience your predictions on the fall real estate market.
In a blog post (shared over social media), Instagram feed post, IGTV video, Instagram Stories or Facebook post, share your thoughts on what buyers and sellers can expect heading into October and November, and whether you think certain market trends will continue or change.
Don't forget to end with a call-to-action; invite your followers to get in touch with you for a free home evaluation or consultation.
2. Random Observances
Aside from Labour Day on the second of the month, September is decidedly lacking in holidays that you can take advantage of on social media.
Thankfully, there are heaps of lesser-known observances that you can turn into social media posts.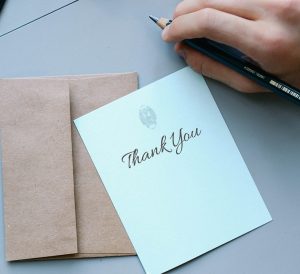 September 11: Make Your Bed Day. Post about the benefits of making your bed each day (increased productivity, a sense of being ready for the day, and etcetera), or put together a collection of bed inspiration photos that you can share on Instagram. If you're concerned about sensitivities about posting on the anniversary of 9/11, you can share this post on the 10th, noting that "tomorrow is Make Your Bed Day."
September 19: Get Ready Day. This day is traditionally about encouraging people to prepare themselves for things like natural disasters and pandemic illnesses. Real estate agents can turn it into a social media post about how to prepare their homes for incidents like flooding and ice storms, and how to safeguard against situations like electrical fires and major power outages.
September 21: World Gratitude Day. Post a heartfelt thank-you to your clients, share a list of the things you're grateful for when it comes to living in your area (and ask your followers to comment with their own) or open up about what you're grateful for in your personal life.
3. Seasonal Transition
It's not quite time to bust out the sidewalk salt, but it is time for homeowners to start transitioning from summer to fall.
In a blog post, write a summer-to-fall to-do list. This list could include things like:
Sorting, purging and putting away hot weather clothes
Wrapping up maintenance projects that didn't get finished in the summer (painting, sealing, etcetera)
Switching summer-y flowers for more season-appropriate arrangements in shades of red, orange and yellow
Putting away beach and pool gear to make room for fall and winter equipment
Share your blog post across all your social media channels. This one could even be turned into an IGTV video.
4. Seller Motivation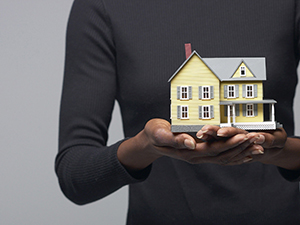 Many prospective sellers assume that the end of August means the end of the real estate season. Target those members of your audience with a social media post that explains why September is a great time to list their home.
Using sales data from your real estate board, along with more anecdotal information (for example, better open house attendance, less competition, the desire to move before the winter holidays), make your case for selling in September. Make sure you invite your followers to take advantage of a free evaluation or consultation to learn more about getting their house listed.
This post is best for Instagram and Facebook, or as a blog post you can later share over social. It can also be adapted to target potential buyers. In that case, promote a few of your active listings in the post to remind buyers that there are plenty of gems on the market.
5. Client Spotlight
Give one of your more recent clients some love on Instagram. With their permission, post a photo of them (standing by the 'Sold' sign, ideally) and a caption that talks a bit about your experience together.
You can introduce your clients, mention what they were looking for, what made their sale or purchase unique, what the outcome was and why you loved working with them. If they have Instagram, make sure you tag them.
Ask your client if they'd be willing to share the post on their own account. This social media version of a real estate testimonial could help get your name out to a new audience.
What do you love about transitioning to fall? Share in the comments!