7 Real Estate Social Media Post Ideas for October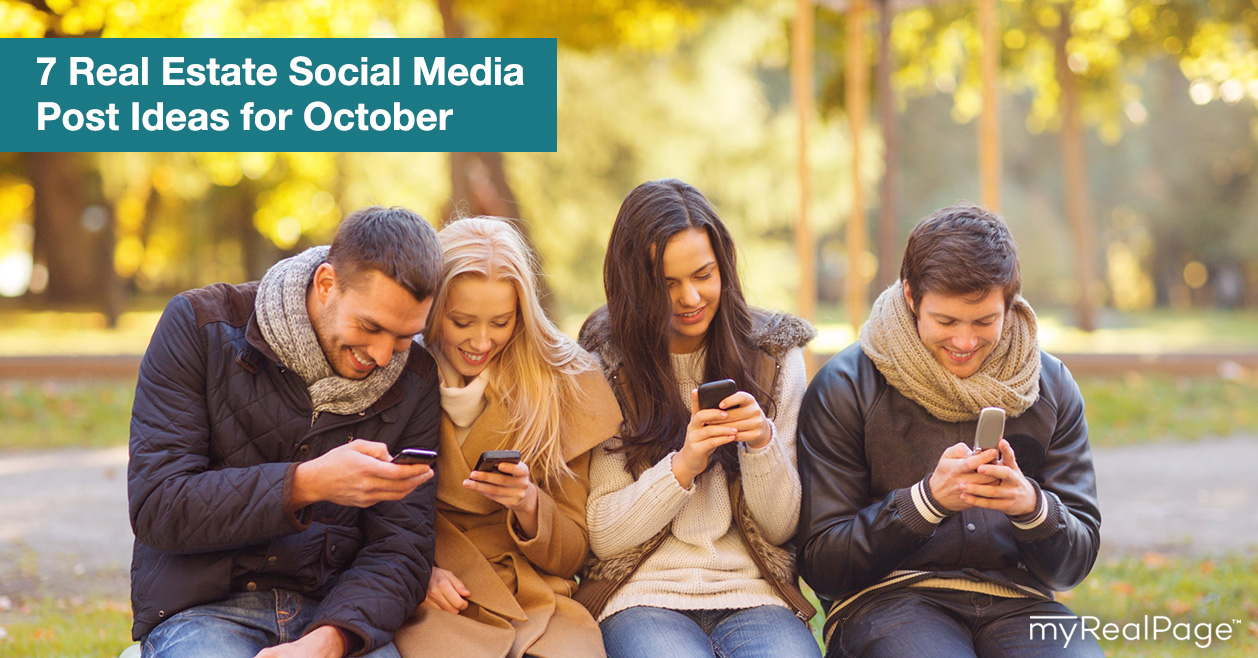 Happy September!
A new month means a new social media calendar to plan — not for this month, but for the next.
Today we're serving you with some ideas for social media content for the month of October. Got some holes in your content calendar? Need some social inspiration? This post should help.
Check out our ideas for July, August and September.
And read on for October-specific themes! 👇
1. Breast Cancer Awareness Month
Pink ribbons abound every October for Breast Cancer Awareness Month. You can make social media references to the campaign once or throughout the month — just make sure your posts are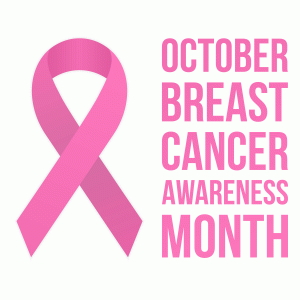 sensitive and considerate. Jokes and memes are dangerous and unethical territories when it comes to a cause like this one.
Here are two ideas:
A personal story. Maybe you have your own connection to breast cancer. Open up about it on social media (if you feel comfortable) and share what you're doing in honour of the month.
Awareness/donation efforts. Get involved with the cause. Start your own fundraising event (the Canadian Cancer Society can help you get started), help raise funds for a friend or colleague's campaign, or raise awareness by sharing early prevention tips and linking to helpful resources.
Posts about any of these efforts can take the form of an Instagram photo, a blog post you then share over Facebook and Twitter, or an IGTV video.
2. Bathtub Day
It's a thing. Kind of. This is an example of those silly, perhaps made-up observances that social media marketers in every industry are thankful for.
Bathtub Day on October 7th is a treat for real estate agents. It's an excuse to talk all about bathrooms on social media. Examples of how to bring this idea to life include:
A Pinterest board featuring the best of bathrooms. Create it, then promote it on your other social media accounts.
An Instagram post of an impressive bathtub from a listing. Selling a house with a cool clawfoot or a jet tub with a dreamy view? Use the corresponding listing photo and share it on Instagram, promoting your listing and referring to Bathtub Day 2018.
A blog post on bathroom design. Put together a post featuring your best tips and suggestions for beautiful bathrooms that sell (including tubs, of course) and share it on your social channels.
3. Canadian Thanksgiving
Canadians in every province and territory recognize Monday, October 8th as Thanksgiving.
Here are some post ideas for Thanksgiving:
Get personal and share your favourite Thanksgiving traditions.
Plan to volunteer at a nearby food bank or soup kitchen and invite your followers to join you.
Post a celebratory family photo on the day of.
Share what you're thankful for.
Post a photo of an aspirational Thanksgiving dinner setting.
4. Election Day
Many Canadian municipalities are having elections in October, including:
Vancouver on October 20th;
Toronto on October 22nd;
Ottawa on October 22nd; and
Winnipeg on October 24th.
If you live in a town or city that's having an October election, you can post about it — carefully. Politics can be divisive, so we'd suggest staying clear of disparaging a candidate.
Instead, share poll locations with your followers and encourage them to get their vote on. You can also snap and share a selfie of yourself outside of a polling station.
5. Make a Difference Day
Another random observance, another excuse for a social media post.
On Make a Difference Day (October 27th), how about doing a nice deed for your community and encouraging your followers to do the same?
Make a donation to the food bank. Volunteer at a nursing home or at a school. Gather some colleagues and go pick up trash at a local park.
6. News Roundup
From market fluctuations to design trends, to interest rate changes and new mortgage laws, stories about real estate are a mainstay of daily news.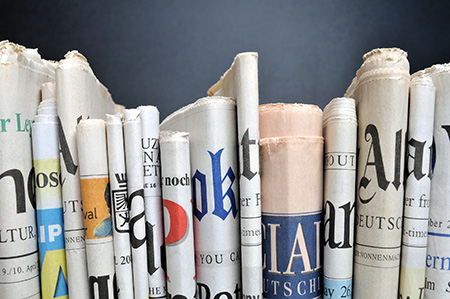 Consider introducing a new feature to your social media accounts, where you either round up the best of that week's (or month's) news stories or weigh in on a specific article, offering your own opinion.
This kind of post works best as:
7. Halloween
You could share a photo of your kids dressed up in their costumes on October 31st.
Or, in the days leading up to Halloween, you could publish a multi-photo Instagram post, Facebook album or Pinterest board featuring either the best-decorated homes or the "scariest" real-life listings — think homes with creepy histories or weird features, like this news-making Ontario house from 2017.
Do you have any October-specific social media ideas that we haven't covered here? Share 'em below!