7 Social Media Posts That Real Estate Agents Can Use in May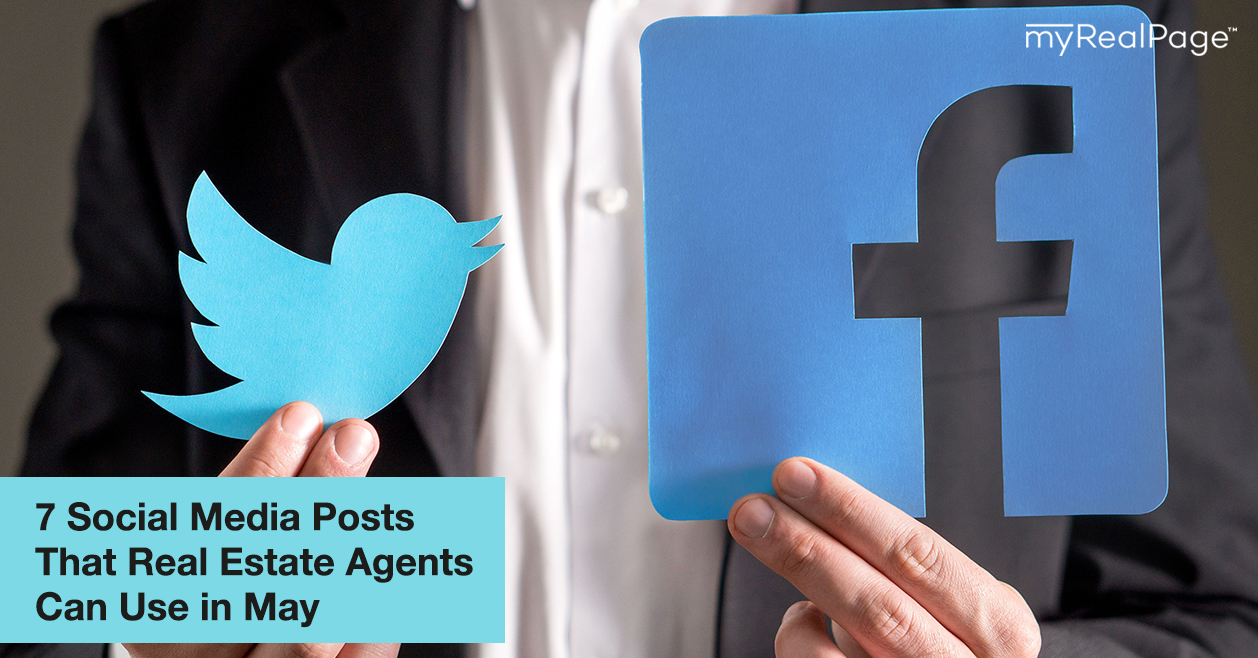 Scratching your head over what to post to your real estate social media accounts in May? We're here to help.
This is the May edition of our monthly social media inspiration roundup. For more social media ideas, check out our post suggestions for April, March, and February.
Curb Appeal
The rain is dwindling and the days are getting longer and brighter, meaning homeowners are thinking about ways to spruce up their lawns, porches, and entryways for the warmer months.

You can respond with:
A guide to creating curb appeal on a budget. Write a blog post on cost-effective approaches to landscaping, outdoor furniture, and driveway/walkway maintenance. Then share that blog post across your social media accounts.
Porch inspo. Create a Pinterest album of your favourite porch looks for 2019, or share an image series on Instagram.
Colour commentary. Paint colours for garage and front doors are always a hot topic. Post a series of polls on your Instagram Stories, asking your followers to vote for their favourites. Or film a quick guide on the best hues for curb appeal, with tips on how to DIY paint effectively.
Cycling
Cyclists, both experienced commuters and hobbyists of all ages, are starting to come out in full force come May. There are a few different bicycle hooks that real estate agents can use for social media posts.

Try these:
Bike to Work Day. Many parts of Canada recognize May 19 as Bike to Work Day. If this observance is relevant for your city, post about it! Ask a colleague or family member to snap a pic of you on two wheels heading to the office, then share it to your feeds.
Bike shops. If you yourself are a cyclist, why not bring your bike to a local business for a tune-up and then give the shop some love on social media? Tag the business, and they'll likely share your post, giving you additional exposure.
Local cycling guide. Create a guide to bike riding in your city/town on your blog and share the link on Twitter, Facebook, and Instagram. Include the best routes, bike shops, and tips for safety. To share the guide on Pinterest, create a special cover image that includes your name and website. Be the local expert!
Mother's Day
Sunday, May 12 marks Mother's Day in Canada. Everyone posts about Mother's Day on social media, and you should, too.

Here are a few ways to do it:
Thank the moms in your life. Throwback photos are always popular on Mother's Day. If you feel comfortable, share an old snapshot of your mom, and/or a photo of the mother of your children, if applicable.
Share ways to celebrate. In the days leading up to Mother's Day, offer a few local suggestions for things to do and ways to celebrate on the day of. This could be a blog post, or individual posts on Twitter, Facebook, and Instagram. Think flower shops, brunch restaurants, and local events.
Make your open house special. Got an open house on Mother's Day? Kick it up a notch. Buy single-stem flowers to offer mothers who attend and have a better-than-usual selection of snacks and drinks. Use these nice touches to promote your open house on social media.
Random Observances
Looking for other occasions to observe on social media?
Try these.
Star Wars' Day – May 4. "May the force be with you," or "May the fourth be with you." Get it? It's silly, but Star Wars Day is a popular one to mark on social media. Pinterest has a trove of memes and images you can share (just remember to give credit).
International Day of Families – May 15. According to the United Nations, this day "provides an opportunity to promote awareness of issues relating to families and to increase knowledge of the social, economic and demographic processes affecting them." You can recognize this observance on social media with a snapshot of your own family accompanied by a meaningful caption about International Day of Families, or perhaps link to a relevant local event or charity campaign.
World Whisky Day – May 18. Are you a whisky connoisseur? Post a photo of how you're celebrating, or give some love to your favourite local spot for a dram.
Gaga for Garages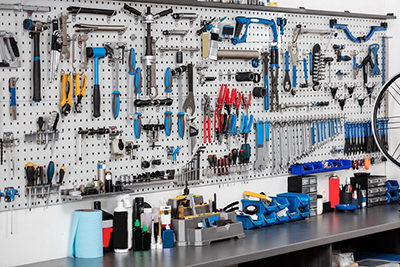 Spring is a good time to throw open the garage doors and do a major reorganization.
Put together a blog post guide (or a video!) about how to create a well-organized, efficient garage space to share on Twitter, Facebook, Instagram, and Pinterest (remember our earlier tip about cover images).
Or opt for garage inspiration instead. You might be surprised to know that images of clean, incredibly organized spaces do very well on social media, particularly Pinterest and Instagram. Take a look.
Client Showcase
Giving a shout-out to a client is always a real estate win. This is a post idea you can use several times a month.
How to do it: congratulate a client on their recent sale or purchase. Take a photo of them in front of the Sold sign or a selfie of you celebrating with them and share it (with permission, of course) on social media.
Your caption should congratulate them, and provide a few general details about your work together. If they've given you permission to do so, tag their account. They'll likely add a comment, which serves as a mini testimonial for your services.
Spring/Summer Service Providers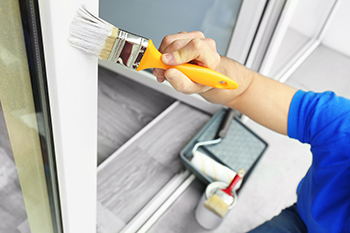 Every homeowner has a list of small repairs, fixes, and improvements that need to get done while the weather is mild.
Be the resource for homeowners in your market! Create a list of your preferred service providers for landscaping, grass-cutting, driveway resealing, exterior painting, window cleaning, and duct clearing. Turn this list into a blog post, with hyperlinks to each of the providers you mention, and share it widely.
This post is super helpful for your local followers, and it can tap into your real estate referral network. Win win.
Do you ever share personal photos on social media? Why or why not?