The Ultimate Guide to Zapier for REALTORS®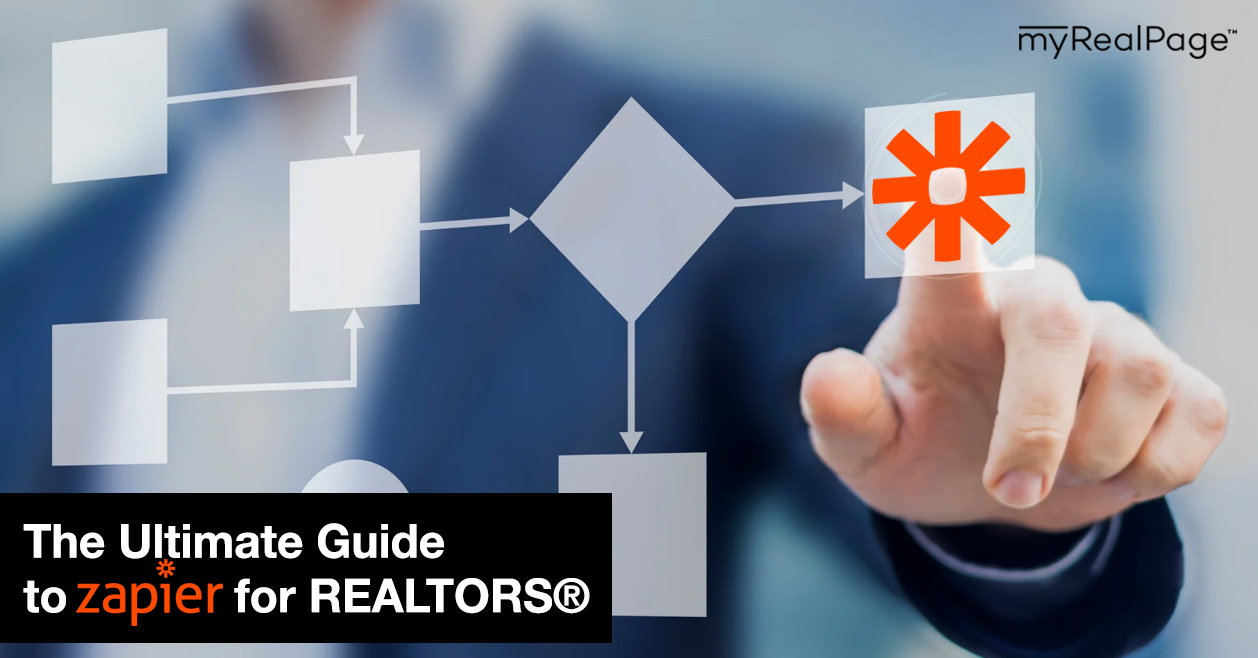 We can't all have personal assistants (but wouldn't it be great if we did?).
Being a real estate agent in 2020 means having to juggle a multitude of tasks — not just helping clients buy and sell their homes, but finding the right stickers for an Instagram Story, coming up with click-worthy subject lines for your real estate newsletter, publishing a real estate Facebook ad, making edits to your website, adding leads to your database and firing off emails.
It's a lot to do and it's a lot to keep track of.
Doing it all productively and effectively means prioritizing, staying focused and making use of tools that can make the process easier and give you time to focus. Tools like Zapier.
What Is Zapier?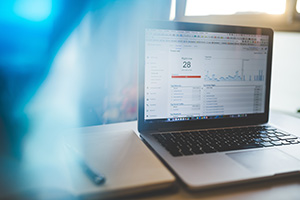 Zapier is one of the most popular web-based task automation tools.
Task automation = getting stuff done in the background while you focus on other things.
Zapier works by acting as a sort of connector between all the tools and platforms you already use in your real estate business. It uses all the data that exists in these different sources — such as your email account, your social media accounts, your productivity tools — to help automate repetitive tasks and processes, and keep information consistent and up-to-date across the board.
When an event happens on one platform, you can tell Zapier to trigger a corresponding action on another platform. That automated workflow is called a "Zap."
Here's an example:
– Let's say you're having a block party event to meet new people in your area.
– You make an event page and sign-up form using Eventbrite.
– When someone signs up to attend, you plan on copying-and-pasting their personal information into your real estate database so you can do some lead nurturing later.
Copying-and-pasting might be easy, but it's time-consuming. This is where Zapier comes in. You could use Zapier to automate that transfer of data from Eventbrite to your database each time someone registers for your event, rather than doing it manually.
That automated workflow is your Zap. Time saved, lead captured.
What Can Zapier Do for Real Estate Agents?
There are more than 2,000 (!) apps in Zapier's library. To name a few: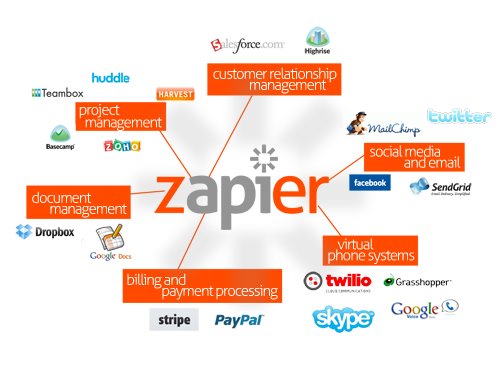 Google Suite (Gmail, Drive, Docs, etc.)
Instagram, YouTube, LinkedIn, Pinterest
Microsoft 365 (Word, Excel, Outlook, etc.)
Constant Contact, Mailchimp
Trello, Wrike, Monday
Chances are that most of the apps and platforms you already use are in Zapier's library. You just need to know what's possible when you connect them in Zapier.
Here are some examples of Zaps that real estate agents can set up to save time and stay productive:
Send an email ("I'll be in touch soon!") every time a new lead comes in through your website or Facebook
Share your YouTube listing videos to your Facebook page
Upload signed DocuSign documents to Google Drive
Upload Gmail attachments to Google Drive
Notify your real estate team members via Slack about new leads
Collect real estate testimonials and share them on social media
Create to-do lists based on content found within emails and on other platforms
"But I Already Use So Many Tools — Do I Really Need Zapier, Too?"
If you're feeling overwhelmed by all the tools you currently use for your real estate biz, Zapier can actually help by streamlining your various workflows and doubling down on their effectiveness.
Do you need it? Not if you're currently happy with how you utilize your apps and platforms.
But if you're interested in taking some of the more manual aspects of your job — such as data entry and sending emails — then Zapier could be just the thing you need to regain some precious time in your day.
Psst: myRealPage and Zapier can officially be integrated, too! That means myRealPage users can integrate contacts and leads from their myRealPage website with all of Zapier's aforementioned apps.
How Can Real Estate Agents Get Started With Zapier?
Zapier offers various plans at various price points. buy 50 Instagram likes
There is a free plan; that will give you five single-step Zaps (meaning one trigger, like an email, and one subsequent action, like a document upload to Google Drive), 100 automated tasks per month and access to all of Zapier's basic apps.
The next plan costs about CAD$26 per month; that grants you 20 multi-step Zaps, 750 automated tasks per month and access to the basic apps, plus three premium apps.
Once you sign up, you're ready to start integrating apps and building your Zaps. It's as simple as searching for two apps that you already use, and then connecting them. Zapier offers a simple explanation here. You can use templates to establish your Zaps, or create your own.
What repetitive business task would you love to automate using Zapier?