How To Grow Your Email List as a REALTOR®
When you set your goals as a REALTOR® this year, did you plan on growing your email list?
Listen, we know things don't always go to plan, and that's okay.
But if you're looking to focus your real estate business efforts on something specific this month, growing your email list is a great place to start. You can strategize, write content and set up the backend systems all from the comfort of your home.
Why You Need an Engaged Email List as a REALTOR®
First and foremost, email is an easy way to reach out to all the people you know and keep in touch with – past, present and future clients. You can reach hundreds (or thousands) of people with one email blast.
Why's that important? Because you want to be top-of-mind with the people you know. You want them to think of you as the real estate expert they need to contact when they're ready.
In order to show your email list that you're the right person for the job, you've got to show them some value upfront. Sending out consistent, useful real estate information to your email list is the perfect way to start.
5 Steps To Grow Your Real Estate Email List
Getting direct access to people's inbox is pretty special. So let's make sure the growth of your email list is a win-win for you and your readers. You want them to see your emails, open them every time, and be delighted by what they find.
Here are the five steps to email list growth for your real estate business.
1. Get Organized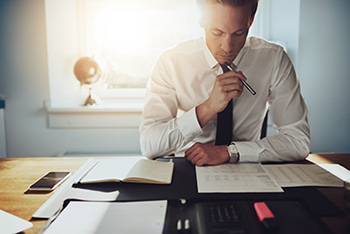 REALTORS® are masters at collecting contact information from:
Open house sign-ins
Social media conversations
Website enquiries
Word-of-mouth referrals
But the real key is getting all of that contact information into one place. If you aren't yet using CRM (customer relationship management) software, now's the time to start.
Don't worry about getting too fancy or investing in something expensive. You can start with the free version of many email marketing software platforms and build from there.
You want to be using an email marketing platform or a CRM with email marketing abilities, because this ensures you'll be complying with the latest anti-spam regulations, like the CAN-SPAM Act in Canada.
2. Start Small and Simple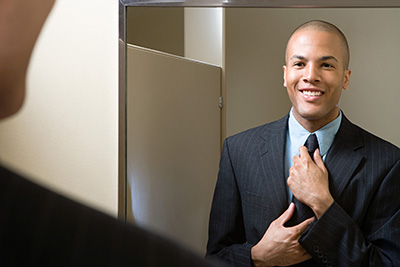 Send your first email to your new or resurrected email list using the CRM or email marketing software of your choice. Keep it simple:
Reintroduce yourself
Tell people what you do
Offer your help
Invite your email list to respond with any questions they have about real estate, what you do, or even just the city or neighbourhood you serve. You can answer those questions in the next email newsletter as helpful advice or resources.
If you don't want to open the floor for questions, consider sharing some useful tips that you just gave a new homebuyer, or share a blog that you often send to clients that explains something they need to know.
The point is to re-establish contact, remind them of what you can offer and lead with service.
3. Create a Landing Page
Make it easy for people to sign up for your email list by creating a dedicated landing page. Keep this simple too; its only purpose is to collect contact information. Too many buttons or other content makes it easy for your site visitors to get distracted.
Create a heading that clearly tells people what they'll get for signing up. Here are a couple of examples:
Toronto Real Estate Market Stats Straight to Your Inbox Weekly
Get Instant Access to the Latest Listings in Your Neighbourhood
Vancouver Rental Properties Emailed to You Every Friday
Make sure that the contact form capturing leads on your landing page is connected to your CRM or email marketing software. Most of these service providers have great blogs and videos to show you exactly how to set up your landing page and integrate their contact form.
When people sign up on your landing page, have a welcome email immediately sent out and give them access to what you said they'd get on the signup page.
4. Promote Your Email List for Growth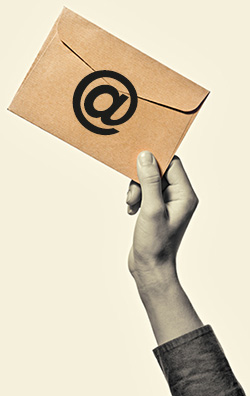 You can put your landing page's URL in:
Your email signature
Your social media bios
The banner at the bottom of your real estate website
Facebook ads
In addition to that, you can create gated content to collect even more email subscribers using separate landing pages. This is all part of the longer term strategy to continue growing your email list.
Think of all the useful pieces of advice or guides that you could publish in exchange for someone's email address.
Examples are endless:
10 Things to Avoid when Staging a Home
How To Get Pre-approved for a Mortgage
Spring Maintenance Checklist
What To Look for in a Home Inspection Report
5. Analyze, Tweak and Improve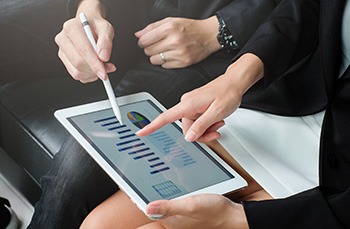 After sending out a few emails to your list, you'll be able to use the analytics of your CRM or email marketing platform to see what your subscribers are engaging with the most. You can then create future emails to give them more of that type of content.
If you feel confident now and want to get a bit more advanced with your email list, you can segment your subscribers into different groups. Each group receives tailored content that's more in line with their interests, which should result in better engagement. For example, you can split subscribers into those interested in buying or selling.
Don't forget: consistency is key. Pick a regular day of the week to send out your emails and make a commitment to yourself to send them without fail. This keeps you top of mind, but it also builds trust, because people know you show up when you say you will and you lead with value.
When's the last time you sent an email to your list?