How to Share Real Estate Listings on Instagram the Right Way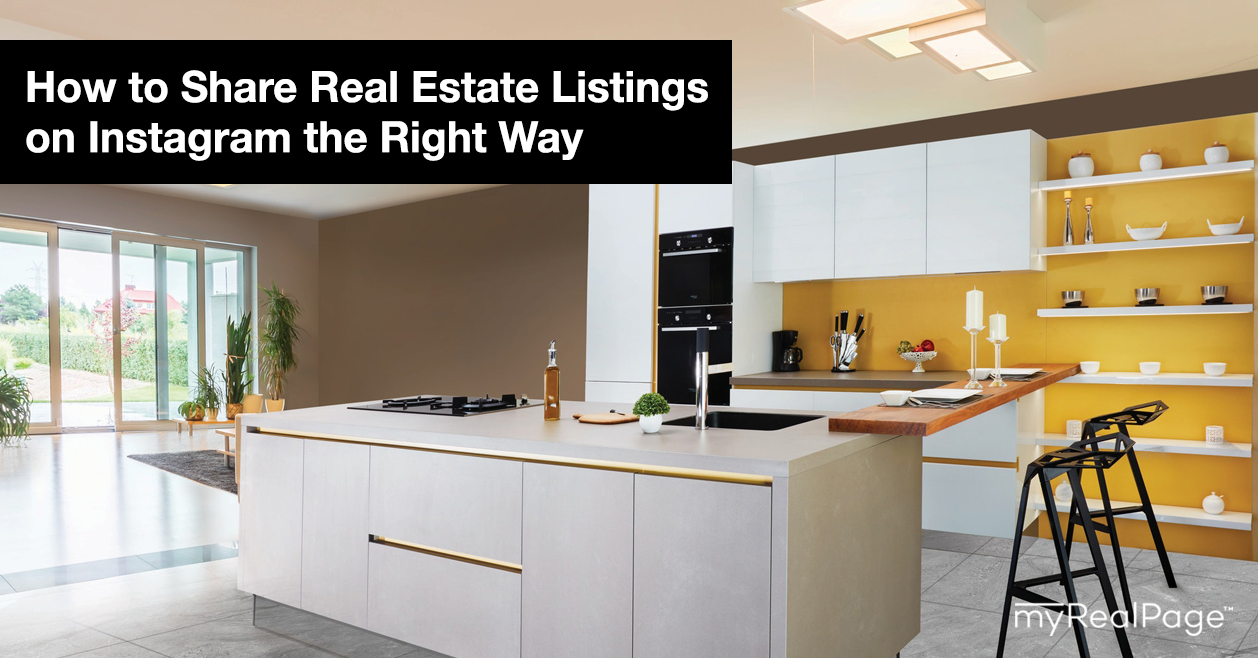 It used to be that the only way to get eyes on your real estate listings were ads in the newspaper, and "For Sale" signs out front.
Real estate agents today have way more options.
A personal real estate website. A postcard campaign. Blog posts. Video content. TikTok. Facebook ads.
And, of course, Instagram.
Instagram has become one of the most popular platforms for sharing real estate listings. It's a no-brainer — it's a visual platform with a ton of users who span all ages and lifestyles.
But that doesn't mean you can just post a photo of a listed house and put the URL in your caption. There are wrong ways and right ways to post listings on Instagram.
Which is what we're talking about today. Keep reading for best practices on how to share real estate listings on Instagram.
Make Sure Images Are the Right Size and Resolution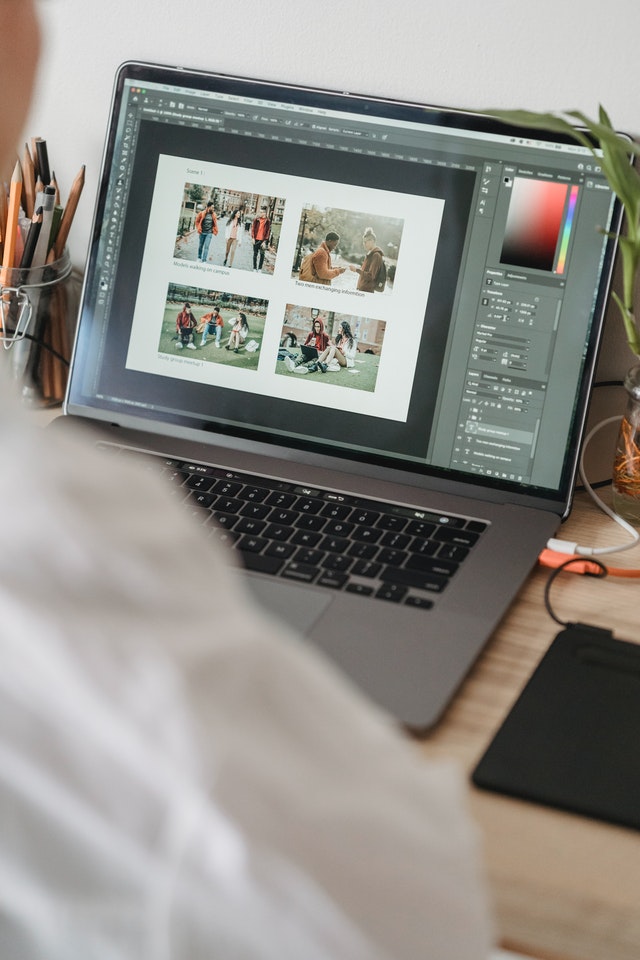 If the listing photos are beautiful high-res shots, you might as well just download and publish those to your Instagram, right?
Wrong.
Instagram has particular requirements and limits when it comes to image uploads. Here's what they have to say:
"When you share a photo that has a width between 320 and 1080 pixels, we keep that photo at its original resolution as long as the photo's aspect ratio is between 1.91:1 and 4:5 (a height between 566 and 1350 pixels with a width of 1080 pixels). If the aspect ratio of your photo isn't supported, it will be cropped to fit a supported ratio. If you share a photo at a lower resolution, we enlarge it to a width of 320 pixels. If you share a photo at a higher resolution, we size it down to a width of 1080 pixels."
Translation: if your image is too low-resolution, too high-resolution, or not the right aspect ratio, Instagram will go ahead and crop, enlarge or size down. And that could mean the difference between listing photos that look great, and listing photos that look blurry.
If you're going to be publishing listing photos to your feed (e.g., not in your Stories or as a Reel), you need to make sure they're sized correctly.
To make sure your photos look their best every time, we recommend:
Sizing your photos to 1080px by 1350px. This guarantees that the photo will fill up most of the screen and meets Instagram's aspect ratio requirement.
Making sure your photo isn't larger than 1 MB. You do want a crisp, high-quality image, which does mean a larger file size. But if it's larger than 1 MB, Instagram will compress the photo and it will likely look like a low-quality image.
For best results, though, make sure to give myRealPage's BrandKit a spin! It's a free marketing tool that takes the work out of creating graphics for Instagram, as well as other social media sites. Check it out here!
Don't Copy and Paste the Listing Description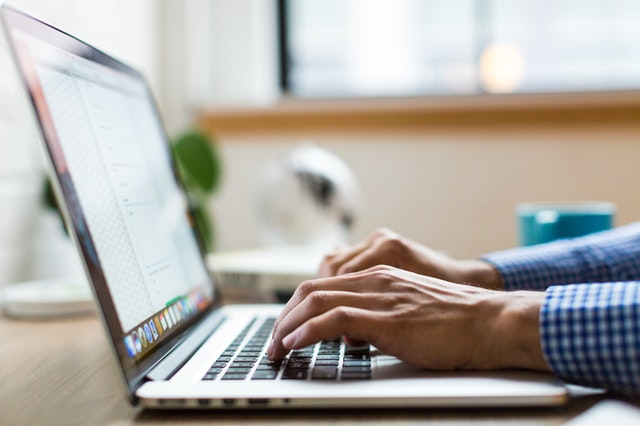 Your goal isn't to duplicate your listing on Instagram — it's to promote your listing on Instagram.
You want to catch an Instagram user's eye with great photos and then hook them with tantalizing details in the caption. That means keeping your caption brief and engaging.
Rather than copy-and-paste the description from your MLS listing, lift some of the most important details, rewrite them in a snappy, Instagram-friendly way and pair your caption with a CTA that drives users to your DMs or website.
Here's an example:
MLS version:
A must-see four-bedroom masterpiece in the heart of the Beaches. This modern home boasts a European chef-style kitchen, engineered hardwood flooring throughout, a sprawling master with ensuite, and complete basement unit, upgraded with permits, offering income potential.
Instagram version:
Imagine coming home to this every day? After spending the afternoon at the beach at the end of your street? Yes please! This house is a dream. Four bedrooms, luxury throughout, PLUS a self-contained basement apartment with income potential. 10/10. Want to know more? Send me a DM or head to the link in my bio for a closer look.
Use Multiple Formats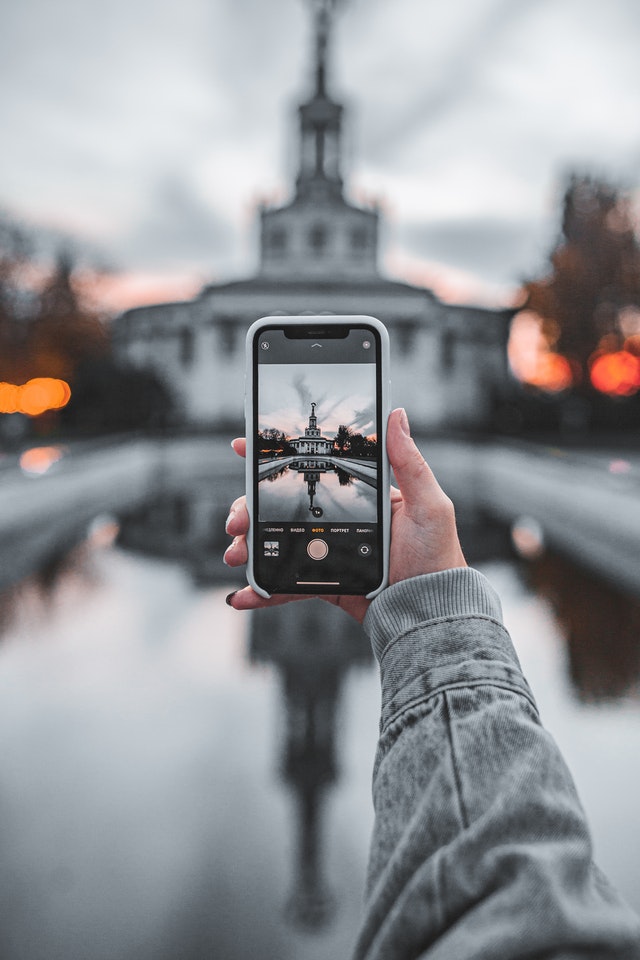 Instagram is multiple formats in one platform. In addition to the standard feed post, you've also got Stories, IGTV and Reels. Make the most of them!
Don't stop promoting your listing after creating a feed post. Turn your listing into other kinds of Instagram content to show off different photos and details and maximize the number of views.
In addition to a feed post featuring multiple photos and a caption, you can:
Sum up your listing with a Reel. Use the different editing, text and music options offered by Reels to create a fun and quick "highlight reel" of a particular listing. Use existing clips and photos of the listing from your camera roll, add text pointing out key details, incorporate music, and add a cover image that includes the home's address (e.g., "Welcome to 36 Delayne Drive").
Create an IGTV walk-through. For followers who can't make it to the open house, film a video walk-through of your listing and turn it into an IGTV video.
Give your listing some Stories love. Stories are a great place to promote your feed posts, Reels and IGTV videos, just in case your followers didn't see them when they were published. Make this standard practice to ensure you maximize views on your listing content. You can also use your Stories for roundups such as "Highlights of the Week," where you can post exciting news, snippets from your personal life, and top new listings.
Save to Your Highlights
Saving your listing-related content to your Instagram Highlights is a great way to keep it front and centre for new visitors to your profile.
You could create a Highlight each month for listings — for example, "August listings" — and add content for all recent listings there.
Or, for a more marquee home, you could create a listing-specific Highlight; for example, "56 Baycrest."
A refresher on Highlights: you can't add your feed posts, IGTV or Reels to highlights. Only Stories content. But if you follow the advice from above and use Stories to promote the other formats you've created content in, you can include those in your Highlights.
What advice and tips do you need to take your Instagram strategy to the next level?