7 Ways REALTORS® Can Manage Their Business While In Quarantine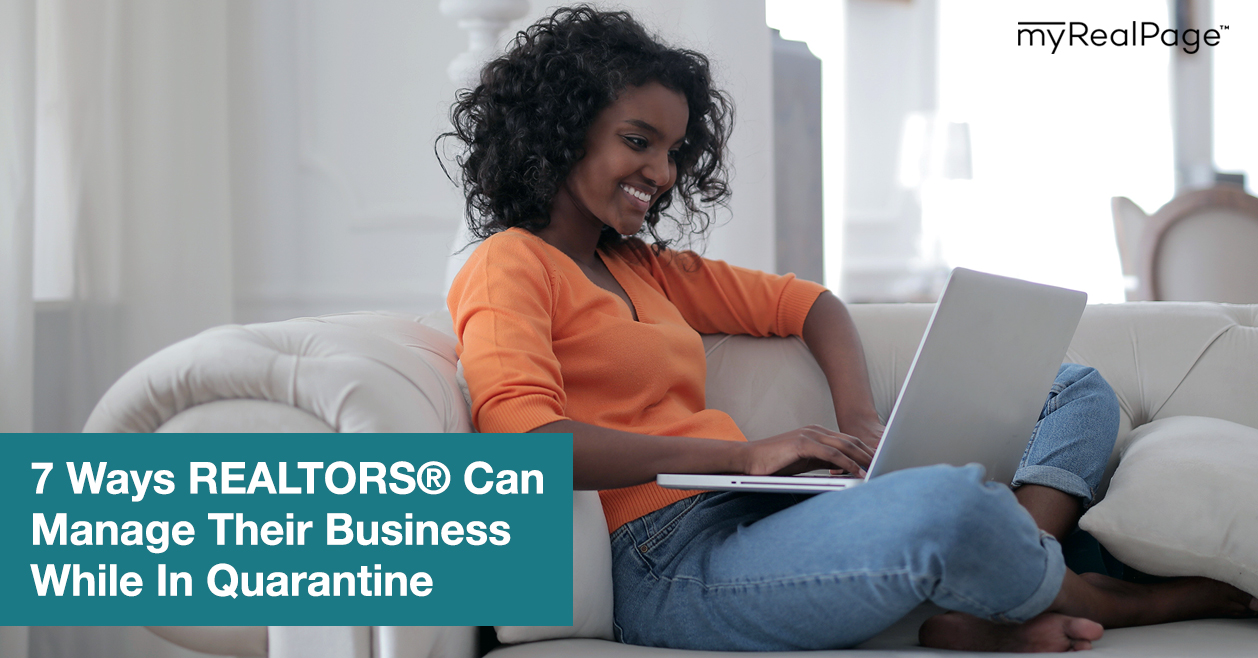 From the top, let's just agree that it's okay to feel however you're feeling right now. Being quarantined at home was not in anyone's business plan for 2020.
You might feel anxious, stuck, worried or perhaps even glad for this slower time at home. But regardless of where you are right now, there are ways you can keep working on your real estate business from the safety of your home.
Don't put tons of pressure on yourself right now to #CrushIt.
Instead, take a couple of hours every day and tackle one of these seven things you can do to move your business along – even while in quarantine or lockdown.
1. Text Three Real Estate Clients Each Day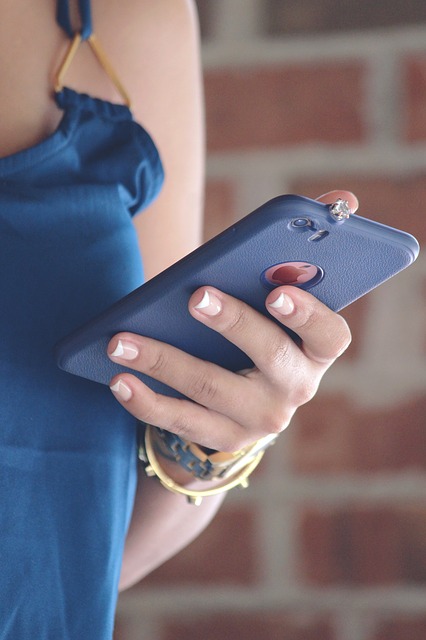 Pick three clients (past, present or future) and send them a text to check on how they're doing in quarantine. Think of this as an alternative to the old-school thank-you card you might have sent in the past.
You can certainly text about real estate if they were considering a purchase in the near future. You could also answer any questions they have about how the quarantine is affecting not only the market, but also you as a REALTOR®.
Chat about how you're still working from home, how you've shifted your business to help people online, and what you're learning about the changing state of affairs in the local market.
But even if the conversation doesn't stray into real estate, now is the time to simply fortify relationships. Be a friend to your clients, let them know you care and offer any support or encouragement you can during this difficult time.
Real estate is a long game and people will remember how you reached out and treated them during the COVID-19 era.
2. Create Videos for Your Current Listings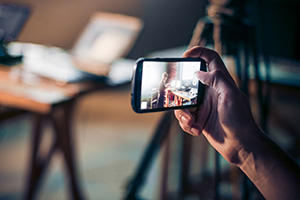 If you couldn't capture video tours for your current listings before everyone went into lockdown, you can create the next best thing.
Use the professional photos you have of your listings and turn them into a slideshow. People love to watch videos, so do the best you can with what you have and promote your listings using this new video content.
You can easily turn images into a slideshow using free online tools like Lumen5 or other image editing apps. If DIY-ing isn't your style though, check out services like Fiverr or other online freelancer sites that connect you to people who can create the slideshows for you.
3. Get Your Client Relationship Management Tool Up To Date
If you don't have a CRM (client relationship management) tool, now might also be a great time to research what's available and get started. Many of these tools have a free version, so no large investment is necessary off the top.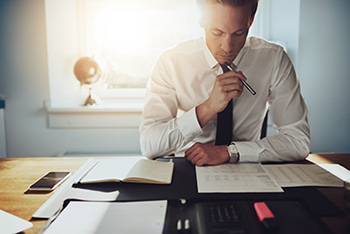 Go the extra mile with your clients, adding in details well above and beyond the standard name, phone number and email address. Add in specific details, like:
Birthdays
Closing dates
Social media handles
Interests/hobbies
On top of that, your CRM should be tracking all communications with clients. You want this detail, so that the next time you go to call Sally, you can look her up and provide personalized advice and service.
4. Clean The Email Inbox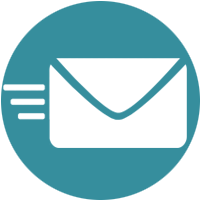 Depending on your email style, this might be a daunting task. If you've got thousands of emails in your general inbox right now, take a deep breath and just tackle this one 30 minutes at a time.
The goal here is to get all emails out of your general inbox and into well-organized folders. You could do this by client name, email type (e.g. contracts, listings, outreach, leads from email marketing campaigns, etc.) or a system of your own design.
Every email should have a place within a folder or it should be deleted. Don't forget to file away any important client information into your CRM as you sift through your inbox.
5. Update Your Social Media Profiles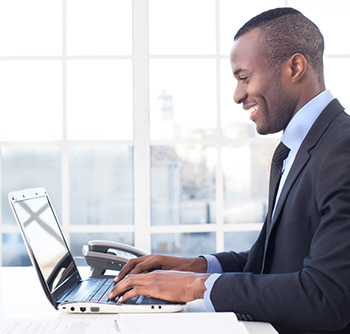 Take a look at your social media profiles on LinkedIn, Instagram, Facebook and TikTok. Make sure that you have the same professional headshot on each for brand consistency.
Then take a look at your bios and see if you can spruce them up so that they perform better for you. We've even created a guide so you can write an Instagram bio that converts your followers into clients.
LinkedIn bios are a little more extensive and require some more time to thoughtfully fill out. Use this guide to help you write your bio, attract more clients and build an online network.
6. Create Your Free 'Google My Business' Profile
The beauty of having a Google My Business profile is that when someone searches for you, your business will show up with details and a map – right in the Google search results.
It sounds like a small thing, but people won't have to click on your website link and, instead, can get all the details they need right on Google. You've probably seen this in action when you've googled a local business and saw the contact information pop right up.
If someone searches for "REALTORS® near me", having a Google My Business profile will show your office location right in Google Maps.
7. Analyze and Update Your Real Estate Website
Now that you've been home in quarantine for a couple of weeks, you may have some valuable perspective that you could put to good use in your business.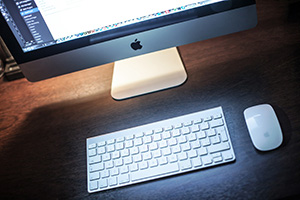 Take a look at your real estate website and put yourself in your clients' shoes.
Ask yourself the following questions:
Is it easy to find listings?
Are my contact details listed prominently?
Would I know where to navigate to for useful blog content?
Is there too much text on one page?
Is the copy clear, concise and a reflection of who I am?
If you have trouble putting yourself into someone else's frame of mind, ask for help from your spouse, roommates or friends. Get their opinions on the above questions and see if there are places you can improve your website.
Then get to work on fixing what you can by yourself. Next, ask for help from the experts on fixing more structural issues, like menu locations or website themes.
P.S. with myRealPage, the technical website work is done for you!
Which of these ideas are you motivated to tackle this week?